CLEVELAND — The idea of testing for COVID-19 from the comfort of your own home sounds appealing; you don't need to go anywhere and you don't need doctor's orders.
But do at-home COVID-19 tests really work? And, can the results be trusted?
The FDA recently authorized the emergency use of ten at-home Coronavirus tests, prompting several questions regarding the safety, accuracy, and price.
After completing a few questions, 3News Investigator Rachel Polansky ordered three of them; a nasal swab test from EverlyWell, a nasal swab test from EmpowerDX, and a saliva test from Vitagene.
The tests arrived two days later. Rachel didn't want to test them on herself because she was negative, so she enlisted the help of three strangers: Kim from Cuyahoga County, Ed from Stark County and Theresa from Summit County. All three tested positive for COVID-19 within the last few days, and all agreed to take the at-home tests.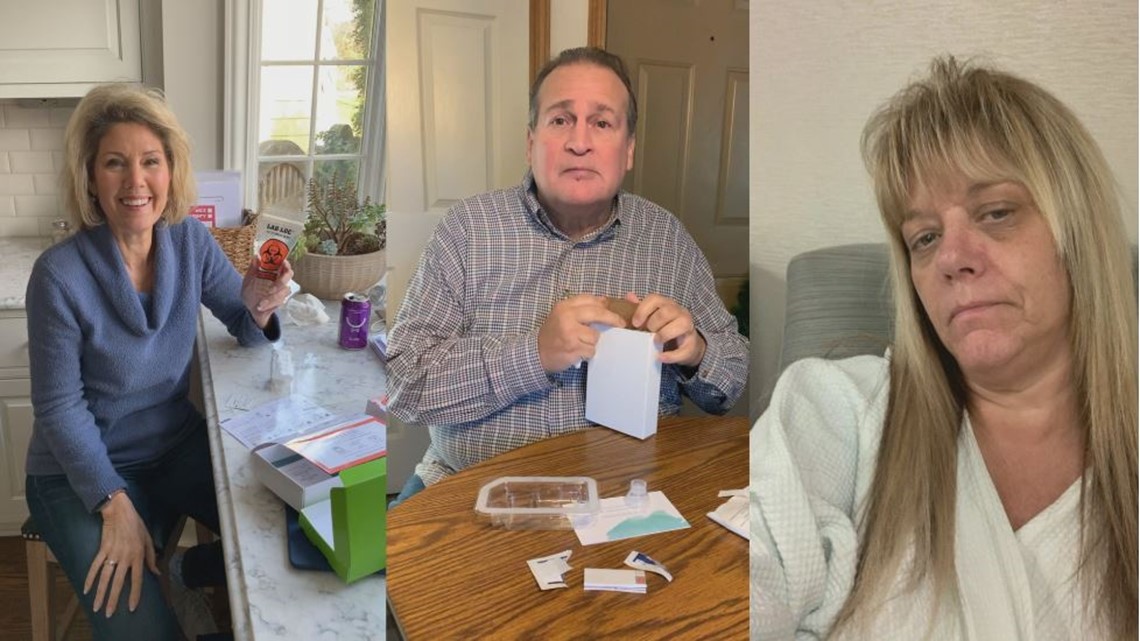 Rachel delivered the tests to Kim, Ed and Theresa's homes, leaving them on their porches. Then, she asked them to record themselves administering the tests.
"Generally, it was pretty simple. The little Q-tip breaks off and the end of it falls in. Pretty straightforward," said Kim Moore, of Bay Village.
Fifteen minutes later, the participants packaged the tests up and left them on their porches. Rachel picked them up and brought them to shipping carriers, to be sent to labs around the country.
"What I liked about these tests, they're being done in CLIA-certified labs," said Dr. Ann Avery, Director of Infectious Disease at MetroHealth. "What I didn't like, it's gonna be 5 to 7 days before a person gets results from the moment they think about getting tested."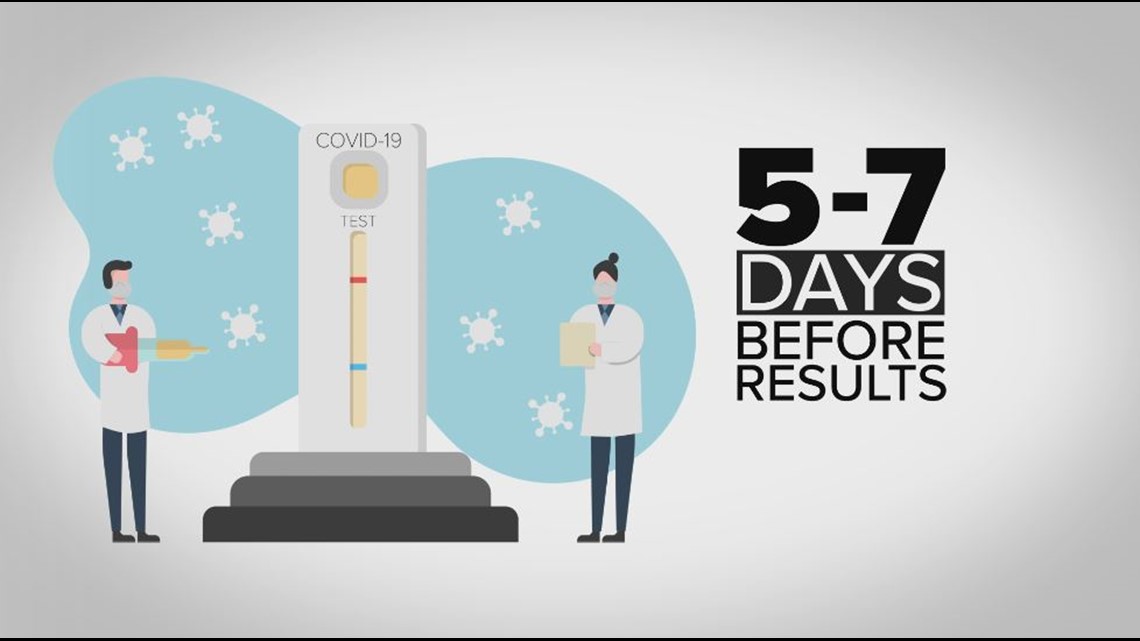 She's right. When most people hear the term "at-home test," they may think they're going to get results that day, and that is certainly not the case here.
From the day Rachel ordered these tests, to the day she got the results, it took about one week. (5 days for Everlywell, 7 days for EmpowerDX and Vitagene)
"Although it's called an in-home test, it's really more of an in-home collection," said Dr. Avery.
As far as accuracy, these are the more reliable PCR tests. All three came back positive.
"I'm glad to hear it got the same results," said Moore.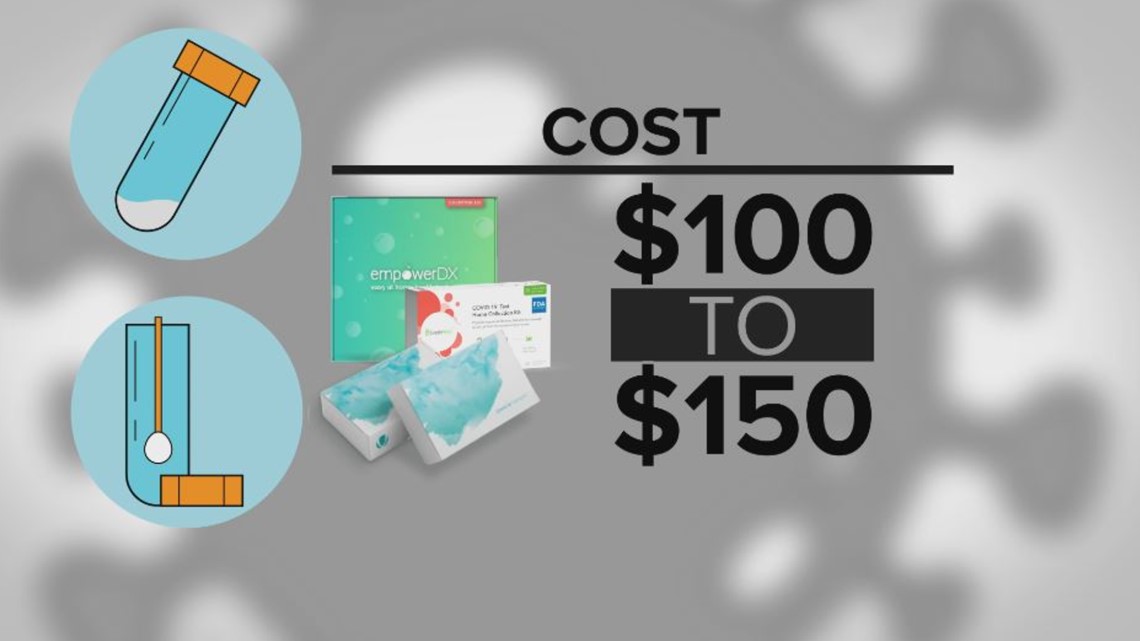 As far as cost, at-home coronavirus tests range from $100 to $150 dollars. So, are they worth it?
"I think it depends on your situation," said Moore.
If you're symptomatic, Dr. Avery recommends calling a doctor and getting an in-person test.
If you're not symptomatic – and you're just wanting peace of mind before seeing grandma for Christmas – she says there's nothing wrong with at-home tests.
"You got to look at your own personal risk and decide if that's sufficient," said Dr. Avery.
We also want to stress not to buy the first or cheapest at-home coronavirus tests you see on google. You want to make sure you're getting one of the ten that have been authorized by the FDA.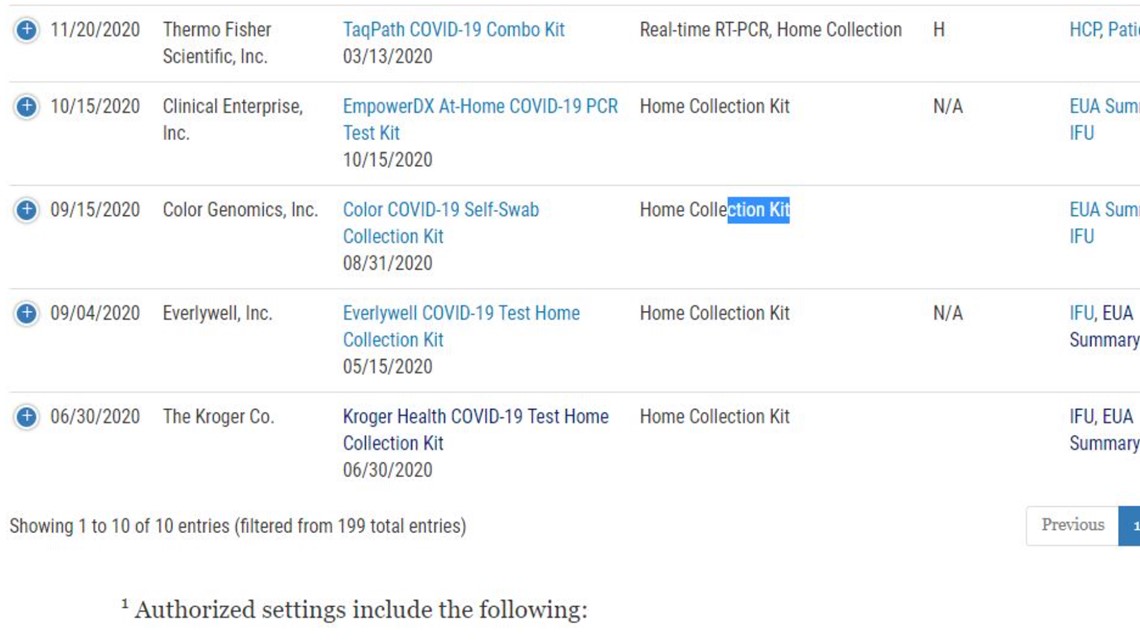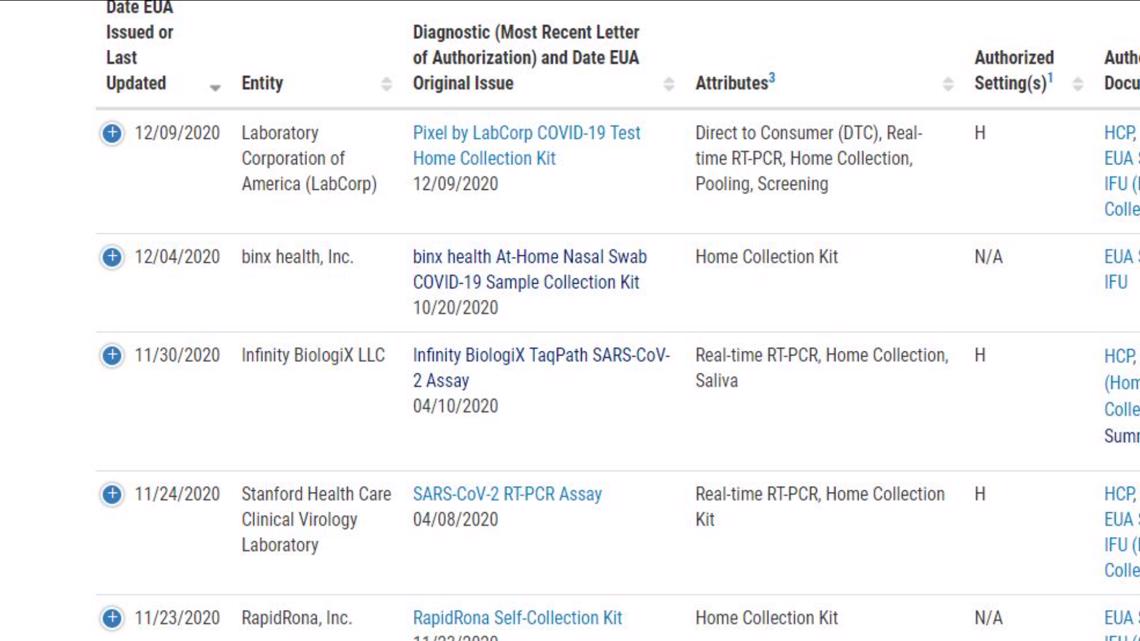 MORE CORONAVIRUS HEADLINES: