CLEVELAND — Police conduct has been at the forefront of a national discussion, prompting conversations about the amount of training given officers.
In Ohio, laws require more training from our barbers or hair stylists.
Tonight in a 3News Exclusive, investigator Rachel Polansky takes us to a Cleveland area police academy for an insider look at how we train our officers.
Inside A Police Academy:
Outrage over George Floyd's death has rippled throughout our country, invoking the Black Lives Matter movement, demanding police be held to account.
For this young black cadet from Cleveland, his own day of reckoning.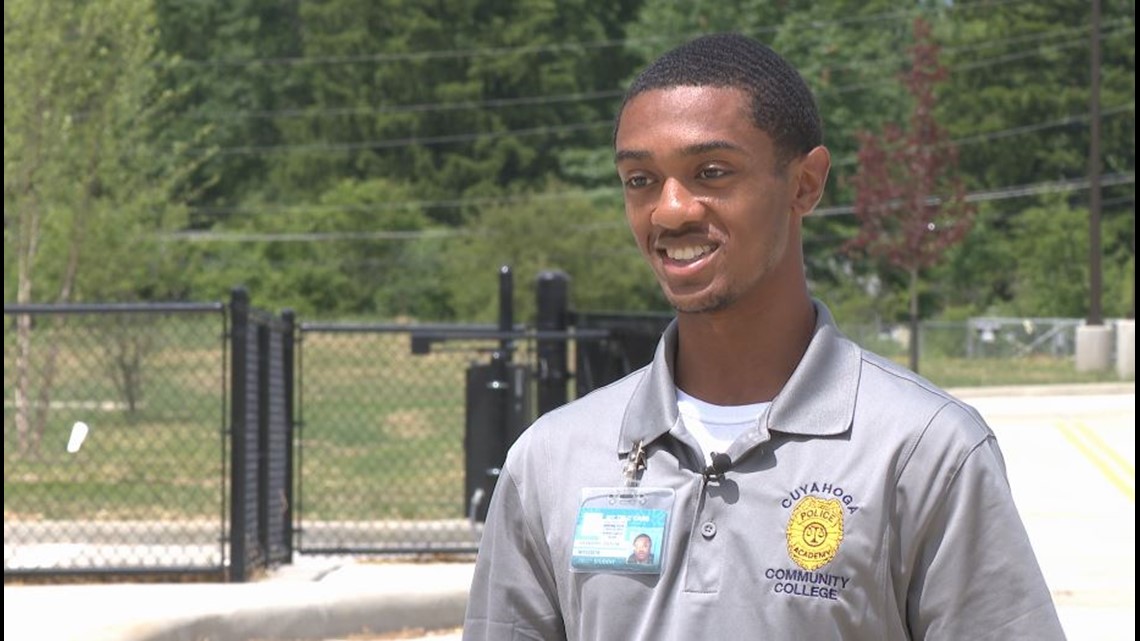 "Seeing my dad growing up, he's a police officer. He works in Cleveland, he was my inspiration growing up" said Anthony Tatum.
Tatum comes from a family of police officers – and it's a tradition he wants to carry on.
"I want to follow in his footsteps and be a police officer myself," said Tatum.
Now, Tatum is one of a dozen cadets preparing to become a police officer at Tri-C's Basic Training Academy in Cuyahoga County.
They started training in February, before COVID-19 took center stage and before any of us knew the name 'George Floyd.'
Today, as the protests and marches still ring in our ears, Tatum's dream to follow in his father footsteps has not wavered.
"It's made my desire stronger because it seems like our community is in need of a stronger foundation," said Tatum.
To many, a stronger foundation goes right to the heart of this issue, and it begins with how we train our police officers.
A Lack of Police Training:
Right now, police departments in the United States require cadets complete 672 hours of basic training - on average - before joining the force.
In Ohio, it's slightly higher at 737 hours. Some Ohio police departments do require training beyond the state's minimum requirements. That includes Cleveland Police and Columbus Police - Both offer 1,100 hours of training to their recruits.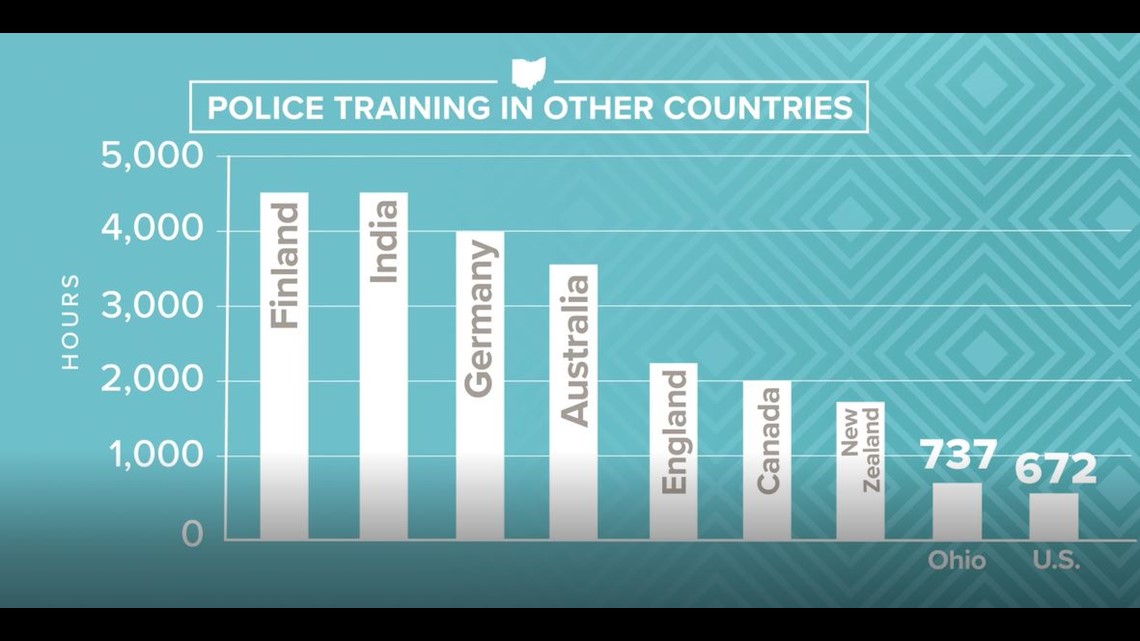 Now, let's just look at other Ohio professions.
Electricians must complete 2,000 hours of training.
And again, police officers must complete 737 hours.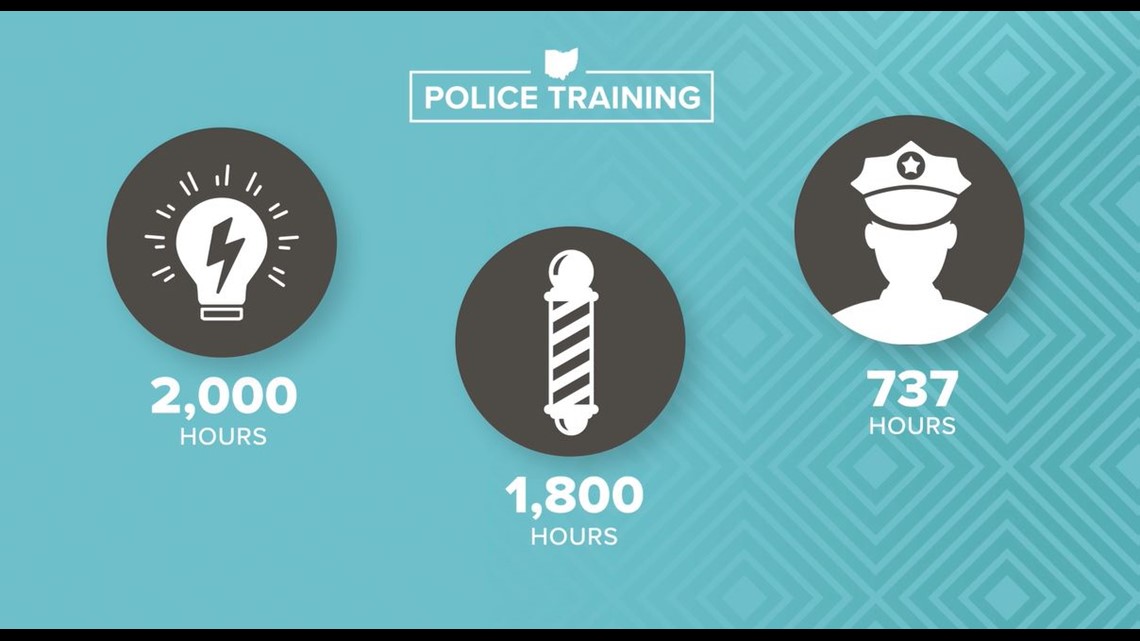 A Police Chief Weighs In:
"Can we do better? Absolutely," said Cuyahoga Community College (Tri-C) Police Chief Clayton Harris.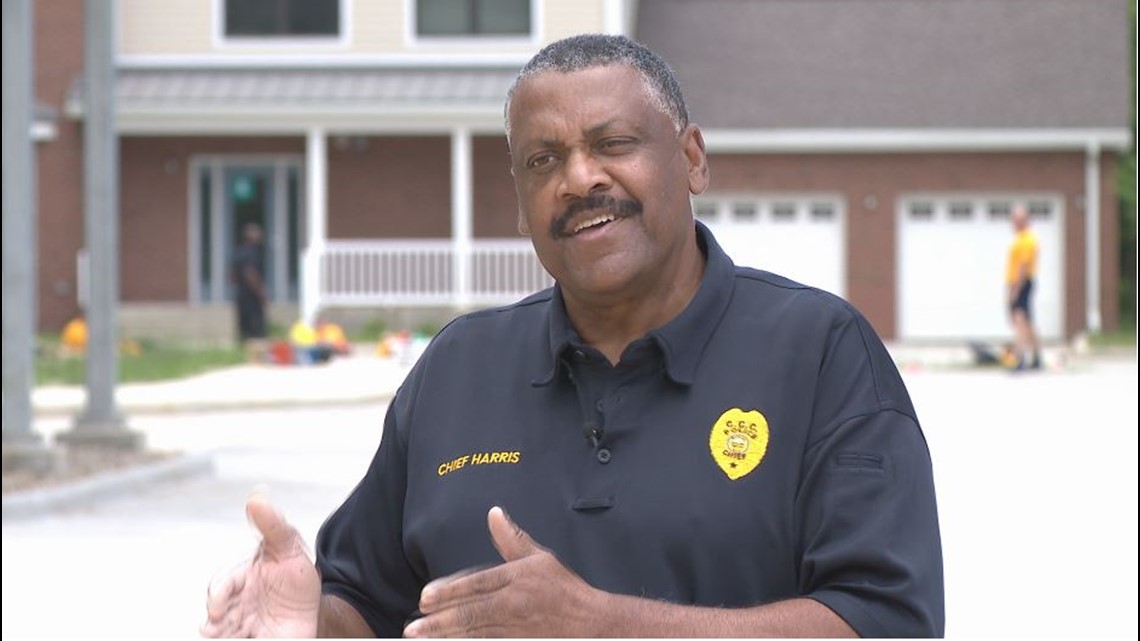 3News Investigates brought our findings to Tri-C's police chief, Clayton Harris.
"Everyone is concerned right now. Are cadets in the early stages, are they the right people going into this field? Is the training appropriate for what they're gonna do? And my answer to that is all yes," said Chief Harris.
Simply put, Chief Harris doesn't blame police brutality on a lack of cadet training.
But he does think officers could use ongoing training once their sworn in.
"Not just more training but they need it annually, it's something that needs to occur on a regular basis," said Chief Harris. "I'm a big proponent of in-service training but some departments can't spend the time or resources for a lot of the in-service training."
At Tri-C, Chief Harris has invested in a scenario village where cadets and police officers can practice in hands-on situations, dealing with actors or prompts, to help better prepare them for real-life situations.
"We'd like police departments throughout our community to take advantage of the training here at Tri-C to enhance their capabilities and serve their communities even better," said Chief Harris.
What do Ohio cadets learn at the Academy?
Subject Control Techniques: 78 hrs
First Aid/CPR/AED: 16 hrs
Physical Conditioning: 44 hrs
Homeland Security: 22 hrs
Thursday at 11 pm:
Coming up Thursday night at 11 pm on What's Next, experts tells 3News not only do police need more training, but the entire profession should consider requiring a college degree, just as we do with other professions like teachers, doctors and lawyers.
"When you consider the power we bestow in our police officers, it would be expected there would be higher levels of educational requirements," said Dr. Ronnie Dunn, Criminal Justice professor at Cleveland State University and member of the Ohio Collaborative Community Police Advisory Board.