PAINESVILLE, Ohio — A Lake County commissioner working two full-time jobs took on a third by using his government office and taxpayer resources. It's a move that a 3News investigation shows appears to conflict with Ohio ethics laws.
The three-month-long probe by 3News Investigates involved reviewing the voluminous internet browser history from the county computer of Commissioner John Plecnik. We also reviewed Plecnik's county administration building security card access records and corresponding surveillance video.
The browser history covered about three months this past summer and revealed Plecnik's visit to about 8,000 sites. The records request by 3News Investigates showed Plecnik's county computer contained an untold number of confidential student records.
Lake County prosecutors reviewed the records request and redacted the private student information.
Plecnik does not dispute allegations that he was paid to teach an out-of-state law class via Zoom last summer and used his office for conduct the class, which met three afternoons a week for three hours from late June to early August. His defense? He donated the $9,000 teaching stipend to the Lake County NAACP chapter.
Plecnik, who earns $114,000 as a full-time Cleveland State University law school professor and about $95,000 annually as commissioner, said he always planned to donate the money to the NAACP. However, his donation caught colleagues by surprise: Unlike many local elected officials, Plecnik was not an NAACP member, nor has he ever made a significant contribution.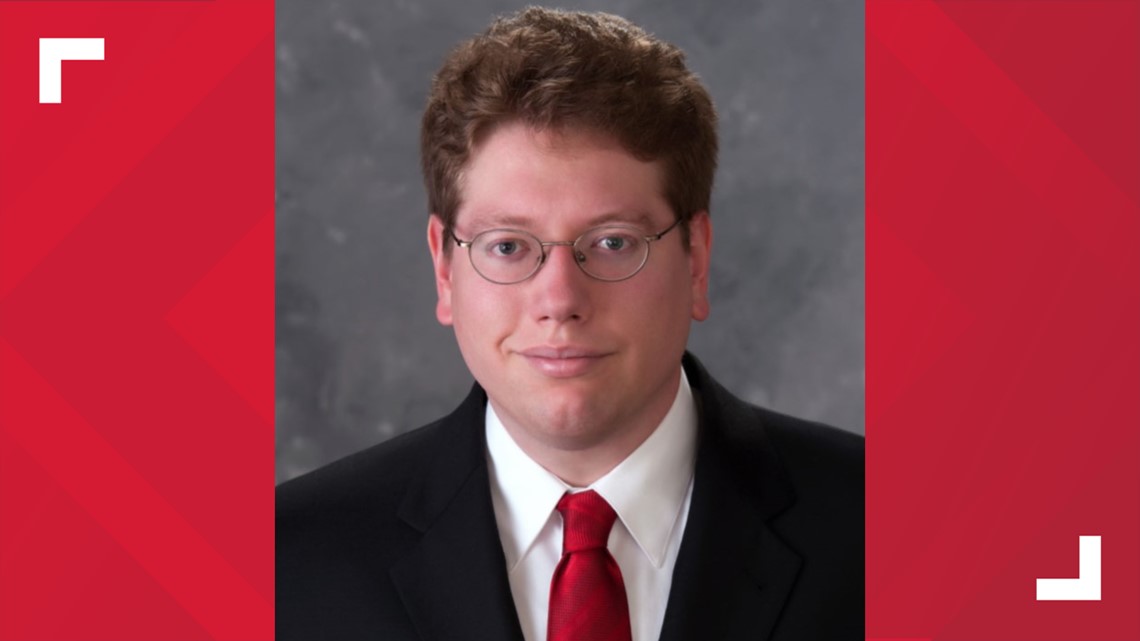 He did make the $9,000 donation in October, telling an audience that "he's not a wealthy man" despite earning over $200,000 annually in two public sector jobs. But some question the timing of the donation, which came just days after learning he was the target of a 3News Investigates probe into his conduct and months after teaching his last class at North Carolina Central University School of Law.
"I'm a teacher, I believe in public service, and I'm not doing this for money," Plecnik told 3News Investigates. "I think it's absolutely ethical to teach a class, and I think it's wrong to question someone who's trying to do their best."
Nonetheless, sources tell 3News Investigates that Plecnik has now self-reported his summer school income to the Ohio Ethics Commission.
State laws don't ban elected officials from working a second or, in Plecnik's case, third job. However, a 1996 opinion from the ethics commission specifically prohibits officials from using government facilities and resources for private work.
The commission found that state law "prohibits a public official or employee from using public time, facilities, personnel, or resources in operating a private business or while engaging in private outside employment…". Ethics officials would not comment, citing a long-standing practice of not discussing specific cases.
Plecnik denied using the donation for political cover.
"I always planned to donate the money," he claimed, "but I needed to have a vote of the NAACP for them to accept the contribution."
Plecnik admitted teaching from his Lake County office, but claims he used his smartphone to conduct his class at NCCU's law school. However, prosecutors who reviewed 3News Investigates' public records request were required to redact an undisclosed number of "confidential student records" from Plecnik's county computer. We still found dozens of links to Plecnik's classes as a student at Liberty University and his Cleveland State course teaching assignments.
Plecnik, a ubiquitous figure in Lake County politics, has issued press releases on various topics including his Liberty University grades, proudly displaying the A he received in classes such as ethics.
"I believe it's important to constantly learn," he said, "and I do take courses in public administration so that I can serve the people better, and I'm proud of that."
However, he denies breaking any ethics laws.
"I did not do it in any way for personal gain," he declared. "Ask any teacher or adjunct: They're not paid enough to do it for profit, and I've donated all of the money to charity because profit is not a part of it."
Donations made from secondary work are not mentioned as an alternative to Ohio ethics laws. Case Western Reserve University professor Jonathan Enton did not comment directly on Plecnik, but he said the statute on using government facilities for secondary employment is clear.
"If you are using a public office that is, you know, space in a government building … that could well be a violation of that provision," he told 3News Investigates.
Plecnik's county computer also showed dozens of visits to the website for Cleveland State University, where he has taught for several years. A provision in the collective bargaining agreement between the university and professors union bans teaching at other schools without written permission.
CSU officials have yet to produce the letter and it is unclear if he obtained permission.
Prosecutor Charles Coulson, who endorsed Plecnik's reelection campaign this month, has refused to comment. His office also works as the attorneys for the board of commissioners.
Coulson also refused to say if he believes he has a conflict of interest and whether a special prosecutor should be assigned. Fellow Commissioner John Hamercheck said Coulson provided the board in late October with a memo outlining ethics laws, and specifically noting the secondary employment opinion.
"There were a lot of questions in there," Hamercheck said of the questions surrounding Plecnik's conduct, adding, "No one was more surprised than I [was]. I was rather taken aback by it."
Hamercheck said the memo appears to have targeted Plecnik and the 3News Investigates reporting.
"[Coulson] laid out the state statutes and what the tipping point [can] be of what is or what isn't permitted by state statute," he said. "I think in fairness, though, we should have Commissioner Plecnik have every opportunity to answer these questions himself."