SHAKER HEIGHTS, Ohio — Ohio has one of the nation's strictest laws when it comes to setting off fireworks.
And if you hadn't noticed, it may be one of the state's most-ignored laws.
Ohio is one of just a handful of states across the U.S. that bans residents from discharging high-powered fireworks. But as Ohioans have come to know, the law has never stopped people from firing off M-80s and bottle rockets, especially around the Fourth of July.
But this year, with most municipal fireworks displays cancelled because of the COVID-19 pandemic, law enforcement has seen a huge spike in the number of complaints filed over fireworks in residential neighborhoods.
Some departments have seen upticks of 500 to 1,000 percent over last year.
"They just went on longer," said Shaker Heights resident Leila Muhieddine. "We noticed them before July 4th."
"They came a lot earlier than expected," added Shaker resident Malcolm White.
In Ohio, it's a law with many critics.
Over the years, Ohioans have scoffed over the state's fireworks law. It's legal to buy them in Ohio, but it's illegal to set them off.
Efforts by state lawmakers to change the statute, including one this year, have fizzled.
Currently, Ohioans can only legally ignite novelty items like sparklers, smoke bombs and smoke snakes. But fireworks, bottle rockets, items that are launched into the air, can only be shot by license holders.
But the law has never stopped residents from letting them rip. And this year, a 3News Investigates survey found this year's complaint totals are blowing away last year's fireworks complaints.
According to Shaker Heights police, they handled 58 fireworks complaint calls in June. Last year, they had just one that month.

On the West Side, Parma police took 188 calls in June. Last year, just 41 for the month.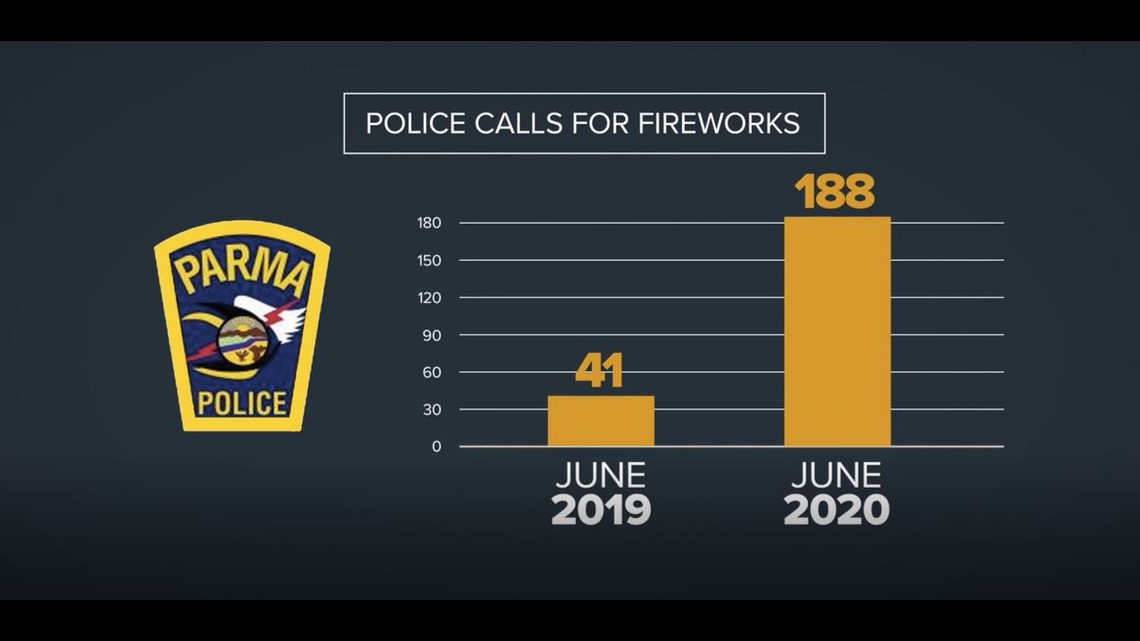 "We get complaints but not to the extent that we've received this year," said Parma police Lt. Dan Ciryak. "Just due to the situation we're currently in… I think you know people are looking to provide their own entertainment."
Residents believe the pandemic, coupled with the recent protests nationwide over the George Floyd death, sparked higher emotions and a need to vent.
Across the nation, fireworks displays have continued despite cancellations. In Los Angeles, the sky filled around the July 4 holiday with residents putting on their own shows. In New York City, some residents used bottle rockets as weapons, firing the devices at others.
"Things like fireworks… can be shown as emotion," White said. "I feel like this is the year of everything making noise anyways."
In Cleveland, calls during the Fourth of July weekend doubled over last year, from 371 to 713 during a 3-day span.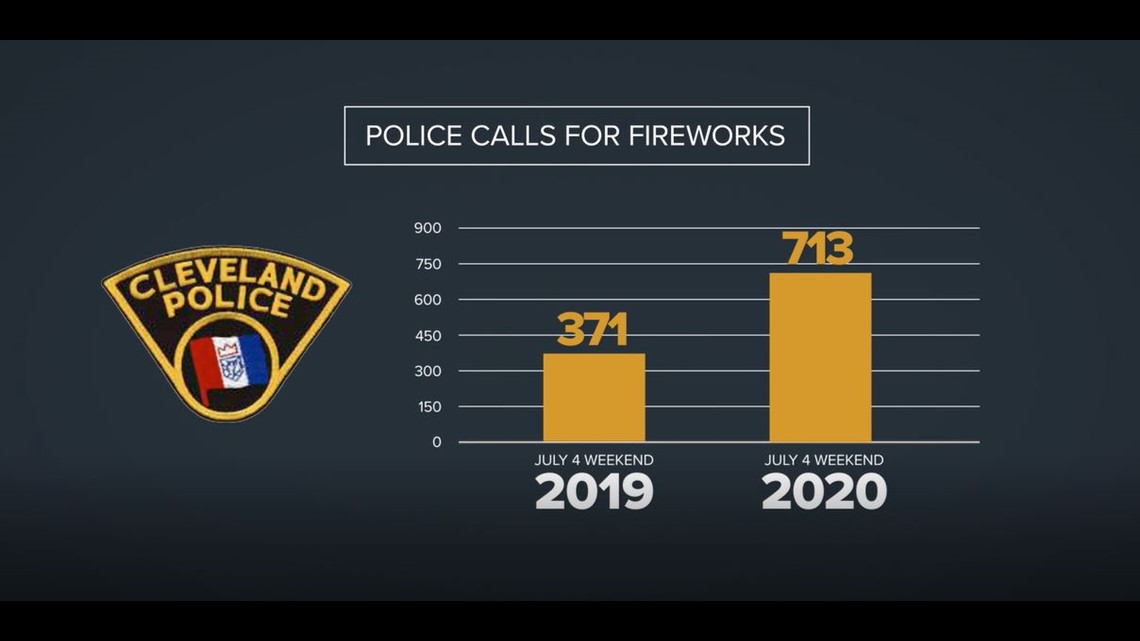 In Shaker Heights, police reported 29 calls over this Fourth of July weekend, up from five calls during the Fourth of July weekend in 2019.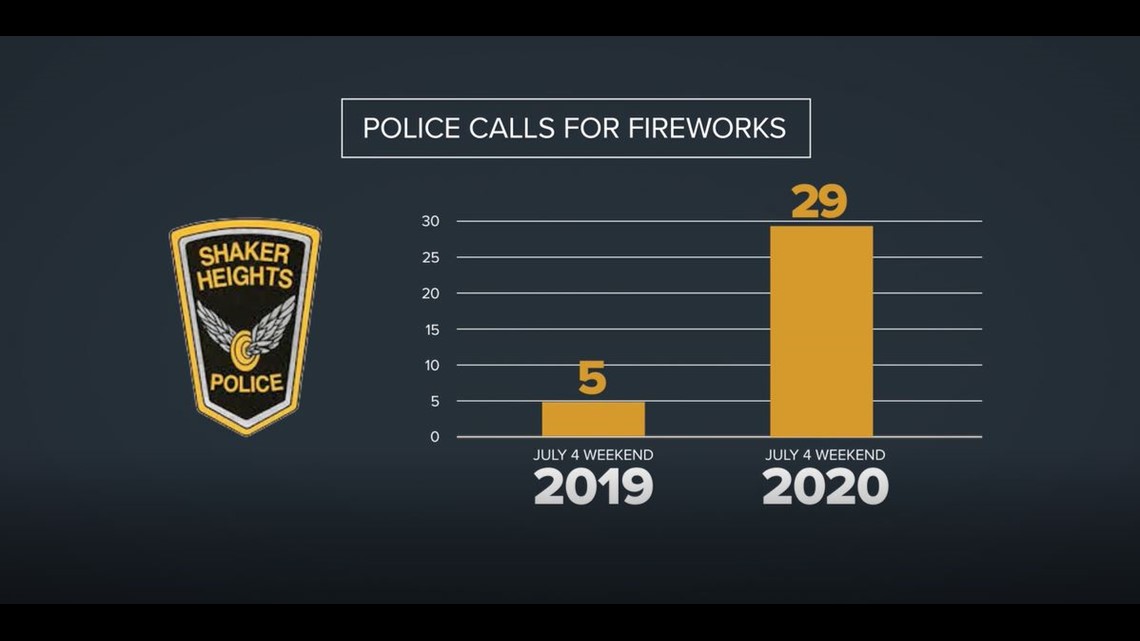 In Parma, police reported 169 calls over this Fourth of July weekend, up from 88 calls during the Fourth of July weekend in 2019.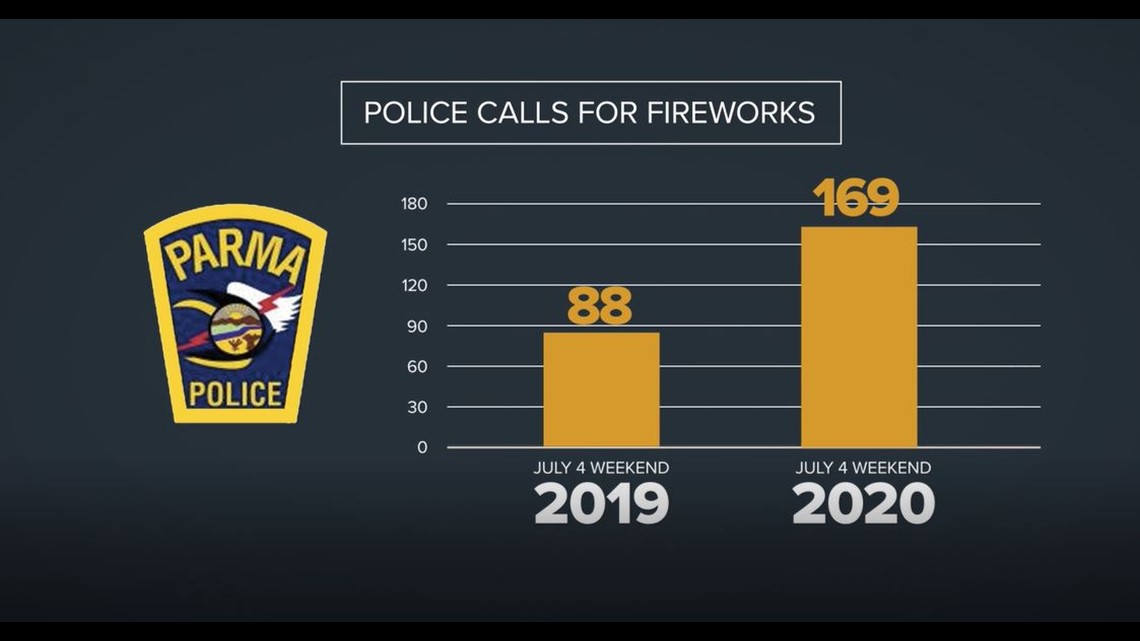 As usual, few if anyone was arrested. Ohio law makes illegal discharging of fireworks a misdemeanor, punishable by six months in jail and a $1,000 fine.
More from Rachel Polansky and Phil Trexler: