CLEVELAND — He was part of Cleveland's notorious underworld, a lieutenant to infamous mobster Danny Greene.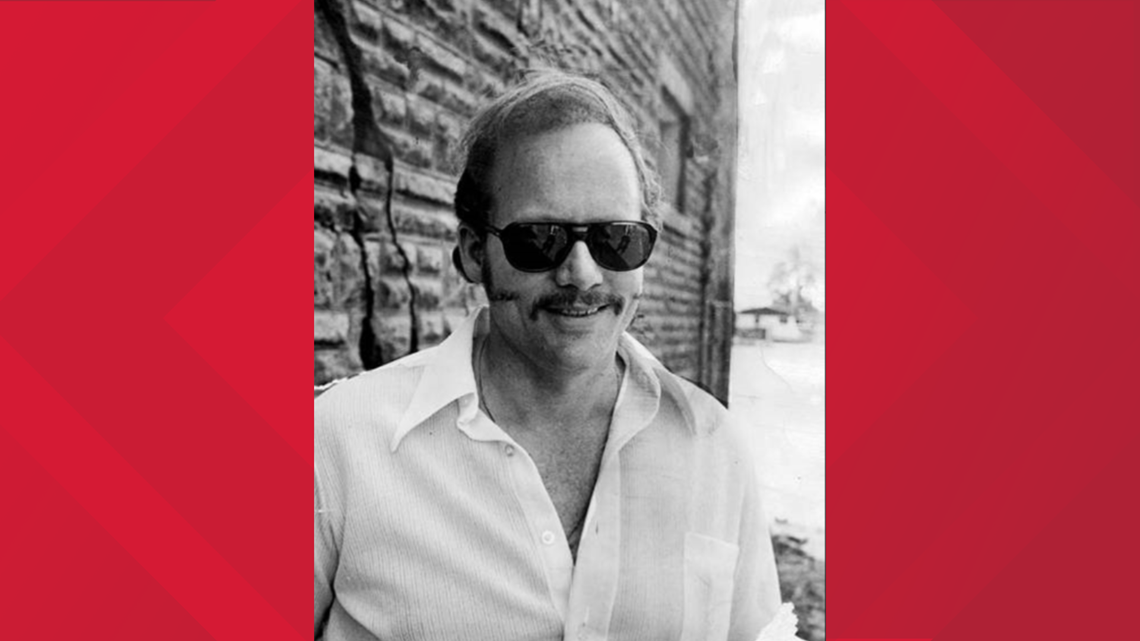 His rap sheet includes taking part in the ruthless killings of six people and the trafficking of large amounts of drugs worth millions of dollars every year.
He's also one of the last survivors of a bygone era in city history.
Now, 38 years later, all spent behind bars, Kevin McTaggart wants to come home.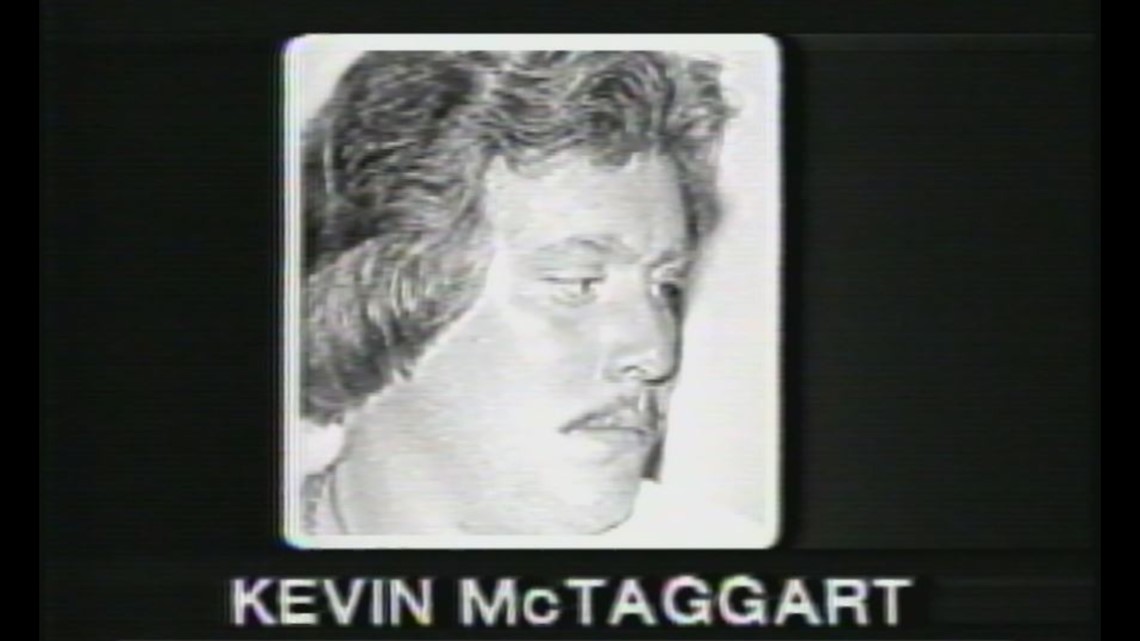 And the former mobster is getting help winning his release from unlikely sources: the prosecutor who put him in prison and the people who guarded him inside.
McTaggart is, they say, a different man from the murderous mobster who killed without emotion, laughing even as a rival's body was dismembered.
Now 64, McTaggart remains in federal prison in Milan, Michigan.
"While these years of confinement have been difficult, it has been a journey of reflection, remorse, sorrow, inspiration, discovery, friendship, love, blessings and hard-won wisdom," McTaggart wrote in court papers seeking his release.
Federal prosecutors have yet to respond to McTaggart's request.
FBI and court records say McTaggart was one of the leaders of a Cleveland network that brought LSD, cocaine, PCP and other drugs into the area, grossing $15 million to $20 million every year.
They continued the work of McTaggart's close friend, some say his cousin, reputed mobster Danny Greene.
After Greene was killed in a 1977 car bombing, McTaggart aligned with other underworld figures. His partners: Joey Gallo, Angelo Lonardo, Carmen Zagaria and others.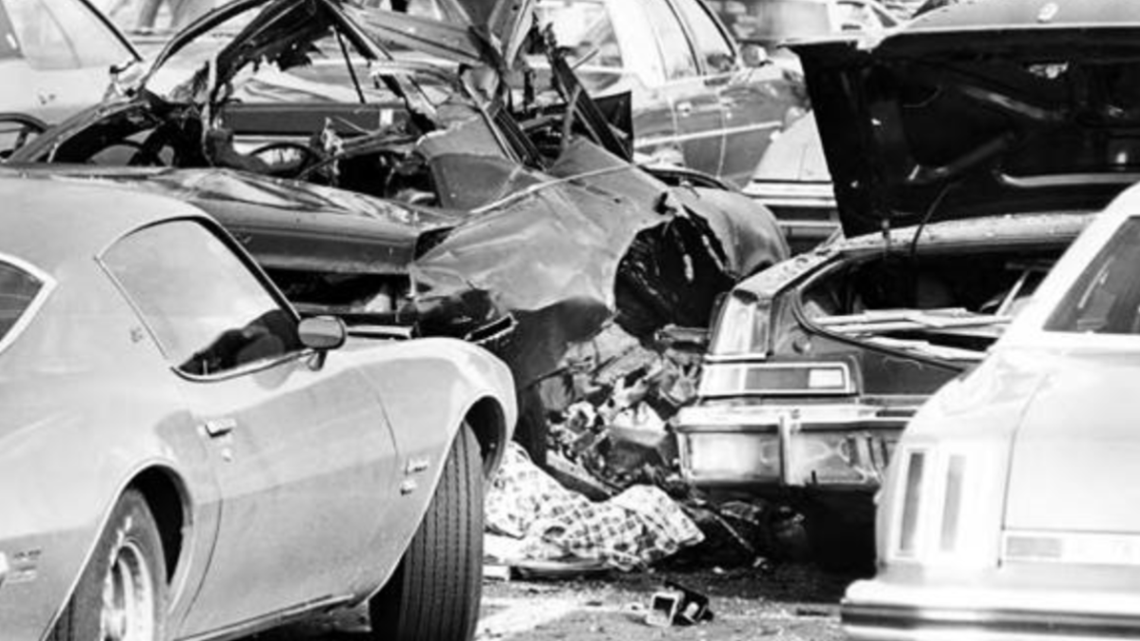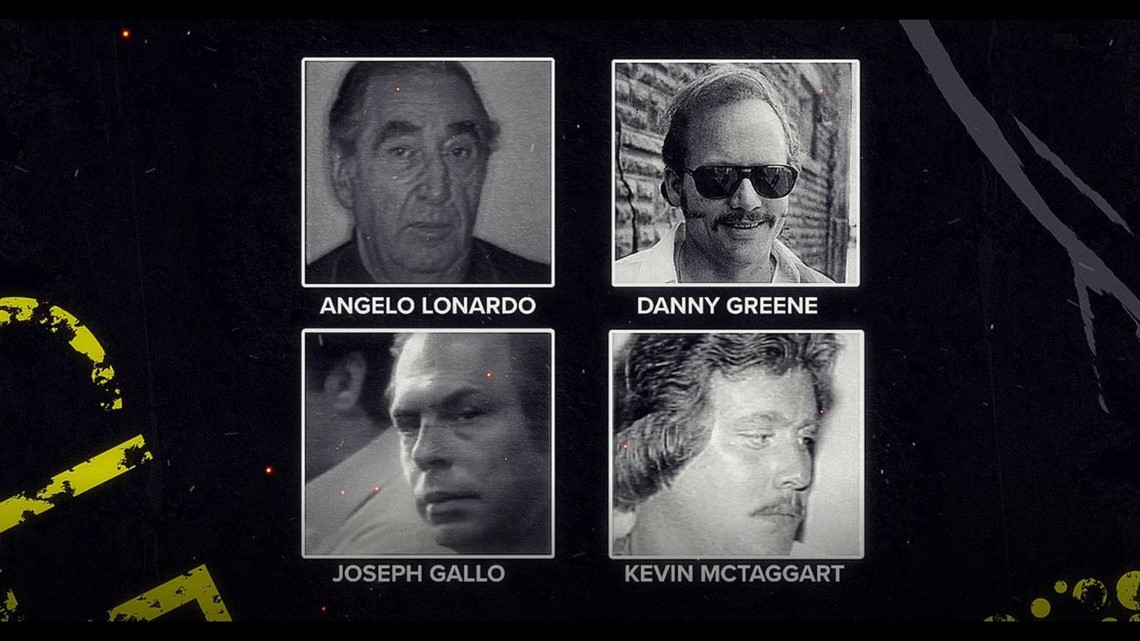 They operated through "the use of fear, intimidation, force, violence, and multiple murders," according to court records reviewed by 3News Investigates.
McTaggart and brothers, Hans "The Surgeon" and Fred Graewe, were "responsible for internal and external security for the enterprise" and did so by "murdering competing drug dealers and suspected police informants."
At trial, McTaggart, then 26, was convicted of multiple counts and sentenced to life in prison.
Those who met McTaggart as an inmate say he's changed. They say his prison record is "pristine" with no hint of disciplinary infractions. Not one.
In fact, to some inside the prison, he's a hero. A prison psychologist wrote in support that McTaggart once helped fend off another inmate's attack that would have left her dead.
McTaggart, a union ironworker's son, grew up on the Cleveland's far west side, never marrying or even moving from his parent's home. He graduated from John Marshall High School with a 1.88 GPA, a contradiction to his IQ score of 114.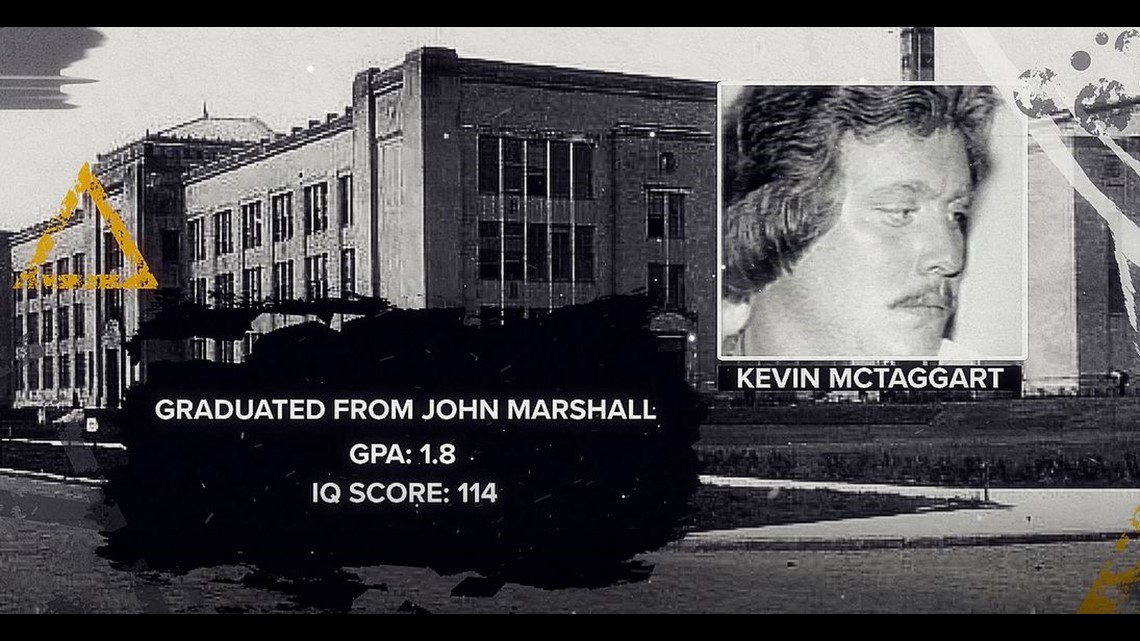 In the late 70s, his life changed with his friendship with Irish mobster Danny Greene.
"[Greene] was a very proud Irishman, a proud Irish American racketeer," said Rick Porrello, author of "To Kill the Irishman" and "Bombs, Bullets, and Bribes," which chronicle Cleveland's mob of the 1970s.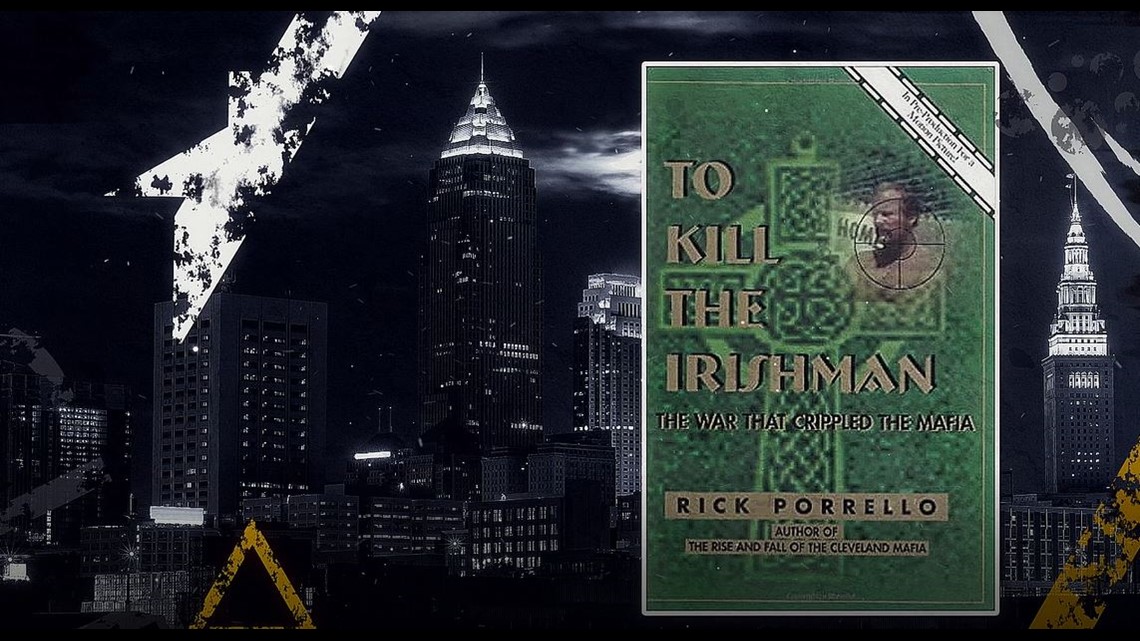 "And he was determined to largely replace the well-entrenched Italian American mafia with an Irish American mob."
Greene came to power the same way he left it: A car bombing, one of dozens that earned Cleveland the dubious title of "Bomb City USA."
McTaggart—Greene's top lieutenant—carried on the drug dealing and killing under mob boss Carmen Zagaria.
The FBI ended the run, and a young assistant U.S. attorney sealed McTaggart's fate. That prosecutor is now a local judge. And she's urging McTaggart's release.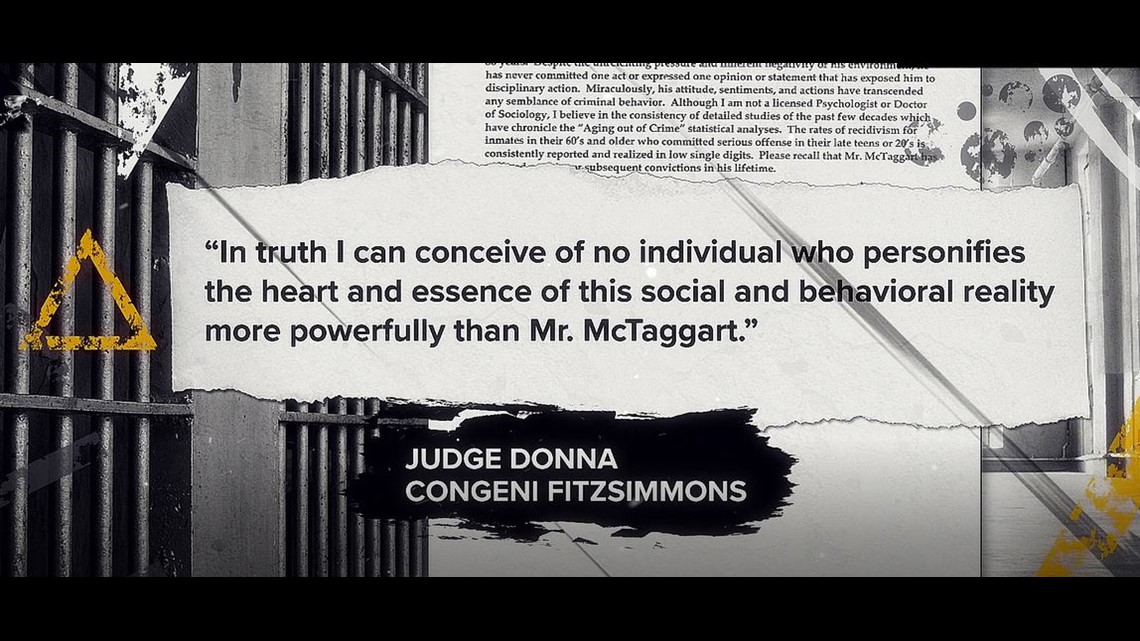 Rocky River Municipal Court Judge Donna Congeni Fitzsimmons wrote an effusive, 3-page letter urging McTaggart's release. It's part of a motion filed earlier this month in U.S. District Court by McTaggart's attorney.
"In truth I can conceive of no individual who personifies the heart and essence of this social and behavioral reality more powerfully than Mr. McTaggart. I retain this belief without a hint or fear of contradiction."
Former prison leaders, other prison staff, even a former warden who is now the mayor of Canisteo, New York, Monica Recktenwald, wrote letters, supporting his release.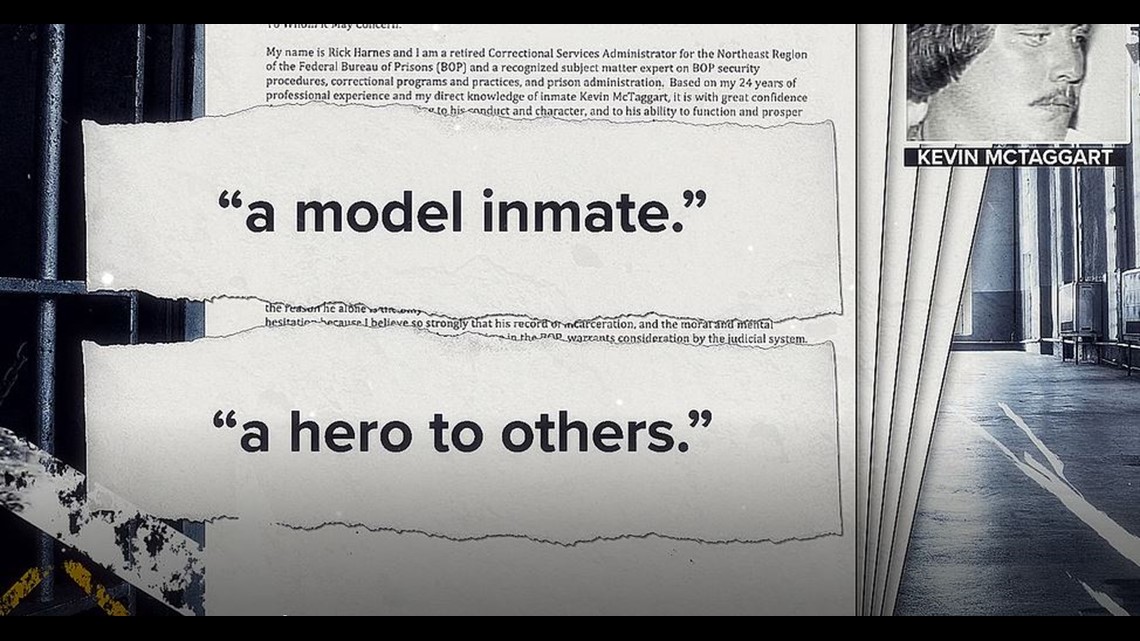 None of the letter writers would agree to be interviewed. McTaggart's long-time attorney, Cuyahoga County Chief Public Defender Mark Stanton, also declined comment.
If released, McTaggart wrote that he has work lined up and that he plans to live with his brother in Northeast Ohio.
Porrello, a former police chief, who studies the mafia, said it appears the years seem to have softened society's impression of McTaggart and his partners, most of whom have already died.
Only Hans Graewe is alive, still serving time in Leavenworth federal prison.
Those killed were members of rival gangs, all fighting for a share of the black market in Cleveland.
"He's an exceptional case," Porrello said of McTaggart. "I look at most of these murders and these guys were players…They were not innocent victims of random unpredictable violence.
It was, as the saying goes, the life many chose.
"I look at them more as participants who should've known the dangers rather than innocent victim."
You can read the motion to reduce McTaggert's sentence and other court documents below.
More from Phil Trexler and Rachel Polansky: