CLEVELAND — We have a follow up to a 3News Investigation about medical bills related to COVID-19 patients.
After our first story aired, more viewers came forward, including one man who was charged $2,000 for a 20-minute emergency room visit.
As the holidays were approaching, Stephen Lee faced a dilemma many of us can relate to - wanting to visit his family, but afraid he might infect them.
"I wanted to be sure that I was gonna be safe. My parents are older," said Lee.
So he decided he'd fly home early and get tested before seeing his family.
"I got myself a referral for a COVID test and I went looking for one," said Lee.
But it wasn't as easy as just walking into a drug store.
While Lee was born in the U.S. and his family lives in Orange, he currently lives in Finland and isn't a U.S. resident.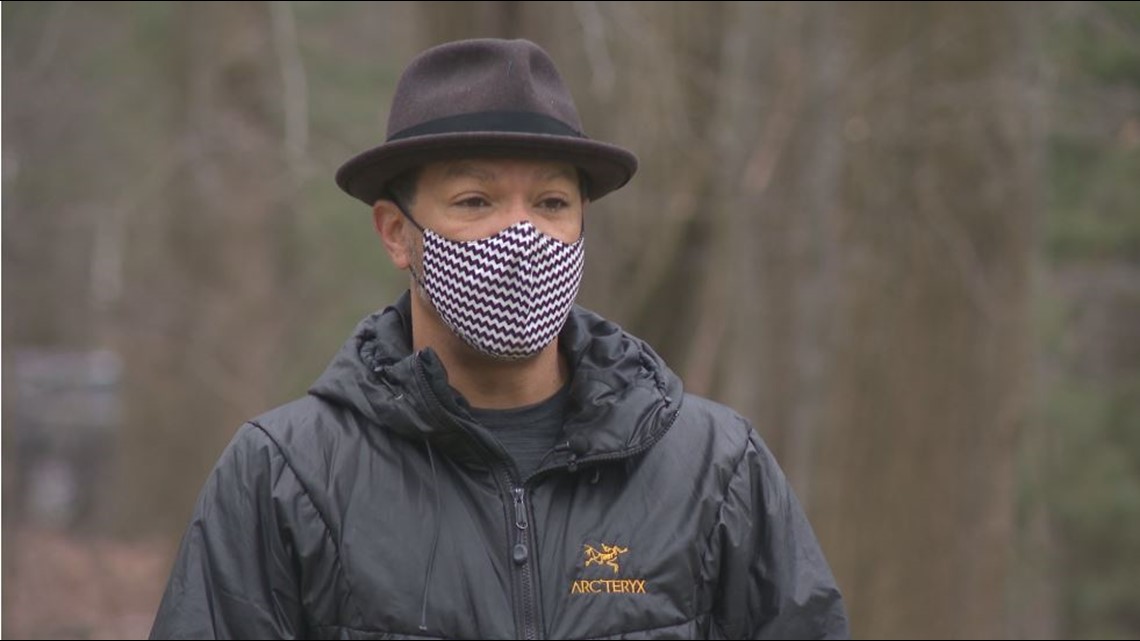 So when Lee's flight landed, he had few options.
"The only place that I could find was to go to an emergency room. And I called them and said I'm in your parking lot, perhaps I can get a test? And they said sure, come on in," said Lee.
That was on November 13th at University Hospitals Ahuja campus in Beachwood.
Lee was in and out in 20 minutes. Two days later, he got a negative test result and was finally reunited with his family.
All was merry and bright, until a few weeks later.
"A bill came in the mail for $1,126 dollars and I was like you've got to be kidding me," said Lee. "And then, a couple days later, another bill came for an additional $996 dollars. So basically over $2000 worth of charges for 20 minutes time in the emergency room."
Lee emailed Rachel these photos of his bills: $1,126 from University Hospitals and $996 from Alteon Health.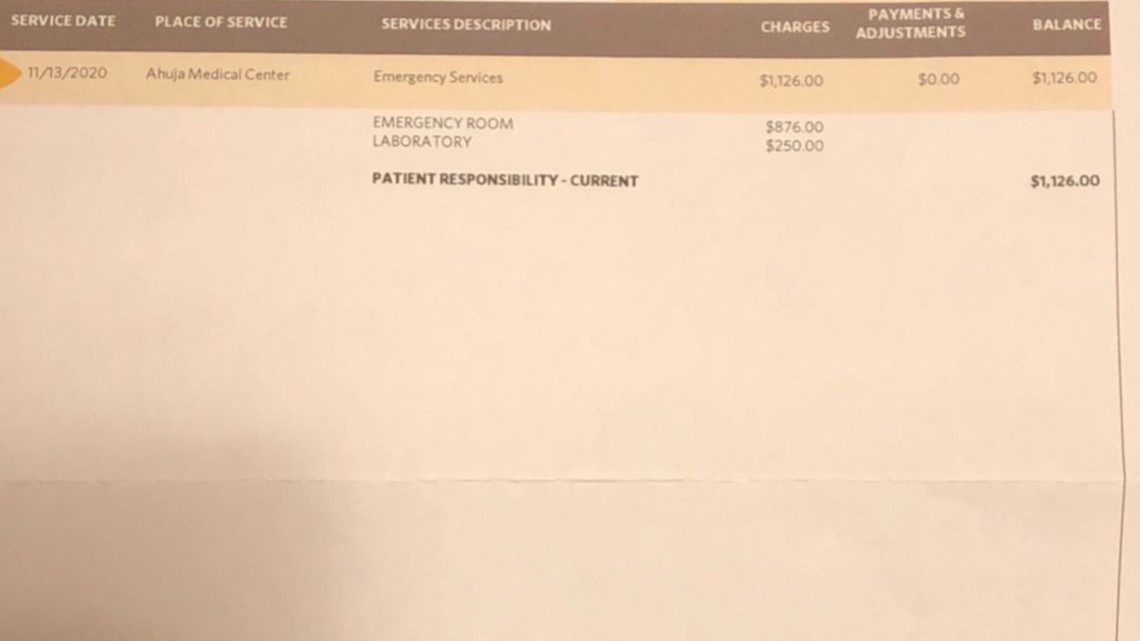 First, Rachel called UH, who said they "will reach out to him to discuss and help resolve the matter."
While we cannot discuss the specifics of this case due to patient confidentiality, we will reach out to him to discuss and help resolve the matter. Please note that University Hospitals (UH) is a charitable organization that provides emergent and medically necessary care to individuals regardless of their ability to pay; all individuals are treated with respect, regardless of their individual financial circumstances. UH offers financial assistance and other options to patients seeking help with their bills. Patients may contact our financial counselors or customer service departments who are dedicated to answering questions and helping patients qualify for available programs.
Patients seeking care in the hospital emergency department and who are also tested for Covid-19 will be charged for associated emergency services and testing. For a patient with insurance, a COVID-19 test is usually covered by the patient's insurance. UH works with insurance carriers to process claims according to the patient's benefits.
For a patient without insurance, we will work with the patient to discuss options. We encourage patients to contact us directly if they have concerns about their bills. Information is available on our web site.
UH went on to say, "Treating a patient who presents with symptoms at an emergency department involves a higher level of care than simply getting a COVID-19 test from a pharmacy. Once a patient presents to an emergency room for care, federal and state laws and regulations require that the patient is evaluated, stabilized and receives appropriate care and treatment before either being discharged or admitted as an inpatient."
A few days later, Lee says UH agreed to reduce his bill. Though, he says he has not yet received that refund.
"I think that's only due to the fact you called. The only reason I'm getting $400 back is that you called them," said Lee.
Then, Rachel called Alteon health, who billed for the ER doctor. A few days after Rachel spoke with a rep, Lee's bill was paid off by his travel insurance.
"We shouldn't have to threaten people with the media in order to get fairness," said Lee.
While Lee is grateful he saved money, he says he's still frustrated with this clearly broken system – and he'd like to see more transparency.
"I want costs of medical care to go down for everyone and I think it is wrong for them to charge these amounts," said Lee. "I think it's wrong to charge $2000 for medical care and not inform people up front."
The good news – a measure to end surprise medical billing passed Congress at the end of 2020 and is set to take effect in 2022.
When the law goes into effect, consumers won't get balance bills when they seek emergency care, when they are transported by an air ambulance, or when they receive non-emergency care at an in-network hospital but are unknowingly treated by an out-of-network physician or laboratory.
Patients will pay only the deductibles and co-payment amounts that they would under the in-network terms of their insurance plans. Medical providers won't be allowed to hold patients responsible for the difference between those amounts and the higher fees they might like to charge.
For the uninsured, for whom everything is out of network, the bill requires the secretary of the Department of Health and Human Services to create a provider-patient bill dispute resolution process.