AKRON, Ohio — To those who knew him, the last 30 days of Jayland Walker's life are a tale of contradictions.
The countdown begins in late May with wedding plans erased when Jaymeisha Beasley, his high school sweetheart and fiancée, died in a violent car crash.
Her sudden death set the stage for Walker's sudden behavior shift described by supporters as bizarre and strange.
With no prior brushes with police, Walker, 25, twice defied patrol officers trying to stop his car for alleged traffic and equipment violations.
Twenty-two hours later on June 27, Akron police tried to stop Walker's car. Like the night before, Walker fled.
But this chase was different. And far more aggressive.
Police say Walker fired a shot as he led officers toward state Route 8. That shot ramped up the police response and the urgency to stop Walker's car, Akron Police Chief Steve Mylett told reporters.
Speeds reached 80 mph on the highway, leading more officers to join the chase. It ended in the Bridgestone campus parking lot on East Wilbeth Road near South Main Street in Akron.
Leaving a semi-automatic pistol and a wedding band in his car, Walker donned a ski mask and tried running away from converging officers.
Two officers tried stopping Walker with their Taser guns, but failed. Eight others, sensing what they called a "deadly threat" movement from Walker, unleashed a storm of gunfire.
More than 90 shots fired, wounding Walker over 60 times, some of the final shots coming as he lie on the parking lot pavement.
Now his family is planning another funeral.
It's unclear how his fiancée's death impacted Walker and his sudden change.
His sister, Jada, said Walker tried pushing forward.
"He was on his own. Him and [Beasley], they were together. Very important to one another and we loved her, too."
Jayland Walker was a wrestler during his days at Buchtel High and was working a delivery driver in recent years. Pictures of his travels with Beasley fill their social media accounts.
As police released body camera images of the shooting, which is being investigated by the Ohio Bureau of Criminal Investigation, one still photo stood out: A picture of a wedding band and pistol on the front seat of Walker's car.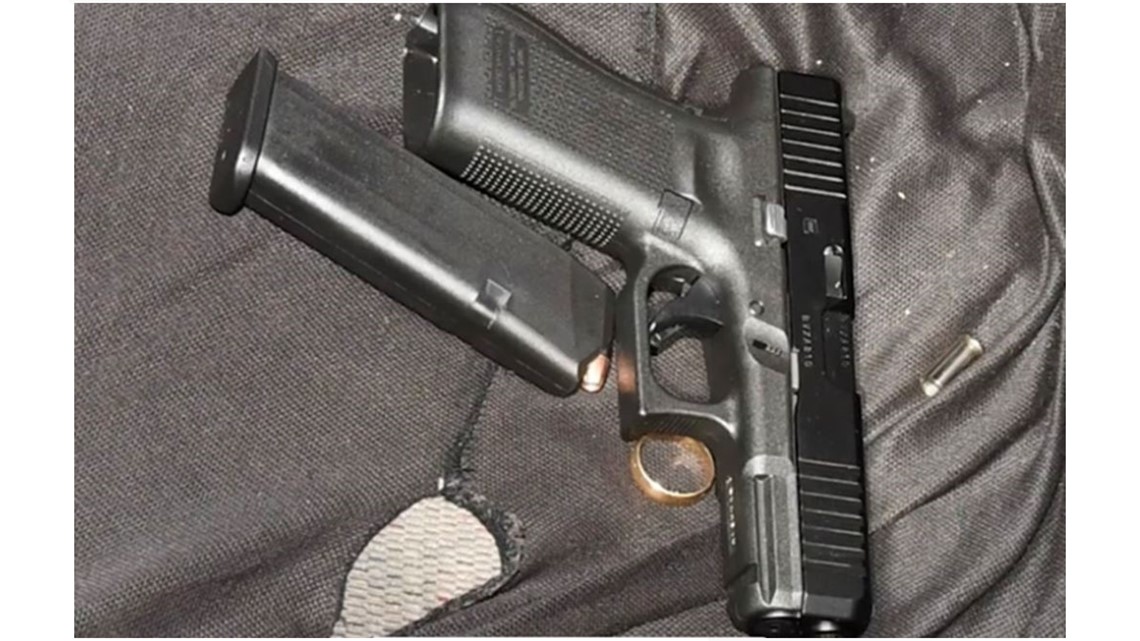 Police sources familiar with the initial investigation and response say Walker's sudden and erratic behavior will likely be part of the investigation of the shooting.
To so many, his conduct belies the man who never had a prior encounter with police beyond a speeding ticket.
"I've been around long enough to have kids that have tested me, pushed the limits. Jayland Walker was not one of those kids," said Walker's wrestling coach Robert Hubbard.
"I think [Beasley's sudden death] did hit him and, of course, it would, hit him pretty hard that she was gone," Hubbard said.
Walker was not with Beasley when she was killed in a hit-and-run crash in southern Ohio.
Bobby DiCello, the family's attorney, told reporters that Walker's behavior the last two days of his life was "bizarre." But it was, he said, no excuse for the shooting.
"At this point in the investigation there is no explanation for that. The behavior is strange, there is no doubt," DiCello said. "That behavior is not lethal behavior."