MIDDLEBURG HEIGHTS, Ohio — A Southwest General Hospital orthopedic surgeon is facing disciplinary charges a decade after he was accused of sexual misconduct involving a teenaged hospital volunteer, state records show.
While the allegations against Dr. Michael Banks are only now publicly surfacing, 3News Investigates has learned hospital administrators have been aware of the conduct ever since the 17-year-old girl first spoke to police in 2011. Banks was never charged, but instead reached a financial settlement with the girl, according to police.
In 2019, Gov. Mike DeWine ordered a medical board review of previously-closed cases of sexual assault and impropriety against doctors. As a result, the board identified 1,254 closed sexual impropriety cases and said it was targeting 91 cases as "active sexual impropriety investigations."
Banks is one of two doctors who have thus far received a disciplinary citation. A hearing is set for September.
"As the Ohio State Medical Board has chosen to now examine this decades-old matter, out of respect for the work and authority of the Board, Dr. Banks will make no further comment until the conclusion of the Board proceedings," Banks' attorney, Victoria Vance, said in a statement.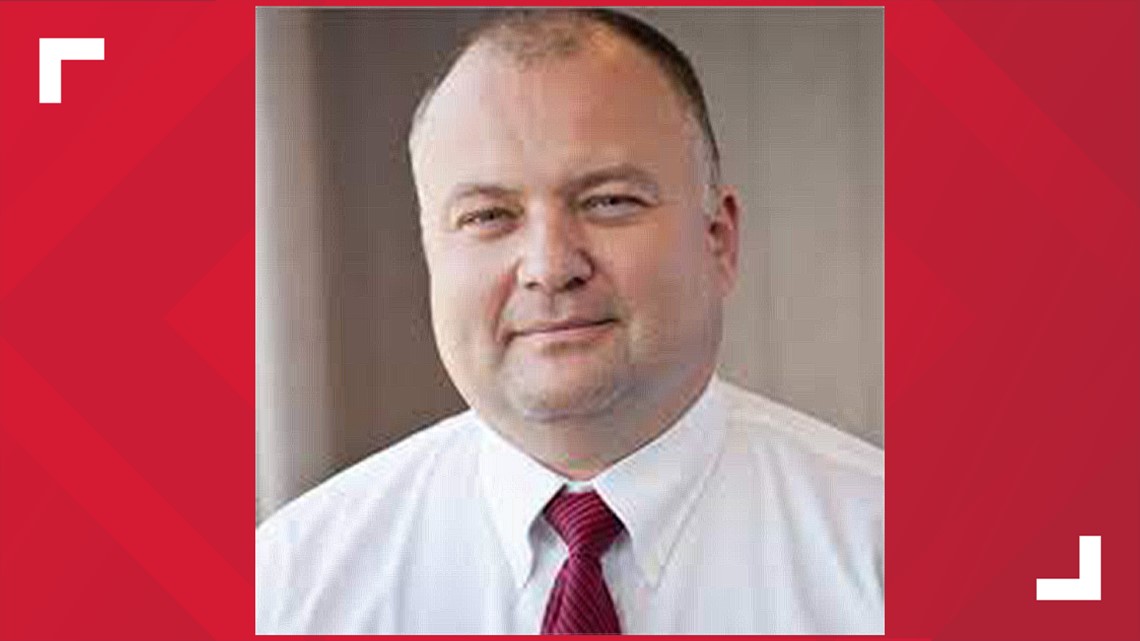 News of the hearing was met with approval from the girl's aunt, who first reported the case to police.
"It's about time," the aunt told WKYC, while also sharing details of her niece's sexual relationship with the doctor.
"She wouldn't reach out to anybody," she said. "She was that shy. How could you do that to an innocent young girl?"
3News is not naming the aunt in order to protect her niece's identity. Efforts to reach the niece were not successful.
The medical board's citation issued to Banks repeats the allegations known by law enforcement and the hospital since 2011. The citation states:
"Based on allegations that the doctor directed a seventeen year old child to take and send to the doctor obscene and nudity-oriented pictures of herself, and on the doctor repeatedly engaging in sexual activity with the child, which, as alleged, would individually and/or collectively constitute the commission of an act that constitutes a felony in this state, regardless of the jurisdiction in which the act was committed, to wit: Pandering obscenity involving a minor or impaired person, and/or illegal use of a minor or impaired person in nudity-oriented material or performance."
In 2011, the aunt brought the 17-year-old girl to the Middleburg Heights Police Department, where according to the police report, the girl told detectives about having consensual sex in hospital exam rooms with Banks. Reports show she told police she had first met the doctor when she was 14 and worked as a hospital junior volunteer.
She said Banks, then a married father of two children, brought her to his $1 million home in Lakeside Marblehead. The teen told detectives that soon afterward the relationship involved consensual sex.
In Ohio, 16 is considered the age of consent. However, detectives also learned the doctor was exchanging and transmitting nude photos, which would be considered a felony offense under Ohio law.
Reports show agents from the Internet Crimes Against Children task force obtained a search warrant of Banks' office, his home in Rocky River, and his home in Marblehead, seizing computers and other electronic equipment. Authorities say the search revealed text messages instructing the teen to pose for photos and how to delete them. Agents also reported finding at least one nude photo of the girl.
However, Banks was never criminally prosecuted. A spokesperson from the Cuyahoga County Prosecutor's Office told 3News Investigates, "After consultation with the 17-year-old and her family and a full review of the evidence available, it was determined that a criminal prosecution was not viable."
They did not provide more information.
According to Middleburg Heights police, Banks was not prosecuted after he reached a settlement with the girl that included paying an undisclosed monetary compensation.
Hospital leaders knew, but allowed doctor to practice anyway
3News Investigates obtained a 2011 report that revealed high-ranking hospital leadership knew about the doctor's behavior.
Southwest General's human resources officer and the hospital's chief of medical affairs told detectives Banks admitted sending graphic images of his genitalia to the minor, the report showed. Despite the admission, Banks, 55, continued to practice at the hospital, and in fact was elevated to chief of surgery in 2017. He served in the physician-elected position until 2020.
"If he were a janitor, if he was somebody working in the kitchen, they wouldn't have kept their job," the aunt said. "They would have been fired on the spot."
Banks has been in practice at Southwest General since 1999, according to his online bio. He is an independent physician from OrthoWest Ltd, an orthopedic physician practice on the hospital's campus which serves as the de facto orthopedic surgery unit for Southwest Hospital. Banks retains ownership interest in the practice, according to court documents.
Hospital response
Southwest General released the following statement to 3News Investigates:
"The State Medical Board of Ohio recently reopened its 2011 investigation into allegations of sexual misconduct by an independent physician practicing at, but not employed by, Southwest General Health Center. Middleburg Heights Police also investigated the allegations in 2011. After concluding their initial investigations, neither the State Medical Board of Ohio nor the Cuyahoga County Prosecutor's Office elected to take any further action.
"As soon as Southwest General leadership was made aware of the allegations in 2011, Southwest General reported the issue to the State Medical Board of Ohio. Southwest General fully cooperated with the State Medical Board's investigation as well as the Middleburg Heights police investigation. With no disciplinary action from the State Medical Board of Ohio or law enforcement charges, the physician continued as a member of the Medical Staff.
"Southwest General will again fully cooperate with the state's inquiry into this matter. When we learn of the State Medical Board of Ohio's findings, we will take appropriate action after the state's decision. Given that this issue is under active investigation by the State Medical Board of Ohio, this will be our only comment at this time."
'But in my eyes, it's not too late'
3News Investigates reached out to DeWine during his recent visit to Parma. When asked about his thoughts about going back more than a decade to discipline an active licensee, the governor said, "Will I draw a line and say 10 years or five years or whatever, we shouldn't go and look behind that? No. If they did it, they did it."
Indeed, Banks could lose his license, depending on the board's actions.
"If a real wrong was committed, it's worth pursuing," said Sharona Hoffman, Professor of Law and Bioethics at Case Western Reserve University. "It's worth teaching other doctors not to behave in this way, so there's a deterrent effect."
Banks will face the medical board at a hearing in September, where the aunt has been subpoenaed to testify. The board will vote on whether to suspend or revoke Banks' license, or take no action.
When asked about the likelihood of action by the board, a spokesperson told 3News via email:
"A citation informs a licensee that the board proposes to take an action against their license for violations of specified laws and/or rules enforced by the Medical Board. After a citation is issued, the board almost always votes to discipline the licensee."
To the girl's aunt, justice is needed, regardless of the calendar.
"He should be punished," she said. "The courts might say, the law might say, but in my eyes, it's not too late.
"You did something wrong. You need to pay."