CLEVELAND — Cuyahoga County released surveillance new video on Friday that gives us another look at the recent rioting in downtown Cleveland, which took place after the peaceful 'I Can't Breathe' protest.
The video comes from 12 cameras around the Justice Center.
In one video, a man takes a dolly cart and swings it into the surveillance camera attached to the Justice Center on the West Third Street side.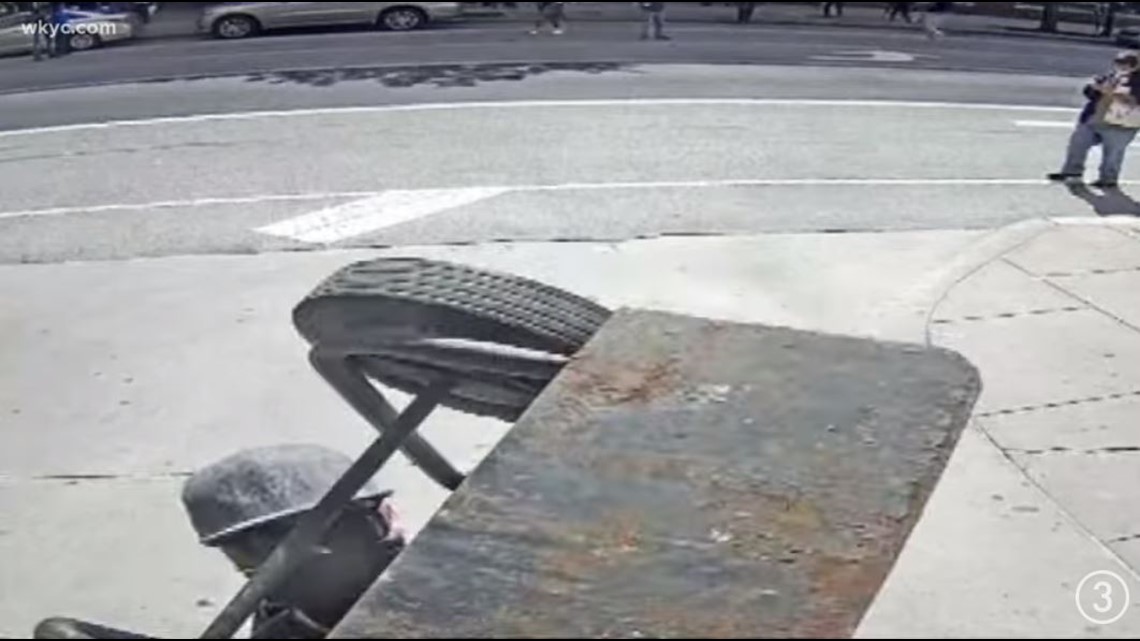 Cameras also caught the moment police used tear gas to disperse the crowd outside the Justice Center.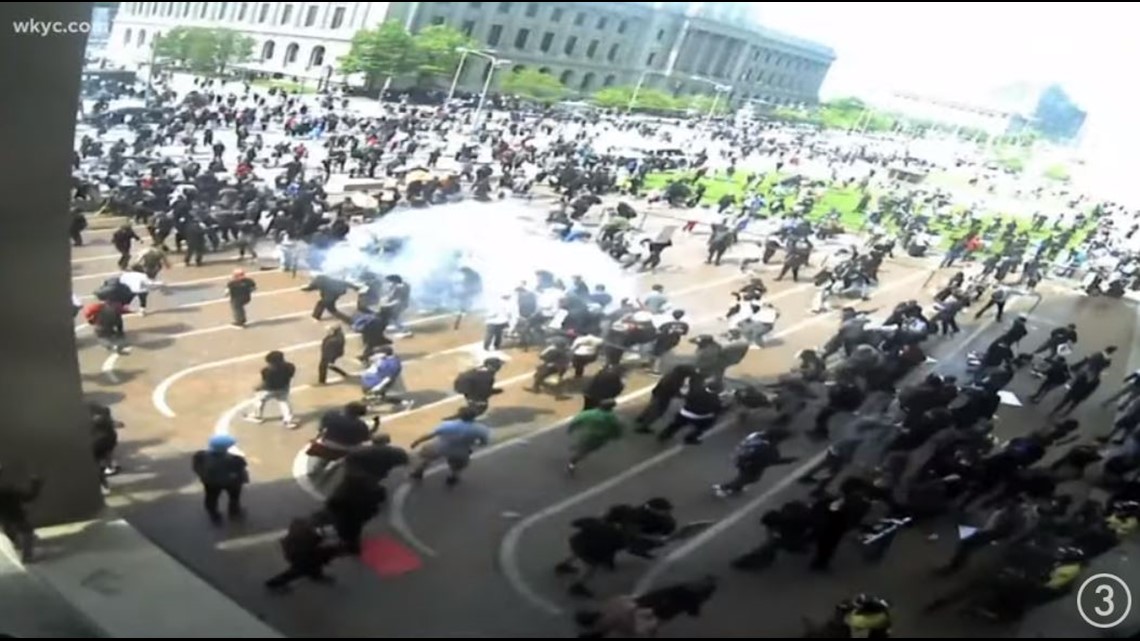 In the parking lot, another camera shows a man pull a gate arm right off its mount.
Another camera shows a glass door near an elevator lobby being smashed as protesters mill outside.
Meanwhile, another camera shows fires being set, and multiple cars getting destroyed.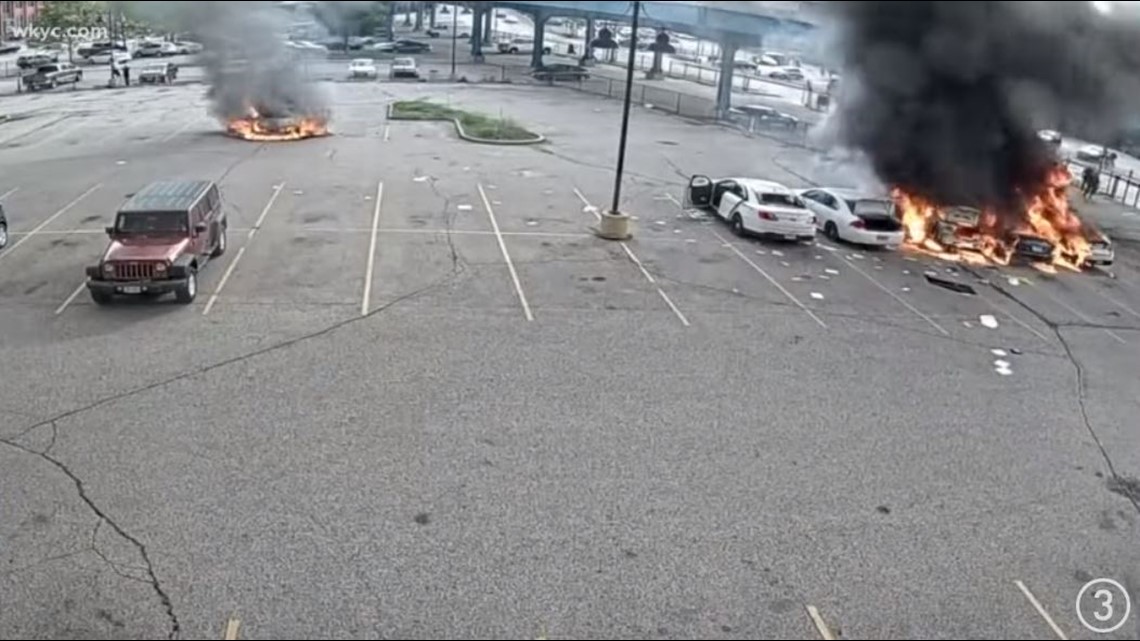 You can see more of the video in the player below:
More from Rachel Polansky and Phil Trexler: