CLEVELAND — Despite a strict month-long lockdown, state health officials say nearly 400 nursing home patients have contracted the Coronavirus.
But what they won't tell you is where these infections are popping up.
The lack of information is troubling to families of those patients.
3News investigator Rachel Polansky went searching for answers.
Families want answers
"We're just worried," said Sam Hemoud. His father is at Main Street Care Center in Avon Lake.
"It's tearing us all apart," said Kathy Rex. Her mother is at Anna Maria in Aurora.
For the last three weeks, we've talked with several people who have loved ones in nursing homes with confirmed COVID-19 cases. And, we've heard a lot of the same concerns: Ohio nursing homes are not being transparent.
"We get no communication whatsoever," said Cynthia McKay. Her mother-in-law is at Anna Maria in Aurora. "I shouldn't have found out there was a problem by listening to you guys on the news."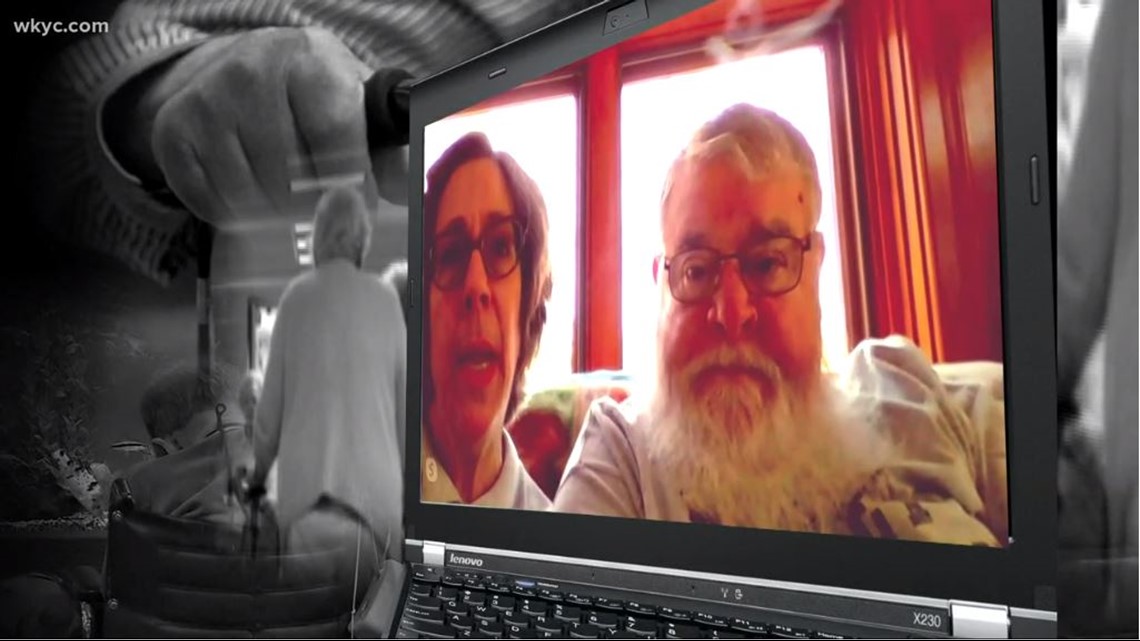 "I need to know, are you doing the right things? Do you have the right resources? Are you working with the right people? Tell us yes or no," said Hemoud.
3News investigates a lack of transparency
The lack of statewide information isn't just frustrating family members – but also those in the nursing home industry.
"It seems like Ohio is not as transparent as other states are?" 3News Investigator Rachel Polansky asked Pete Van Runkle.
"I think that's absolutely true," said Pete Van Runkle, Exec. Director, Ohio Health Care Association.
Van Runkle heads the Ohio Health Care Association that represents more than 1,000 assisted living communities and nursing homes in the state. Roughly 40-percent of them are in Northeast Ohio.
And, even he has been left in the dark.
"I think being open with the media is important because that's where the general public is getting their information," said Van Runkle
Well, the state is leaving it up to local health departments to release COVID-19 information and the state will not confirm the names of facilities.
"Where is the transparency? Where is the communication?" Hemoud asks.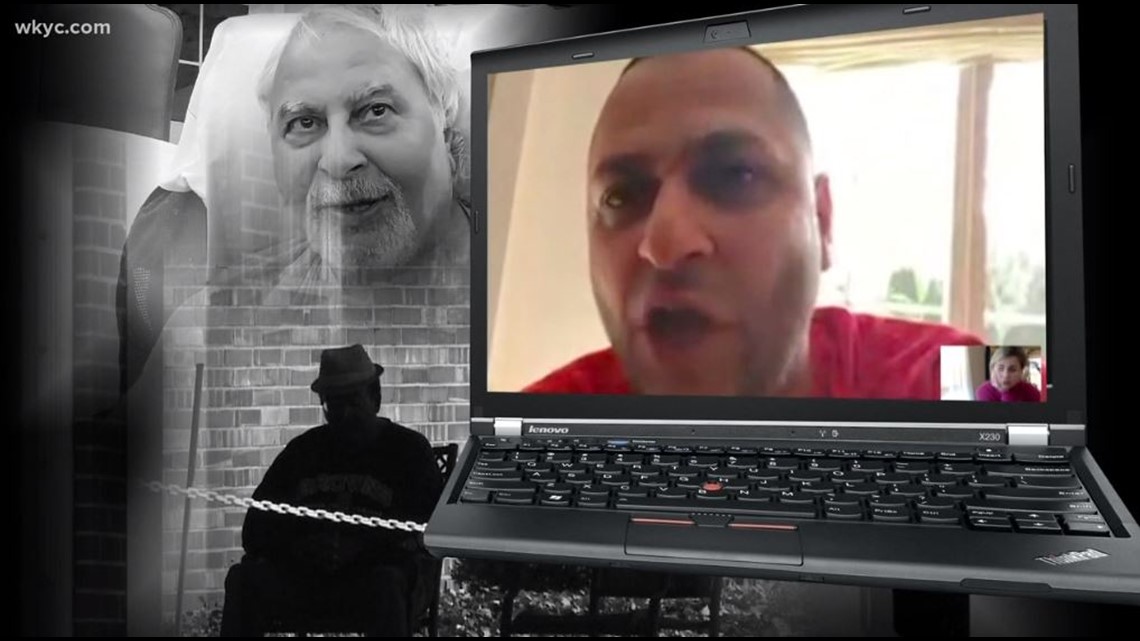 When 3News pressed Cuyahoga County Board of Health – a spokesperson said they were not releasing names of facilities because the agency wants to "protect the privacy of the affected individuals, families, healthcare workers and institutions."
Similarly in Lorain County, health commissioner Dave Covell told 3News he's leaving it up to the specific nursing homes to make the decision.
"They may have one person or they may have six people symptomatic. They know that. So who to contact in the facility and family members is up to them," said Covell.
Five Nursing Home Clusters in Northeast Ohio
Even with all of the secrecy, 3News has been able to tell you about five nursing home clusters in Northeast Ohio: ManorCare in Parma, Anna Maria in Aurora, Altercare in Alliance, Main Street Care Center in Avon Lake, and (just released Friday) Glendora Health Care Center in Wooster.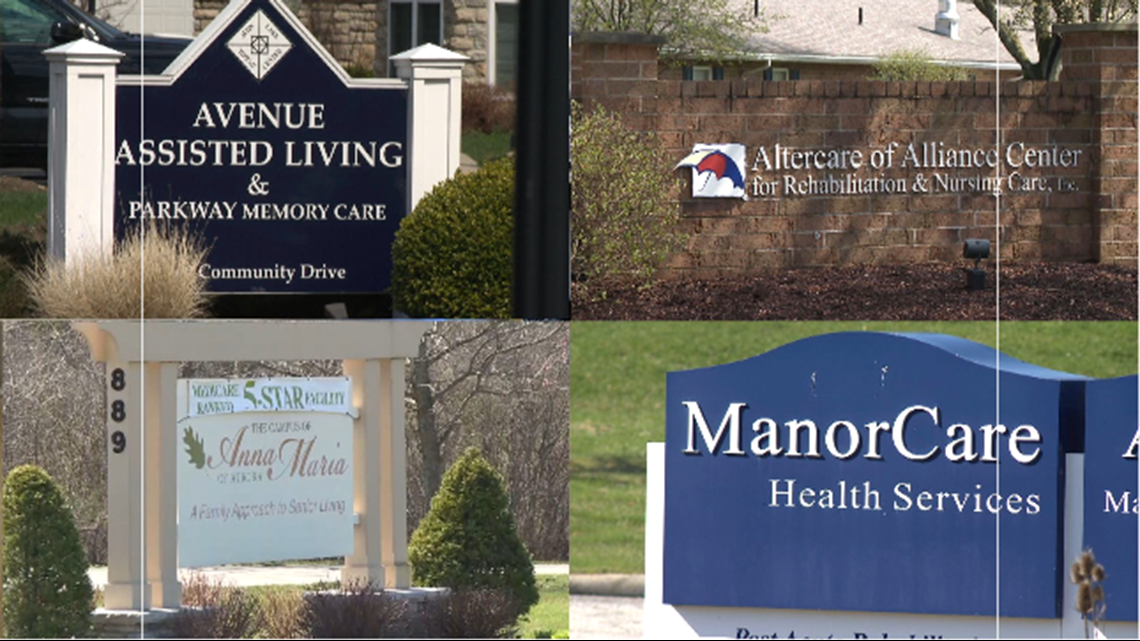 3News also looked at the inspection reports for the first four:
ManorCare has been inspected three times in the past year by federal authorities. They've been given a 3 star or average rating from Medicare. Inspections at ManorCare have revealed a patient walk-away, improper feeding and poor sanitary conditions.
Anna Maria has an overall 5 star rating from Medicare. Anna Maria has received average marks for staffing.
Altercare has an overall 5 star rating from Medicare. Altercare had a health inspection in October. They were issued three citations.
Main Street Care Center has an overall 2 star rating from Medicare. Main Street had a health inspection last May. They have received ten health citations since then.
As of today, 389 COVID-19 cases have been confirmed in nursing homes around the state.
There are likely more clusters here in Northeast Ohio. We haven't told you about them because, frankly, we don't know where they are. We've asked for the facility names, not the affected patients names. And still, the state says no.
Melanie Amato with the Ohio Department of Health said in a statement:
"We are not disclosing deaths, or facility names. The record you are requesting would be considered to contain "protected health information," as defined in section 3701.17(A)(2) of the Ohio Revised Code ("R.C."). The Department, unfortunately, is prohibited by R.C. 3701.17(B) from releasing any protected health information without the written consent of the individuals who are the subjects of that information. Please note that records that are prohibited from release under R.C. 3701.17 are also excluded from the definition of "public record" under R.C. 149.43(A)(1)(v), and therefor exempt from release under the Act."