CLEVELAND — They're one surprise no one likes getting: medical bills.
And now we're hearing reports of unexpected charges and bills related to COVID-19.
3News Investigator Rachel Polansky uncovers the hefty expenses leaving some Americans in debt.
Carol's Story:
"Every time I took a few steps, I couldn't breathe. I was tired," said Carol Joiner, a mother, grandmother and Cleveland realtor.
60-year-old Carol Joiner talked with 3News from her hospital bed in March, just one day after she was diagnosed with COVID-19.
Joiner said her symptoms were so severe, she had to be admitted to Cleveland Clinic Marymount.
She spent one night there and then recovered from home, not thinking much about her visit until a few weeks later.
"I was used to going to Cleveland Clinic but when I did get a new insurance, I wasn't aware it was out of their network so I received bills and I'm thinking ugh," said Joiner.
That "out of network" stay cost her $800 dollars.
Meanwhile, similar scenarios were playing out across the country.
Since the outbreak began, nearly 500,000 Americans have been hospitalized with COVID-19.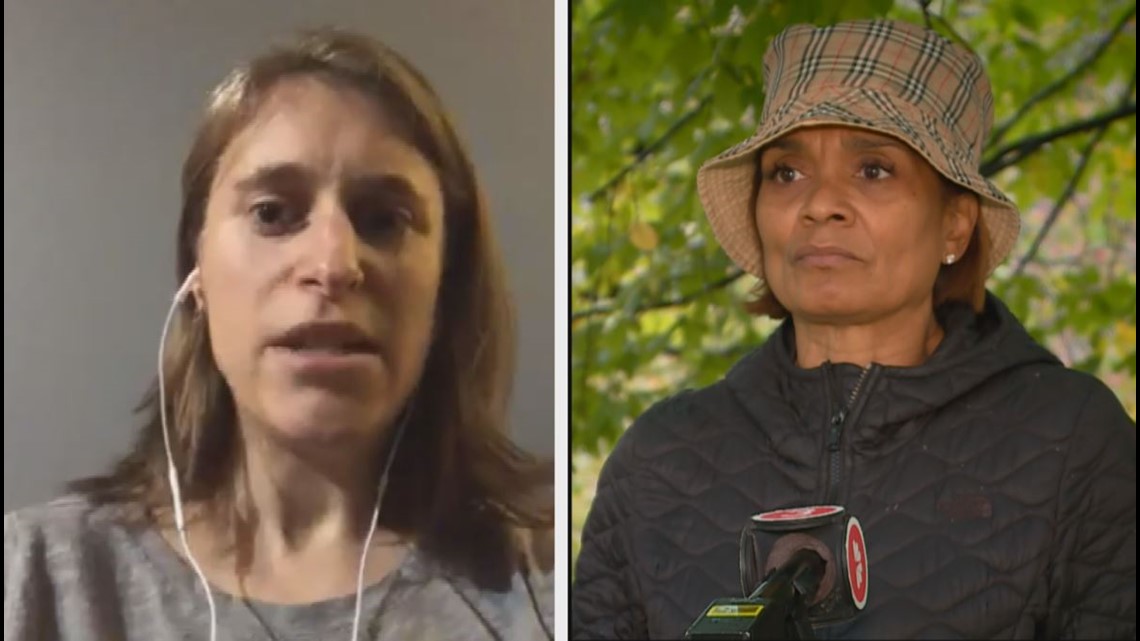 Melissa's Story:
"I was confused and frustrated and upset," said Melissa Szymanski.
Melissa Szymanski was admitted to a Connecticut hospital in March, fighting a high fever and cough.
At the time, the hospital was limiting COVID-19 tests and since wasn't considered "high risk," she didn't qualify.
She walked away with a $3,000 dollar medical bill.
"I've never seen a medical bill that high," said Szymanski.
Since she was never officially diagnosed with COVID-19 at the hospital, her insurance carrier said she'd have to pay the high deductible on her plan.
"I expect we'll see a tremendous amount of bills that people did not expect," said Craig Antico, co-founder of RIP Medical Debt, a non-profit that helps pay off medical debt.
Antico was not surprised to hear about Carol and Melissa's experiences, telling 3News that people who are not able to get a COVID-19 test and people who receive out-of-network care are often the most vulnerable.
What should you do if you receive a surprise medical bill?
What should you do if you find yourself with a surprise bill in your mailbox? Well, you have some options.
"First, you should call the hospital up right away. Second, you should call your insurance company, if you have an insurance company," said Antico.
That's exactly what Carol and Melissa did.
"I received the first bill, and I called. Then I received a second bill, and I kept calling my insurance," said Joiner.
By calling, you can often work out a payment plan and sometimes, even negotiate the bill down to a lower amount.
Melissa got in touch with her hospital – and even got her state lawmakers involved.
"It's been a long process," said Szymanski. "My best advice would be try your best to advocate for yourself."
Carol's insurance carrier did end up covering most of her expenses but she says even if they didn't, she would still go to the hospital again.
"My health was more important than a medical bill," said Joiner.
Do not ignore medical bills. They will not go away and ignoring bills can damage your credit score, which means you could end up paying higher interest rates on future loans or credit cards.
If you receive a surprise medical bill related to COVID-19, 3News Investigates wants to hear about it. Email Rachel at rachelpolansky@wkyc.com
More from Rachel Polansky: