ROCKY RIVER, Ohio — Using tiny cameras and a smart phone app, Amazon's Ring allows you to see what's outside your front door.
Ring captures porch pirates, intruders, even 3News' investigator, Rachel Polansky.
"Hi Melanie." Rachel Polansky said into the Ring doorbell.
"Hi Rachel," said Melanie Pinkerton, of Rocky River.
Melanie Pinkerton got her Ring doorbell three years ago.
"It sends the information and messages to your smart phone, your cell phone, and it can send it to multiple people that live in the home," said Pinkerton.
In Northeast Ohio, at least four police departments: Rocky River, Amherst, Medina and Mayfield Heights have partnered with Ring.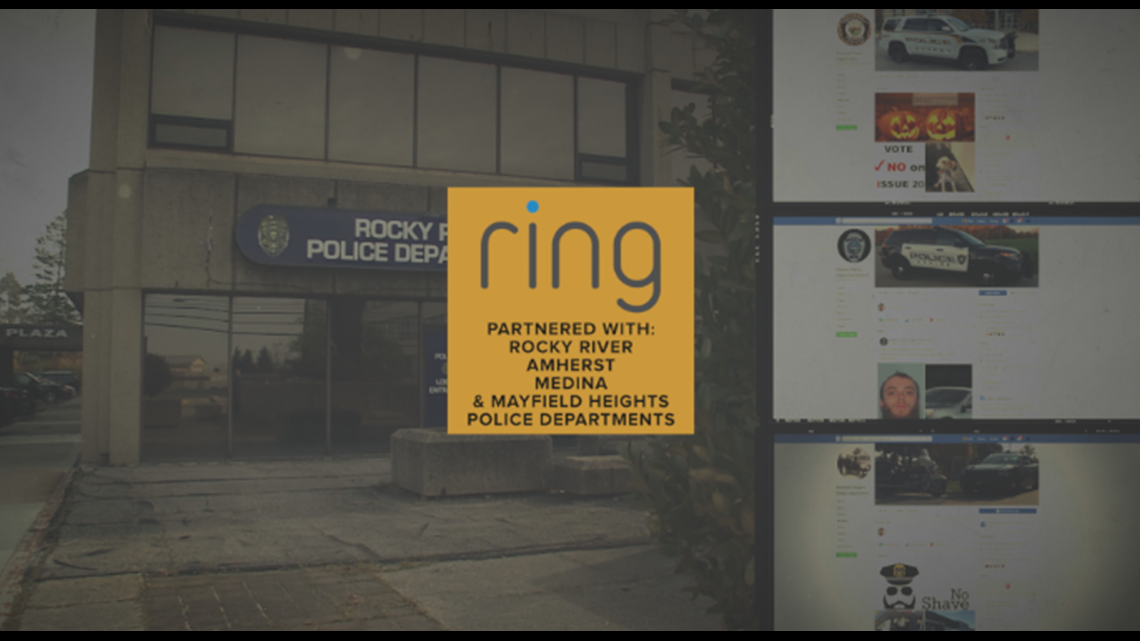 "Any way that we can reach out to community members to get help solving crimes and share information about crimes is positive," said Rocky River Police Lieutenant George Lichman.
Lt. Lichman said officers get access to Ring's social media app, neighbors, where they can request video from residents who have ring devices.
Police departments that partner with Ring cannot access users video -- unless the user allows them access.
"It's targeted specifically at people that are known to have video surveillance systems," said Lt. Lichman.
There's more to the deal.
3News' investigation uncovered that Ring provides police with free doorbell cameras and training for officers.

Law professor, Andy Geronimo said that cozy relationship should worry you.
"I'm a little bit troubled by the fact that this private entity working with a public governmental agency is using the governmental agency to encourage folks to use their products," said Andy Geronimo, Law Professor at Case Western Reserve University.
"The company even coaches police departments on how to get their community members to buy this thing," said Elizabeth Bonham, The ACLU of Ohio.
The ACLU of Ohio worries that your civil liberties are at stake.
"It increases government and private surveillance of our communities. And like any increase, surveillance technology. We don't know what that tech is going to be used for," said Bonham.
3News' investigation also found Northeast Ohio police promoting Ring on their Facebook pages.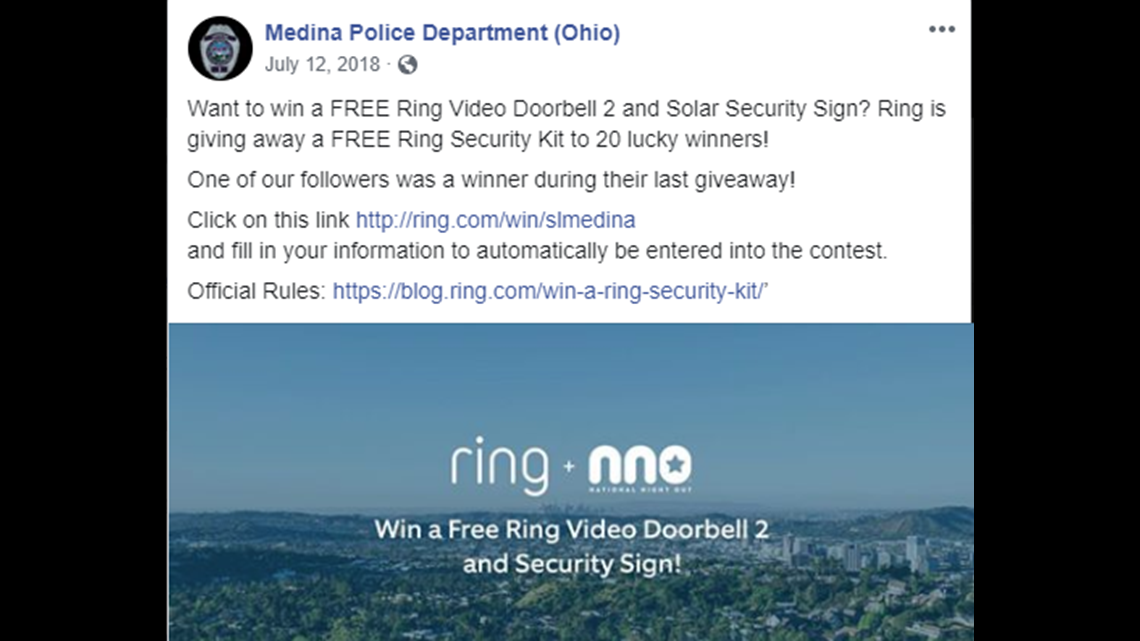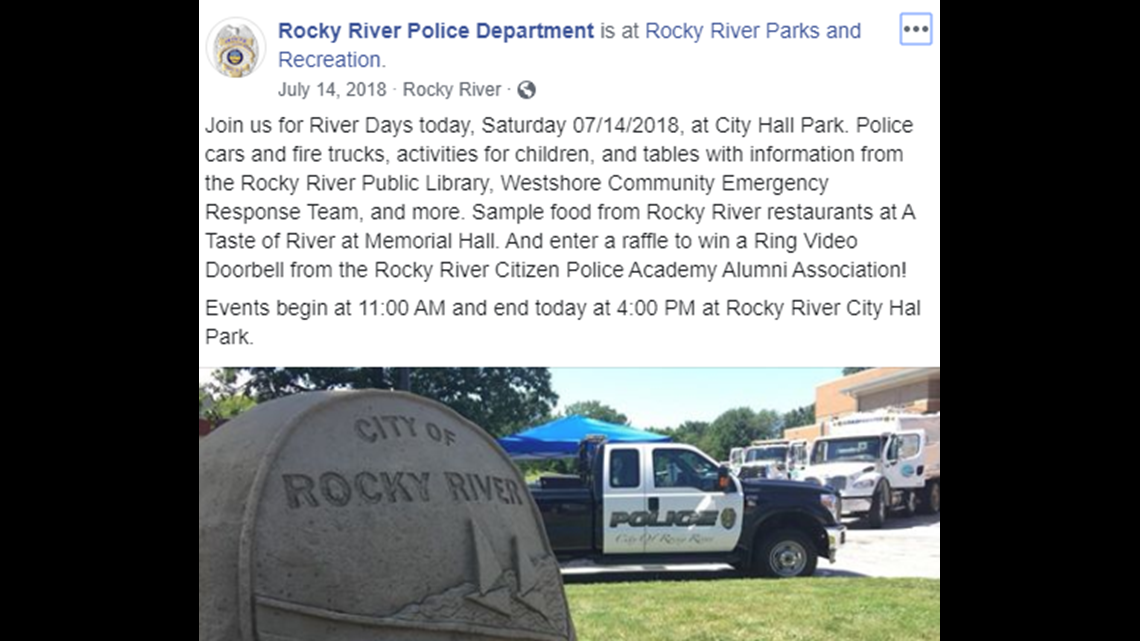 "In your opinion, is this a crime fighting tool or is this free advertising for Ring," 3 News investigator Rachel Polansky asked Lt. Lichman.
"It does raise concern for me but I think we've been clear at all times through our partnership that this is an option for non-Ring users as well as Ring users," said Lt. Lichman.
"Has it helped you solve any crimes yet?" 3 News investigator Rachel Polansky asked Lt. Lichman.
"We have never asked for any video from anyone yet. We haven't had a need too so far," said Lt. Lichman.
While this is still relatively new technology, 30 civil rights organizations have already asked lawmakers to end these partnerships because of privacy concerns.
3News reached out to Ring for comment and received the following response:
"Ring's mission is to make neighborhoods safer. We work towards this mission in a number of ways, including allowing local law enforcement to share official, important crime and safety updates with their residents through the free Neighbors app. We've taken care to design these features in a way that keeps users in control and protects their privacy and believe open communication is an important step in building safer, stronger communities."