AKRON, Ohio — Crime is up during the COVID-19 pandemic, across the nation and here in Northeast Ohio. Thursday begins our two-part series "A Tale of Two Cities," in which we investigate why crime is growing in both Cleveland and Akron and what we can do to stop it.
3News investigator Rachel Polansky presents part two of our series from Akron.
Her energy jumped out with every move, with refreshing optimism in an often violent world coming from the smile of 8-year-old Mikayla Pickett.
Today, that smile is only a memory.
"We just miss her so much," her mother Shoskamika Risper told 3News. "Who wouldn't? She had her whole life ahead of her."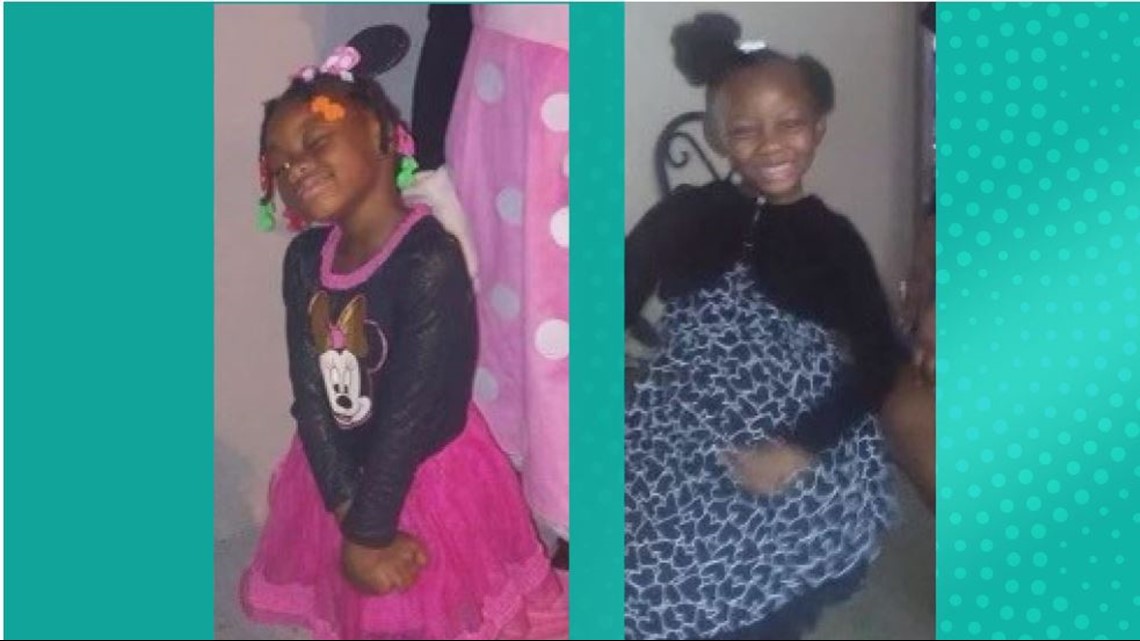 Mikayla, or "Kay-Kay" as she was known, was with her older brother Joesiah at a neighbor's birthday party last summer in Akron when gunmen emerged from a wooded area. Kids and adults alike took cover that August night as gunfire rained down and chaos ensued.
"There were bullets everywhere," Risper said.
One of those bullets found Kay-Kay, who was hiding with other children under a table.
"I got that call at work and tried to get there as fast as I could," Risper remembered. "She was already being rushed to the hospital."
Kay-Kay never smiled again. Instead, she became a poster child for the violence that engulfs the city. Summer marchers shouted her name. Cries for justice followed.
But she was not alone; she was one of six children in Akron killed in by gunfire in 2020.
"It was devastating," Risper said. "I don't even like to talk or even think about it, because it makes me so sad."
Overall, the city of Akron reported 50 homicides last year, a 52% increase from 2019. Police statistics show gun-related crimes are up even more--78%. This comes even as police seized over 940 guns.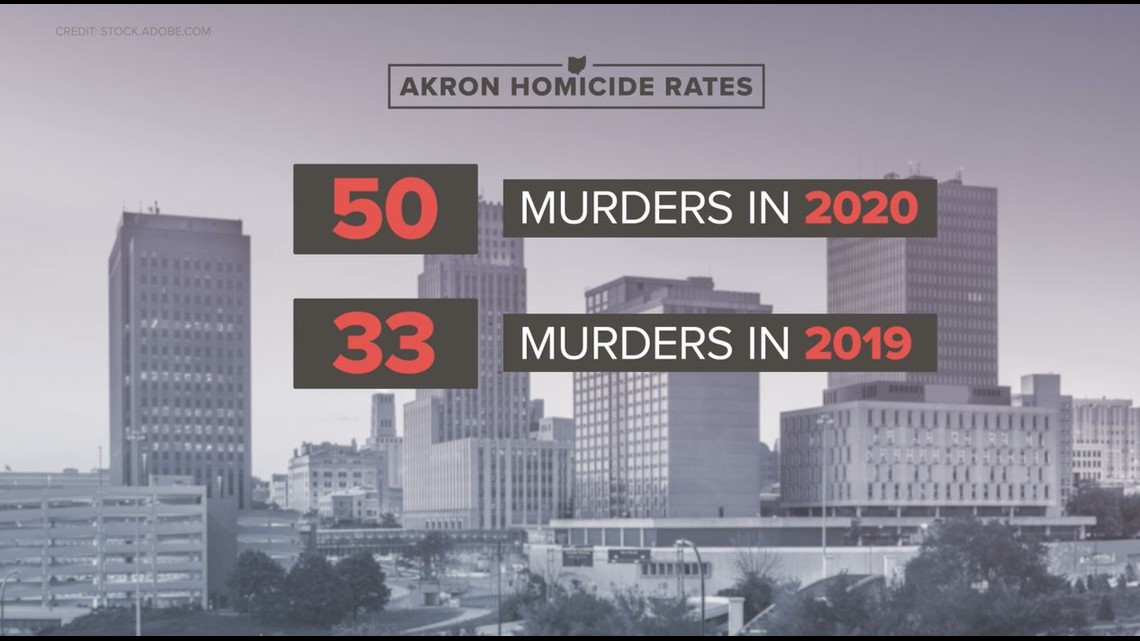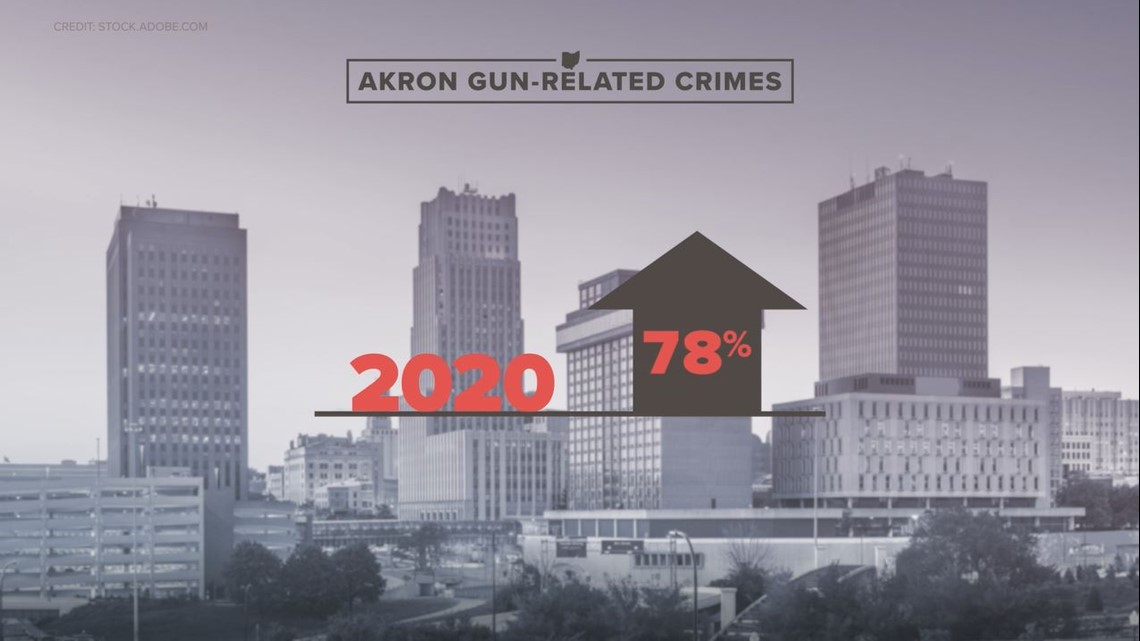 Unlike the less-than-50% success rate in Cleveland, Akron police solved 34 of those homicides. However, Kay-Kay's killer remains free, a fact that troubles her mother.
"It's why we do these marches, say 'Justice for Kay-Kay'…and keep this stuff going, because it needs to stop," Risper said. "These kids are losing their lives... [Witnesses to the shooting] don't want to speak up. People seen what happened up there. Nobody wants to say anything. I guess they call it snitching or whatever."
Experts blame the rise in violence on the effects of COVID-19, primarily unemployment and crippling police budgets. It's why Quishelle Shelton visits an Akron-area shooting range, and she's not alone, representing one of more than 300 mothers being trained by a local pastor to legally carry a gun.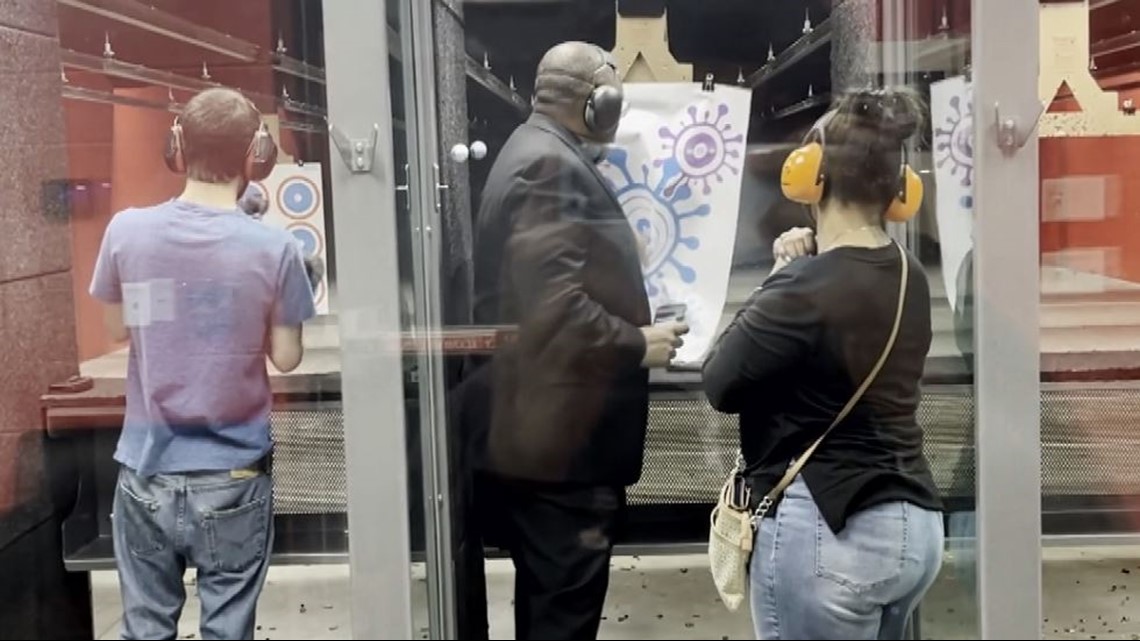 "I feel a lot safer, honestly," Shelton, a single mother of three teenaged daughters, said. "The need to protect is what I do every single day. I protect and survive every day by keeping them out of the streets and out of the violence."
The gun training program is the idea of Rev. Roderick Pounds of the Second Baptist Church. As crime rose over the summer, he helped 386 mothers obtain their concealed carry license. He recognizes the irony in arming women with guns amid all the gun violence, but also said his work reflects the reality of life in the Black community.
"You have more gun violence in the black community but less training in the black community," Pounds said. "That's why I made an effort as a pastor, in spite of the criticism."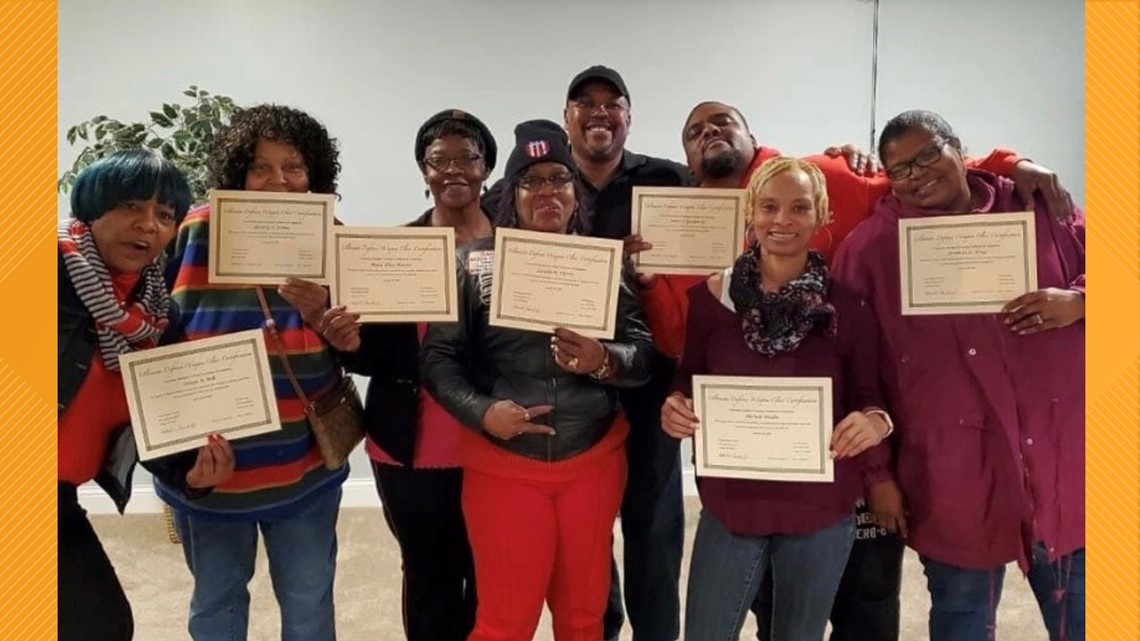 The reverend has seen the toll gun violence has taken on Akron. He's counseled mothers like Kay-Kay's, and doesn't want another mother to endure the loss.
It's the memory of Kay-Kay, Pounds says, that has seemingly changed the city.
"Kay-Kay has touched our entire community," he said. "It has just gripped our community. It spoke to us in a local way like George Floyd spoke on a national perspective... Kay-Kay is our George Floyd. Kay-Kay epitomizes why we're here."