CLEVELAND — Nearly 800 Ohioans have sent complaints to the attorney general about price gouging during the Coronavirus outbreak.
So why hasn't the state busted more price gougers? As 3News investigator Rachel Polansky explains, it's because Ohio's current gouging laws are ineffective.
From $11 eggs to $24 toilet paper, 3News has heard from dozens of viewers who say they've experienced price gouging over the last month.

"My daughter wears 3M 9211 face masks at her work and I normally buy a box of 10 for around $20. When I went online to buy them again, they were marked $274 for a box of ten," said Linda Vasiloff, of Avon.
"The item I wanted to purchase, when I asked how much it was, they gave me double the price than what was on the item," said one Clevelander.
These folks are not alone.
Ohio Attorney General Dave Yost says that since March 1st, his office has received 798 price gouging complaints.
"It's unconscionable, it's excessive and what they're doing - that's not free markets - they're artificially exploiting the shortage," said Ohio Attorney General Dave Yost.
On Tuesday, Yost said he was suing a Chagrin Falls man for allegedly gouging N95 masks, selling 10-packs for $360 dollars on eBay.
"I'm a free market guy. But a free market is not a free for all," said Yost.

The reason Yost says he pursued this specific case is because the extreme markup, as well as the quantity of masks being sold, made it a violation under Ohio's Consumer Sales Practices Act. The problem with the Consumer Sales Practices Act, Yost admits, is it's tough to enforce.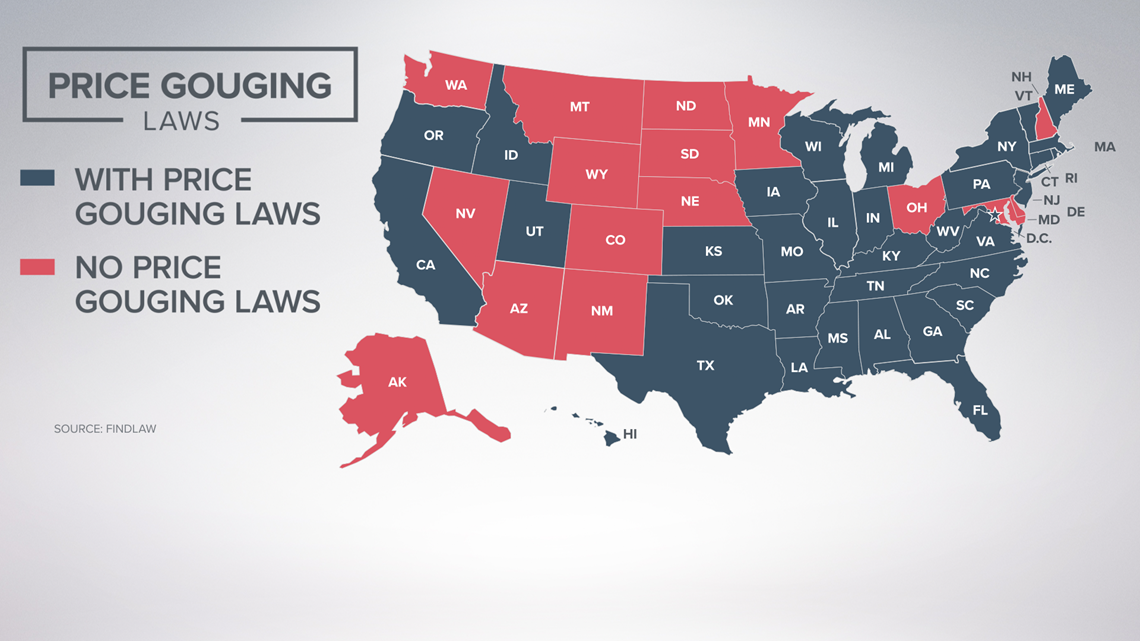 That's why he teamed up with State Sens. Steve Wilson (R-Maineville) and Nathan Manning (R-North Ridgeville). Last Friday, they introduced legislation that targets panic buying and price gouging during a declared disaster or emergency.
The legislation would limit the number of items a person can buy, during an emergency. It would also give the AG's Office more authority to investigate excessive price increases, after an emergency is declared.
If you see price gouging, report it to AG's Office at www.OhioProtects.org or call them at (800) 282-0515. You can also report it to Rachel at Rpolansky@wkyc.com.