OBERLIN, Ohio — Allyn Gibson was determined to rewrite his own obituary.
The newly ordained tag repulsed him, especially looking back at what he helped build inside his family's bakery during his 90 years.
"Anytime the Gibson name came up, to be called a racist? That really scares me," he said last week outside the family's Oberlin store.
The brace around his neck is a battle scar, a daily reminder of the fight he and his family took on starting in November 2016 outside Gibson's Bakery.
By now, the story has been told and retold. But much of what the Gibsons endured – the taunts, threats and vandalism, has been overshadowed by the $44 million verdict the family won in its defamation lawsuit against Oberlin College.
This was a town divided, a family targeted, unjustly in their eyes.
"I did this because it was more than just us, more than just our family and business," said Allyn's son, co-owner David Gibson. "This was about the community.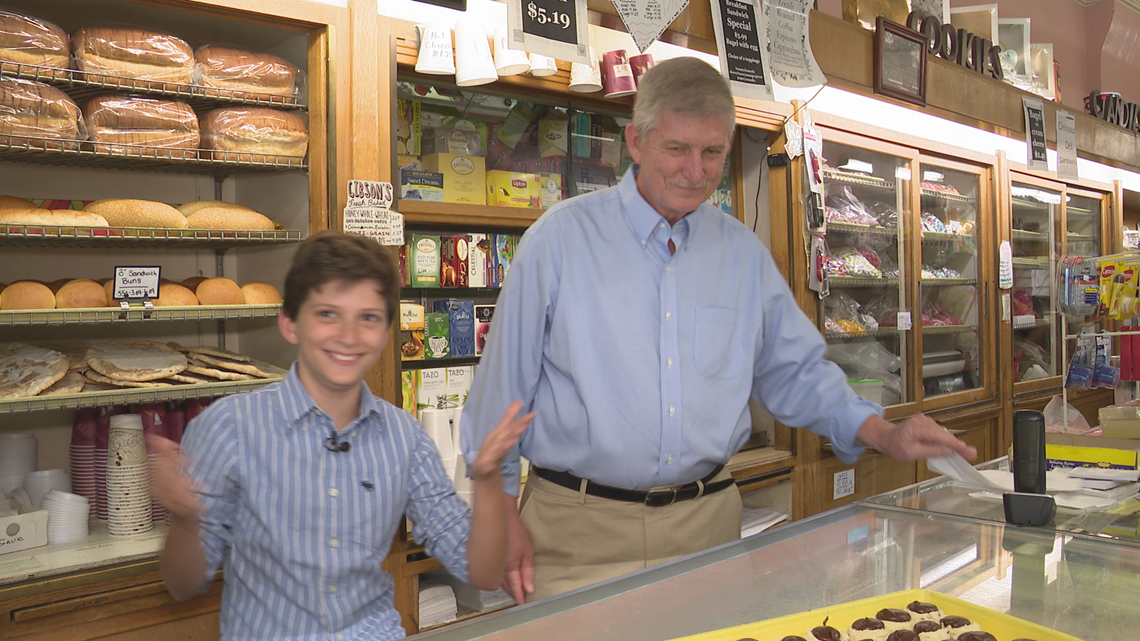 "It took us generations to build this business and in a couple of days, it was destroyed. People need to be aware that it really matters when you come at folks and you put up a false narrative and you destroy a family with words.
"Words make a difference. We have to stop this. We have to stop this throughout the nation."
A day after Donald Trump's election, an Oberlin student, who happened to be black, was caught shoplifting by a younger Gibson. The two tangled outside the store over the bottle of wine. Two other students, also black, joined the fray.
The three students were eventually arrested and later convicted. They conceded race played no part in their crime.
But that didn't stop the wave of protests that followed, all targeting the Gibsons.
Dozens of Oberlin students descended on West College Street, some carrying signs, some chanting insults, claiming the Gibsons engaged in racial profiling. It was a dark day for Gibson's Bakery, perhaps its darkest since its first sale in 1885.
At one point, Allyn Gibson said he approached a young college-age protester. He wanted to know why she was there. He wanted to tell her his side, defend his family name.
"After talking it was clear to me. I said, `You don't know what you're protesting? Not really, she said.'"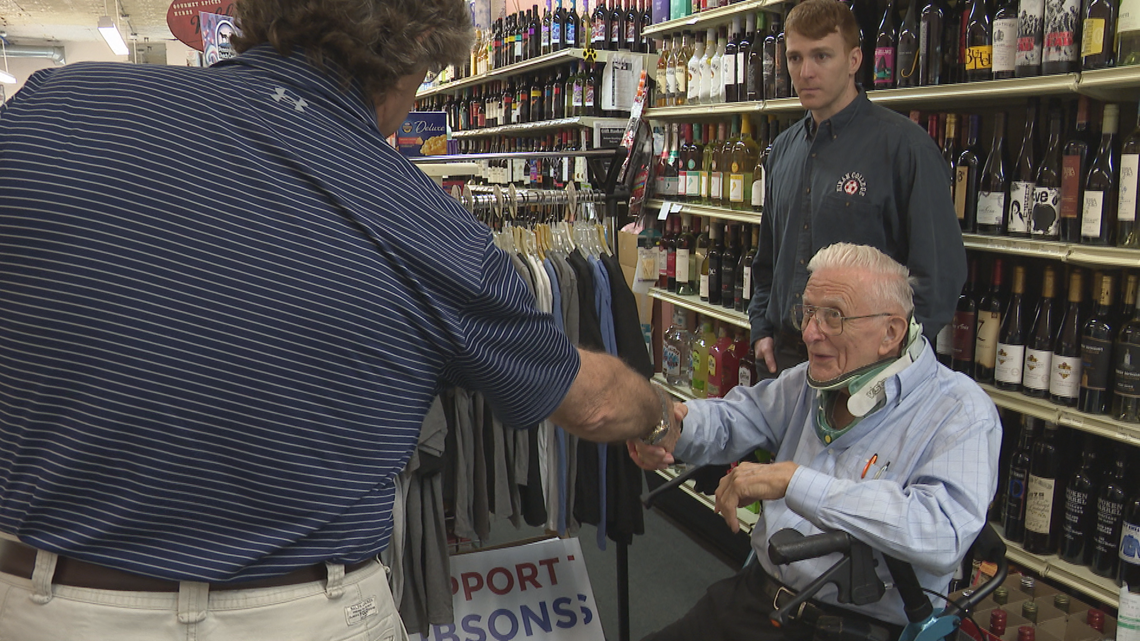 Inside the store, Trey James, a Gibson's employee for six years, looked through the large window in amazement, surprised by the angry protests. As a black man, James has first-hand knowledge of the Gibsons and their attitude toward race.
"My first impression was disbelief. I couldn't believe the kids were jumping to that conclusion over what had happened," James said. "Anybody who's from here knows them and knows racism isn't something the family is known for all the 100-plus years they've been in Oberlin."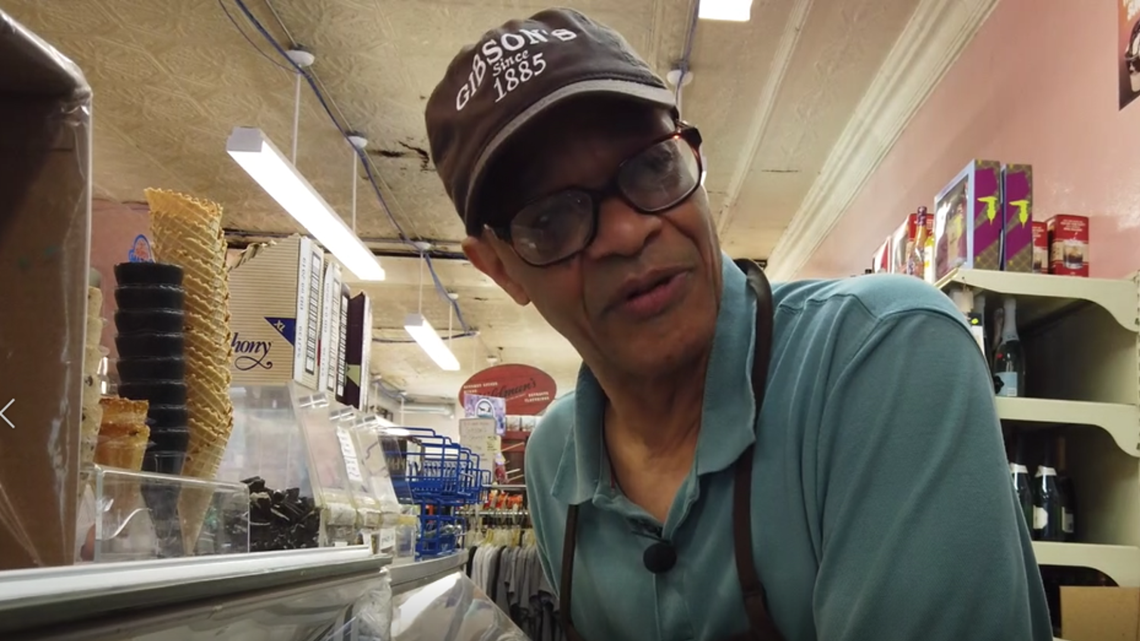 The protests lingered. It wasn't a one-day deal. Employees had their car tires slashed. They were followed and taunted.
And one night, over a year later, a mysterious car pulled up outside Allyn Gibson's home. It was about 1 a.m. He went out to check and perhaps confront the visitor. He thought better of it.
But as he walked away, he tripped and fell, badly injuring his neck.
"I'm not recovered by any means, but I'm working on it," Allyn Gibson said, sitting outside the family business.
Meanwhile, the protests continued. Fliers were passed out. Boycotts were promised.
Then, Oberlin College's vice president and dean of students, Meredith Raimondo, joined in. To the Gibsons, the dean's support of the protest added credence to the false allegations of racism.
The college as a whole followed, severing ties and cutting its purchases after over a century of doing business with the Gibsons. Other loyal customers shied away.
No one remembers, the family said, that the Gibsons served African-Americans during the Jim Crow era, a time when other businesses turned them away because of their skin color.
"My grandfather told me as a young child we all, black or white, can eat in our restaurant," said David Gibson, 64. "Everybody was allowed to come into our store. And everybody was treated fairly and equally. Our entire lives, going back generations, as a family, we stood up for the rights of all individuals."
As the boycott lingered, David Gibson said he was forced to cut his staff. Family members worked for free. Money was tight. The family business was in jeopardy. Their responses to the allegations were not being heard.
While many in Oberlin supported Gibsons, some even putting signs in their front yard, it wasn't enough.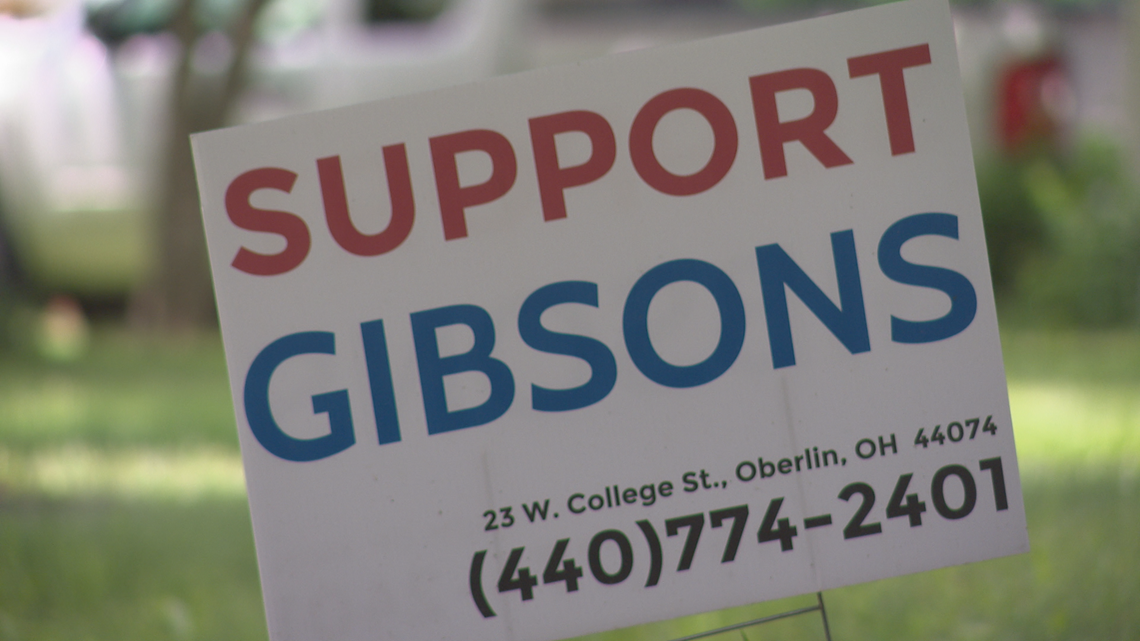 The family had to do something to change Allyn Gibson's obituary.
"My father looked at me during this," David Gibson recalled. "…And he said after a lifetime of us working to treat everybody equal and doing our very best to make sure everyone was treated with respect, you know, I'm going to go to my grave and they're going to call me a racist.
"And I told him, I said, I'm not going to let that happen."
Earlier this month, a Lorain County jury changed the narrative. After a six-week trial, and amid denials or cries of Freedom of Speech from Oberlin scholars, the verdict came in loud and clear. And it reverberates across the country weeks later.
It is unclear if Oberlin will appeal the verdict or negotiate a settlement. The school continues to deny any wrongdoing.
"We're just a family that gets up everyday and we come to work, take care of our business, our family, and we do our best to service our community anyway we can," David Gibson said.
"The jury, I felt, sent a clear message that this will not happen to anyone else," David Gibson said. "When we die, we have our reputation and this is what is important to me and our family. And I think that is the way it is for millions of others throughout this country.
"That's what we have. That's what we live for."