CLEVELAND — They say preparation is the key to success, so why are two Ohio agencies searching for seasonal plow drivers now, amid a snowstorm?
"We always hire seasonal employees," said Matt Bruning with the Ohio Department of Transportation (ODOT).
Bruning says ODOT has filled 138 of its 147 seasonal openings in Northeast Ohio, adding that it's "typical" to hire seasonal workers this time of year.
"It's typical. You constantly have people coming and going so we're always looking for folks to fill those positions," said Bruning. "It's a competitive market so we're one of many places looking for CDL drivers."
The city of Cleveland is also hiring seasonal plow drivers.
A Cleveland spokesperson tells 3News Investigates that "they post these positions every year," adding that they weren't posted "because of the storm."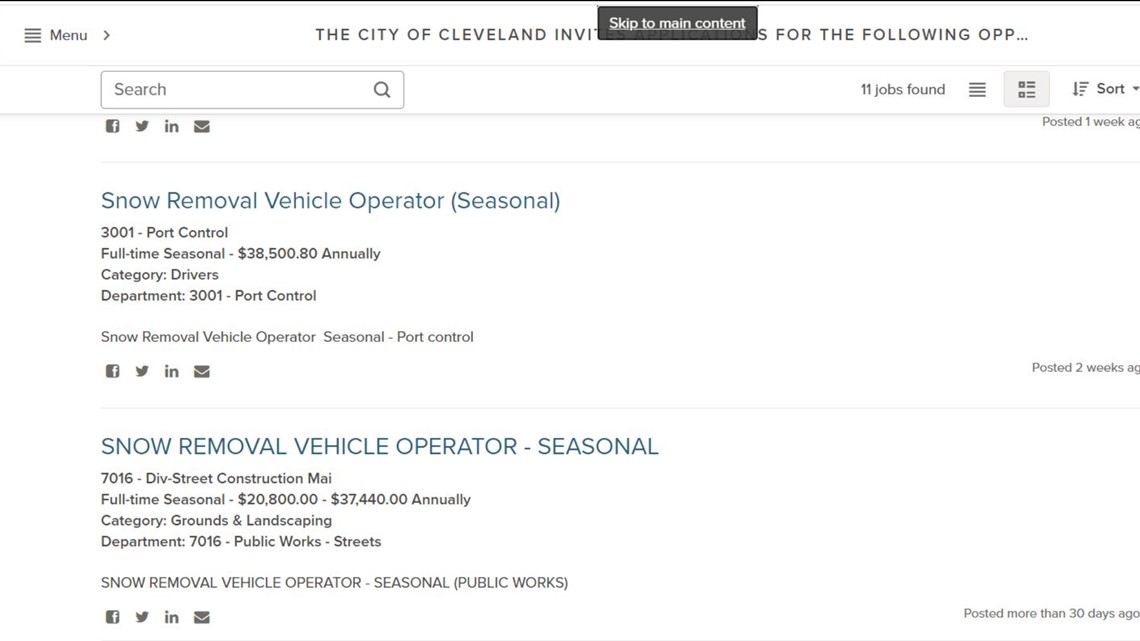 As far as the plow drivers day to day operations, it doesn't change much because they typically operate solo.
Where the seasonal employees will come into the picture is if and when other drivers begin calling out sick.
"This year, it's gonna be a lot less of a threshold. It's more 'I have a bad cough or a headache and I don't feel well,' and we don't want that employee to come in because we don't want a chance they could spread something to the rest of the garage," said Bruning. "We're just trying to be extra cautious this year."
So, did these open positions affect the response on this year's first snowfall?
While some residents may think otherwise, ODOT and Cleveland said that manpower wasn't an issue.
More winter storm coverage: