CLEVELAND — As COVID-19 vaccine development moves along, so too does the talk of people opposed to vaccines.
But as 3News investigator Rachel Polansky uncovered, this debate is nothing new in Ohio schools, where a growing number of parents can and are opting their children out of mandatory vaccines.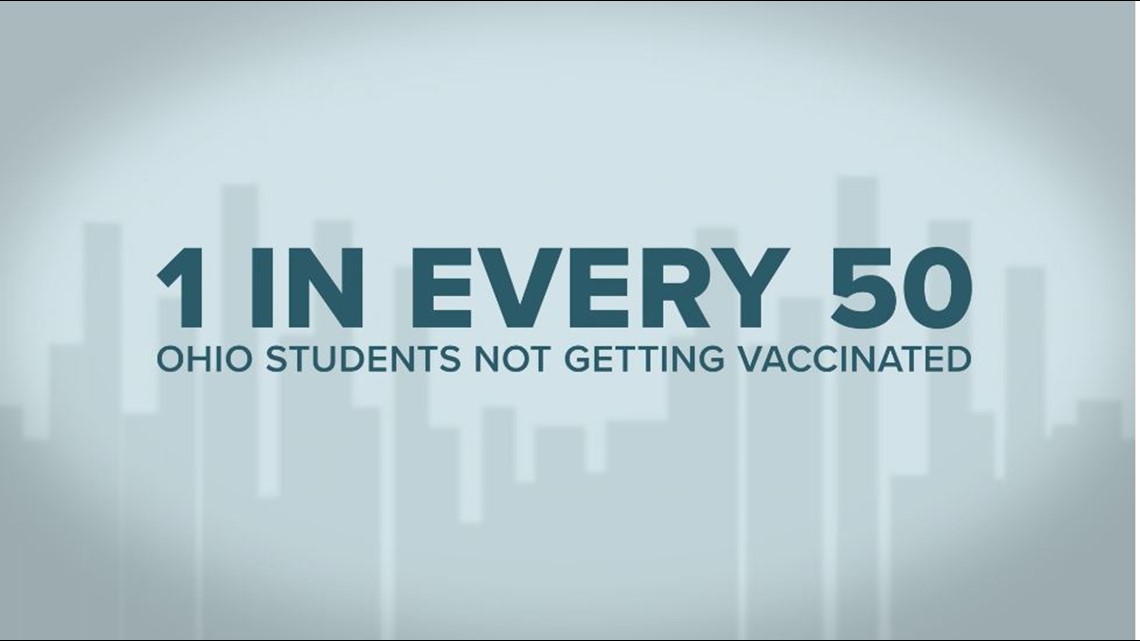 Herd Immunity:
To understand the vaccine debate, you have to understand herd immunity.
"Herd immunity is this concept that when enough people are immune to an illness, even if someone from the outside exposes that community to the illness, it's very unlikely the illness will take a root in the community because there aren't enough susceptible individuals to get sick," said Dr. Amy Edwards, an infectious disease expert at University Hospitals.
But in order to reach herd immunity, you need a certain percentage of a population to be vaccinated.
For example, herd immunity against measles requires 95% of a population to be vaccinated.
"The problem is, if the number of vaccinated individuals go down, you don't have that herd immunity and you can start to have outbreaks of an illness. So, it requires everyone or almost everyone to get vaccinated to protect everybody," said Dr. Edwards.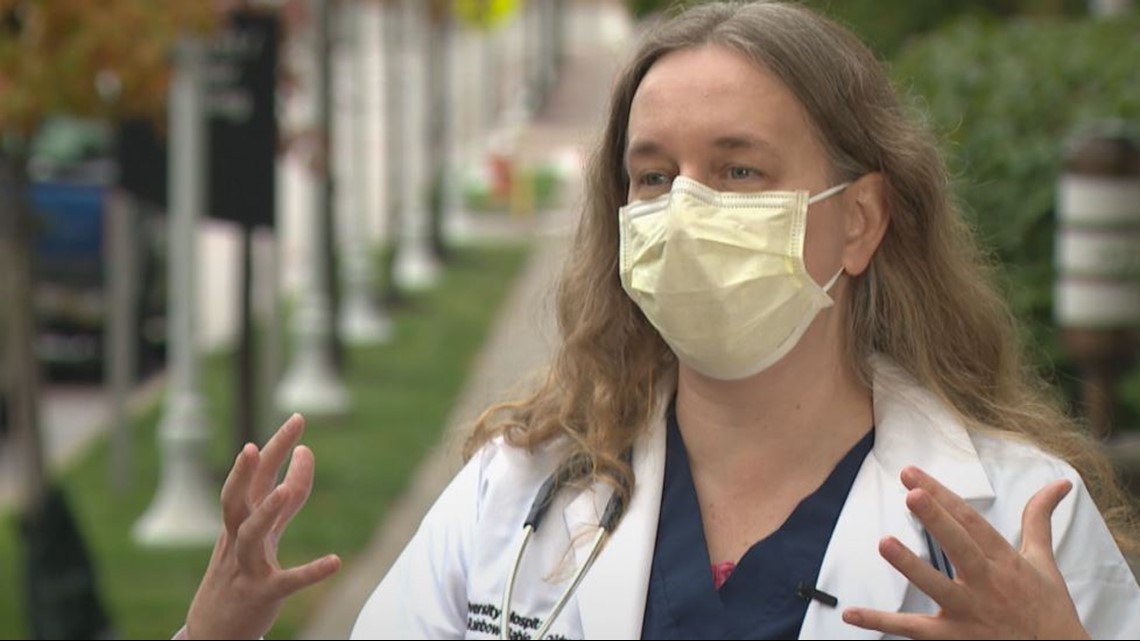 Anti-Vaccine Movement:
That's where the "Anti-Vaccine Movement" comes into the picture.
It goes all the way back to a now-debunked study from 1998 that falsely linked the MMR vaccine to autism. Since then, disinformation about vaccines has been spreading across the internet like wildfire.
"The rates of anti-vaccine are absolutely on the rise fueled mostly by social media, and the internet. A lot of these people, they believe the internet instead of established medical science," said Dr. Edwards.
"My hesitancy honestly just comes from reading and researching," said Vanessa Schafer, a Parma parent.
Vanessa Schafer joins a growing number of Ohio parents who choose not to vaccinate their kids but hold on.
You might be asking… Doesn't Ohio law require students be vaccinated before they go to school? Yes and no. Ohio children can be exempted for two reasons:
Medical reasons
Reasons of conscience, such as religious or other beliefs
"I chose the religious exemption because it is available to me," said Schafer.
When Polansky asked Schafer to explain, she said "a personal belief can be a religious belief."
Anti-vaccine parents often justify their choices by saying their unvaccinated children pose no risk to the rest of their classmates because they've all had their vaccines.
That's where Dr. Edwards says they're wrong.
"Not everyone can be vaccinated. There are some people who have genuine medical reasons, that don't allow them to get vaccinated. Some have immune systems so poor, even with the vaccine, they're not protected. So it requires all of us, who can get vaccinated, to get vaccinated to protect the vulnerable among us," said Dr. Edwards.
Unvaccinated children put immunocompromised at risk:
The vulnerable among us include 10-year-old Liam Waldron from Mentor. When Liam had cancer, his doctors said he couldn't receive live vaccines like MMR or the flu shot.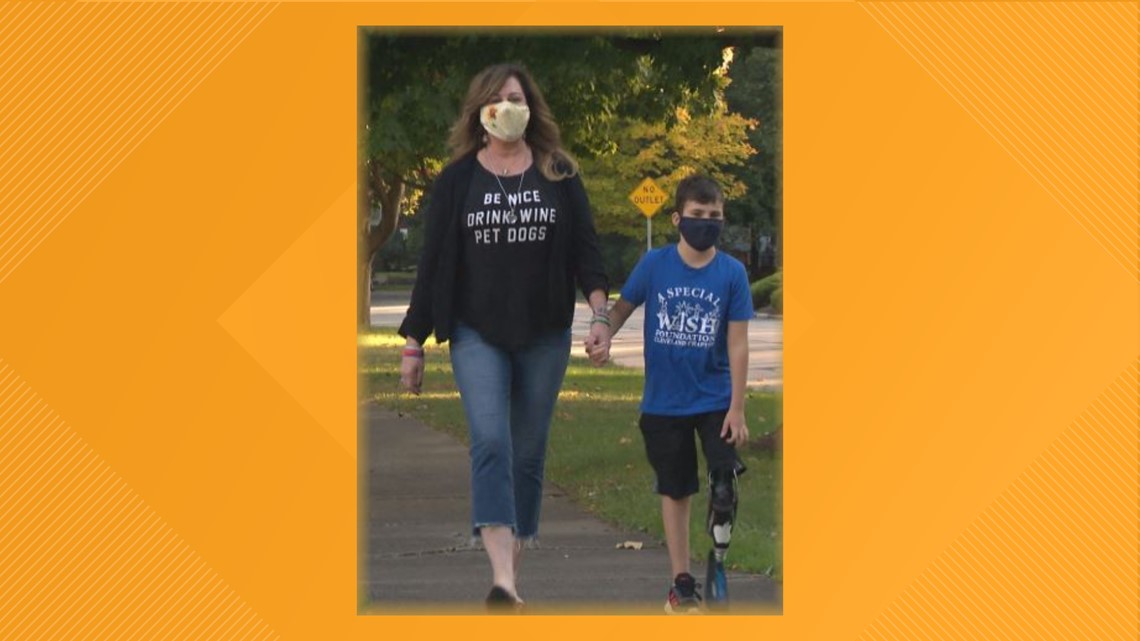 "When Liam was going through chemo, if he would've got a common cold, much less the flu or the measles, it could've killed him," said Liam's mom, Wendy Waldron.
Wendy says parents who choose not to vaccinate their kids for personal or religious beliefs put medically fragile kids like Liam at greater risk.
"It's as scary as it can get to know that something very simple can take your child down, in addition to what they're already facing," said Waldron.
3News Investigation:
While this discussion is at the forefront right now because of the COVID-19 vaccine, 3News Investigates uncovered parents not vaccinating their kids has been an issue long before the pandemic.
We pulled the records and we found in the 2008-2009 school year, 2,900 Ohio children were exempted from vaccines for religious or personal beliefs.
Ten years later, in the 2018-2019 school year, that number jumped to 9,800 children, a 235 percent increase. Or, 1 in every 50 Ohio children not getting vaccinated.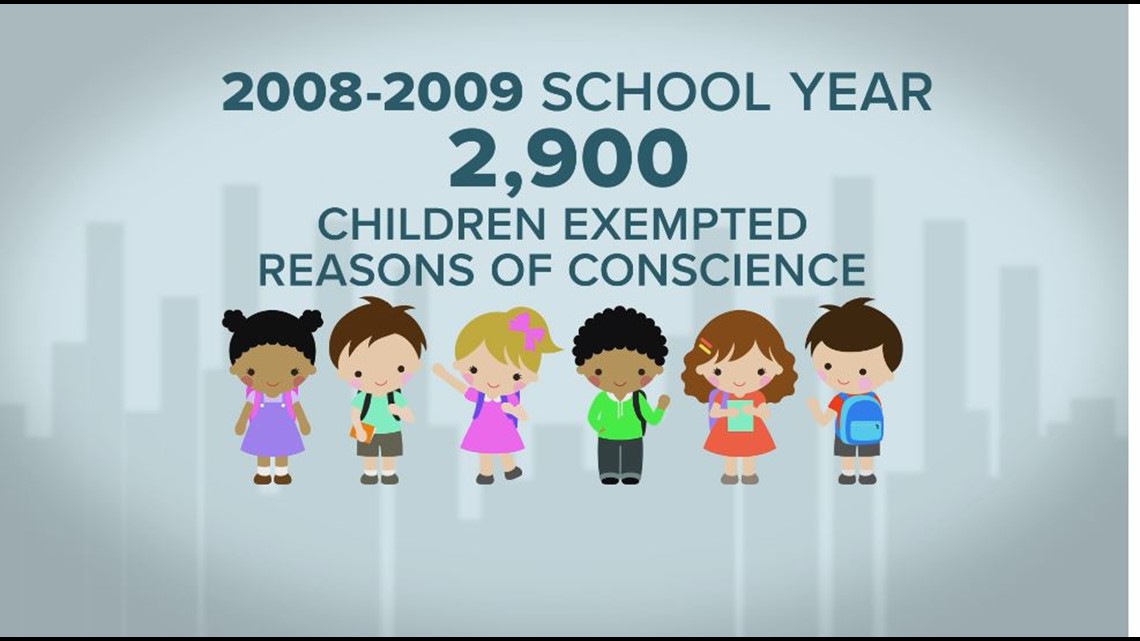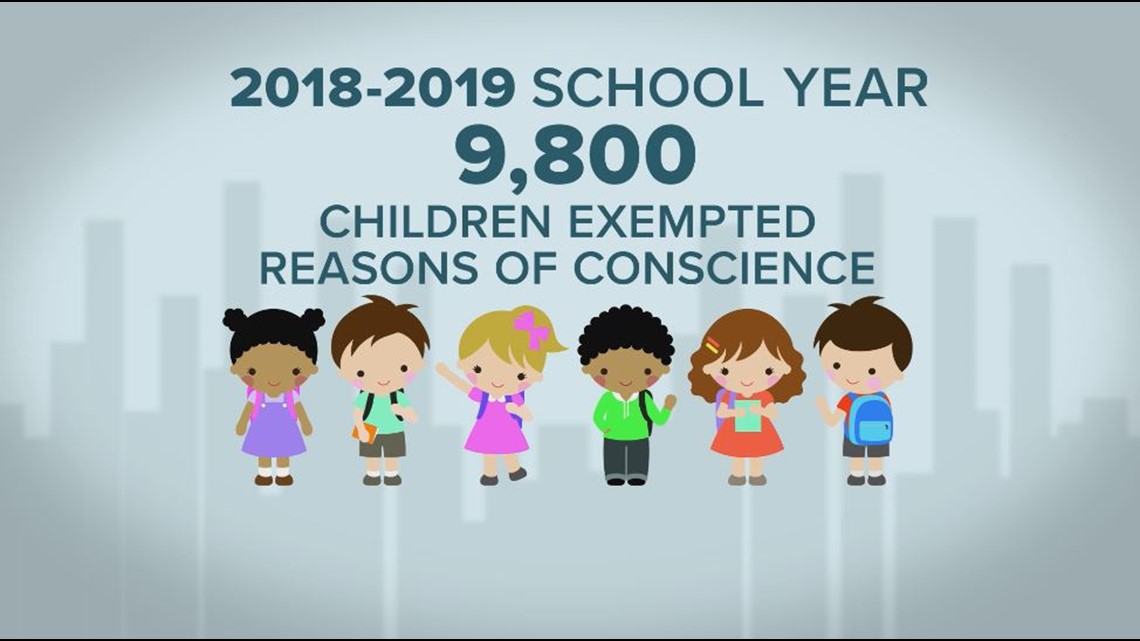 Dr. Edwards explains why this data is so alarming.
"Here in the United States, we're gonna fall behind other countries if we're not gonna rely on our own experts. And, we're gonna start to see an emergence of diseases that kids in America have no right catching. There should not be a child in the U.S. that gets the measles. Yet in 2019, there was a measles outbreak. That's not okay. This is America. No child should have the measles in this country," said Dr. Edwards
Both the CDC and the World Health Organization say that vaccines prevent millions of deaths every year and could prevent millions more if we could improve vaccination rates.
"Everyone has their own right to make decisions for their own children, but I want them to understand that their decisions directly affect anyone that they come in contact with," said Waldron.
More from Rachel Polansky: