MAYFIELD HEIGHTS, Ohio — Our 3News series called "Clearing the Air" uncovered the rapid rise of vaping in schools.
As the numbers continue to rise, Northeast Ohio school districts are finding creative ways to tackle the problem.
"THC oil is much harder to detect. There is little smoke if any, and little odor," said Ptl. Stuart Galicz, School Resource Officer at Mayfield Village Police.
Galicz says traditional smoking use is down, but the use of smokeless technology is up.
And teens aren't just inhaling nicotine – some are also filling their Juul pods with THC oil.
"Speaking with the other SRO's in the other schools, we're all finding the same thing. It's the THC devices and the nicotine devices," Galicz said.
It's something our 3News statewide survey of schools also concluded – with vaping incidents climbing from 773 to 6,400 over a three-year period.

But now, Mayfield City Schools are using their heads – and their noses – to tackle the growing problem by enlisting the help of K-9 Leo and his handler, Officer Chris Cross from Mayfield Village Police to run unannounced sweeps twice per month.

"Mostly, he's finding the THC, Juuls, and the cartridges that go in," Cross said.
K-9 Leo is trained to detect marijuana, meth, heroin, cocaine and ecstasy.
He's a passive-response dog so when he smells one of those substances, he'll sit a certain way.
"And when he alerts to it, we call out the number and then administrative staff comes and searches the lockers -- the one he alerted to and the ones on either side of it," Cross said.
K-9 Leo has sniffed out five THC vaping devices at Mayfield High the first half of this school year. Galicz says K-9 Leo isn't meant to scare kids – he's meant to keep them honest.
"The kids know the dogs can come in at any time. They see him all the time for security detail so they know the K-9 is always available," Galicz said.
"Do you think he serves as a good deterrent?" 3News Investigator Rachel Polansky asked Galicz.
"I do. I definitely do," Galicz said.
Besides drug-sniffing dogs, four others local school districts – Buckeye Local in Ashtabula County, Revere Local in Summit County, Stow-Munroe Falls City in Summit County and Mentor Public Schools in Lorain County – have installed vape detectors to fight e-cigarette use.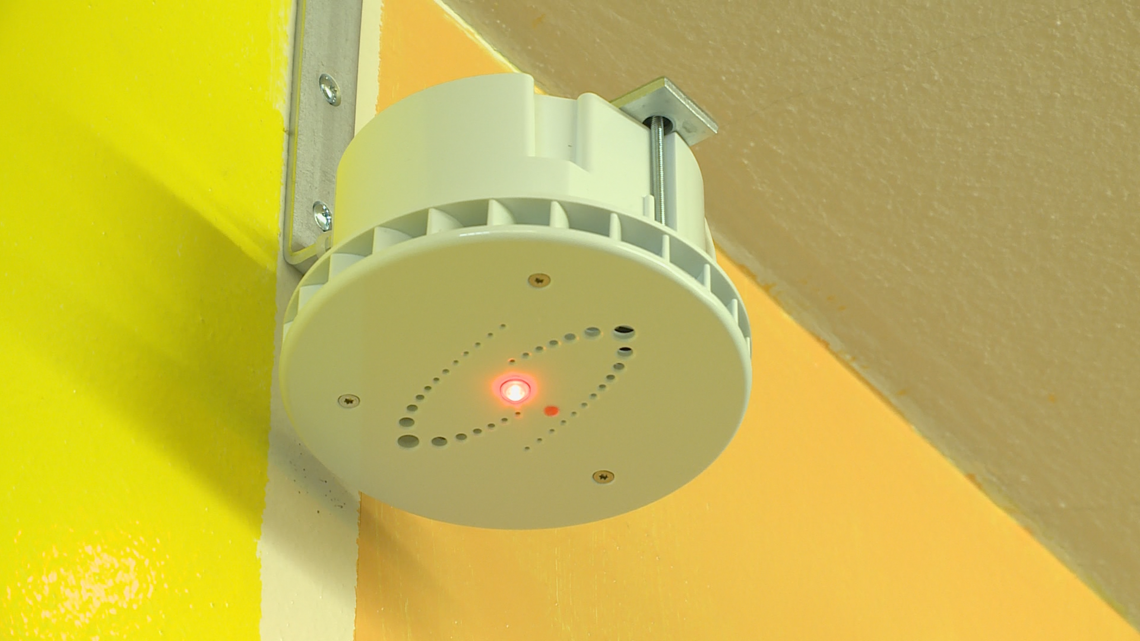 Watch 3News Investigates "Clearing The Air" series: