COLUMBUS, Ohio — Nearly 200 long-term care facilities in Ohio that were hit with fines for inadequate infection control during the COVID-19 pandemic also got federal incentive payments worth millions of dollars, a 10 Investigates' review of federal data uncovered.
Of the 247 long-term care facilities in Ohio that received civil monetary penalties for infection control issues, 195 of them also received incentive payments. The bonus payments were part of a $2.1 billion portion of CARES Act funding meant to help nursing homes and other long-term care providers to improve infection control response.
Ironically, the facilities did not have to apply for the funding and past infection control violations did not prevent facilities from receiving incentive bonus payments for months when their COVID-19 infections improved.
But critics of the funding say it fails to hold the facilities accountable for their missteps.
"If you take a deep breath and smell the smell of bodies piling up in those other waves of (COVID) outbreaks, it's like the feds just neglected all of that and had the blinders on at what was going good at a good period," said Brian Lee, a former nursing home regulator who now runs the patient advocacy non-profit, Families for Better Care.
Lee says the funding also falls short of recognizing the cost vulnerable residents paid during the COVID-19 pandemic.
More than 7,500 of the 19,980 COVID-19 deaths in Ohio have been tied to long-term care facilities.
10 Investigates found in 80 percent of the Ohio facilities that received both fines and the incentives monies – the bonus payments from the federal government offset the cost associated with the fines.
Even without the incentive payments, facilities can receive discounts from civil monetary penalties if they agree not to appeal the fines, according to Pete Van Runkle with the Ohio Health Care Association, which represents 1,100 long-term care providers in Ohio.
All told, Ohio long-term care facilities were assessed more than $11 in civil monetary penalties during 2020.
Compare that to $20 million in incentive payments, which were part of a $2.1 billion chunk of CARES Act funding set aside for nursing homes.
To uncover this, 10 Investigates compared two separate data sets: civil monetary penalties assessed by the Centers for Medicare and Medicaid Services assessed against these facilities for infection control and compared that to a separate data set compiled by the Centers for Disease Control and Prevention of monies administered by the Health Resources and Services Administration.
Both CMS and HRSA are part of the U.S. Department for Health and Health Services.
"The Nursing Home Infection Control Quality Incentive Program created last year was intended to provide resources to providers to enhance their infection control activities," an HRSA spokesman said in an email to 10 Investigates. "They must also comply with strict standards regarding how they utilize the resources they receive to protect their residents and staff against COVID-19."
The spokeswoman also wrote:
"Eligible nursing homes must meet two criteria in order to receive payment.
A facility must demonstrate a rate of COVID-19 infections that is below the rate of infection in the county in which they are located.
Facilities must also have a COVID-19 death rate that falls below a nationally established performance threshold for mortality among nursing home residents infected with COVID-19. Facilities that had a mortality rate at or above 10% in a given performance period were considered ineligible for an incentive payment."
News of this funding does not sit well with those who may have lost loved ones in these facilities or with a nursing home watchdog who talked to 10 Investigates about the payments.
One man's outrage over outbreak
Stephen Short said his late uncle, Harry Robert Evans (who went by Bob), died in August at age 85 after contracting COVID-19 while staying at Newark Care and Rehabilitation.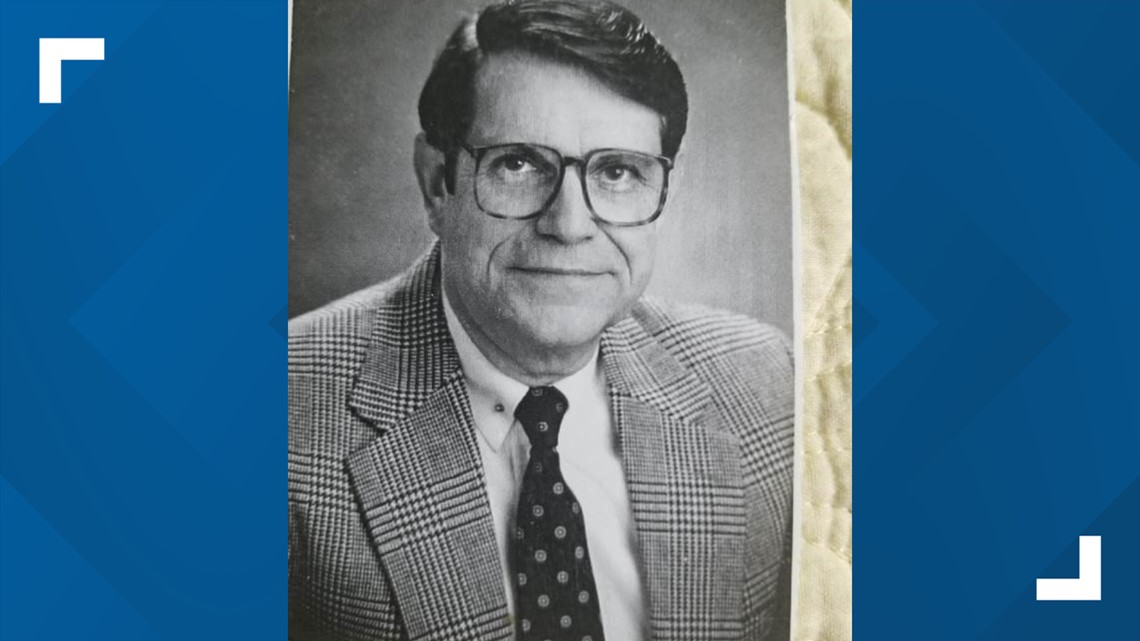 CMS infection control survey from that same month shows that the facility was cited for inadequate infection control following an incident in late June in which residents were exposed to a staff member who tested positive.
Citing CDC guidance, health inspectors wrote that "the facility failed to perform adequate contact tracing to properly identify, quarantine, and appropriately test all residents with known exposure to a staff member who had tested positive for COVID-19."
Inspectors working on behalf of CMS also wrote "…The facility's failure … likely contributed to the COVID-19 outbreak that spread throughout the facility infecting 71 residents with COVID-19 resulting in 20 deaths."
CMS assessed Newark Care and Rehabilitation with a $459,000 civil monetary penalty.
But in the months that followed, the federal government awarded the same facility another $153,000 in incentive payments when COVID cases went down.
The first incentive payment of $29,000 came in September – one month after federal health inspectors cited the facility for inadequate infection control.
Over the past week, 10 Investigates has left numerous phone messages and an email seeking comment from Newark Care and Rehab. None of those messages have been returned so far. A former administrator who was there when COVID struck the facility last year declined to interviewed and referred questions to the facility.
Newark Care and Rehab is one of 36 facilities across Ohio whose incentive payments softened the blow of infection control fines.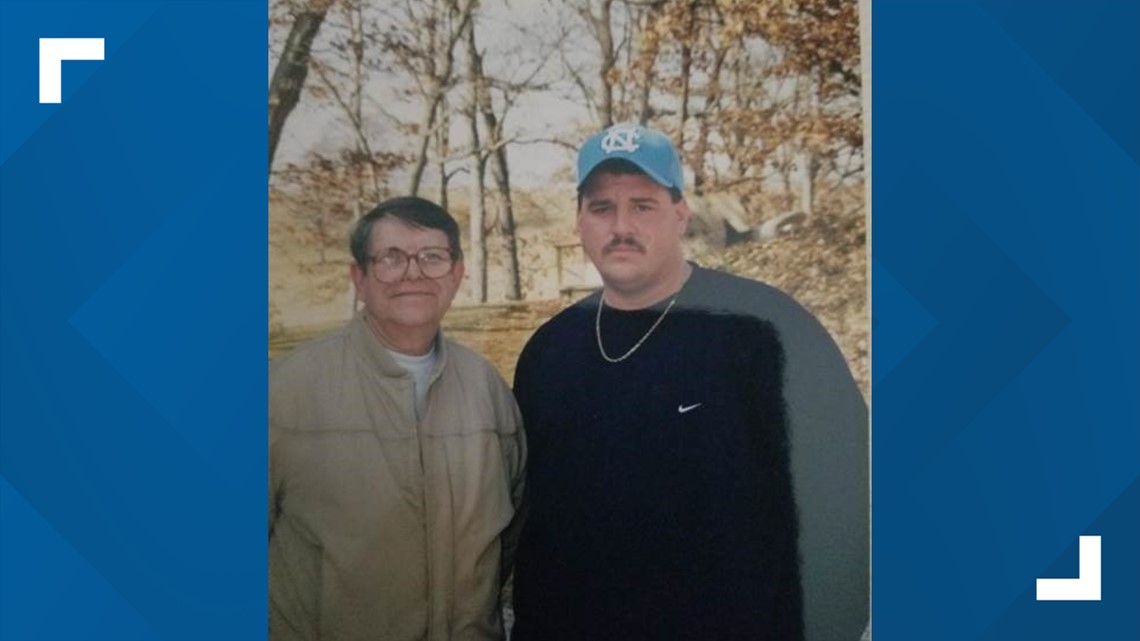 Asked for his response to news of the incentive payments, Stephen Short said: "It's unbelievable. Because how does the federal government incentivize and help somebody like that out?
"Nothing is going to bring him back but when you blatantly do things that cause people to lose their lives,
You shouldn't receive anything," Short said.
It didn't just happen at Newark Care and Rehabilitation.
Federal data shows Country Court in Mount Vernon also received more than $181,000 in incentive payments that would've potentially offset any costs associated with the $165,000 the facility received in civil monetary penalties.
The same was true for Otterbein at Gahanna which received $51,000 in incentive payments compared to approximately $49,000 in civil monetary penalties related to infection control.
Majestic Care of Columbus also got $261,000 in incentive payments compared to its $71,000 civil monetary penalty, the data shows. Officials have not returned a call seeking comment.
Officials from Country Court and Otterbein at Gahanna did each sent us separate statements, but both statements included very similar language. (We underlined the sentences with striking similarities).
Statement from Country Court:
"We do not believe that survey history and/or receipt of isolated deficiencies that may have occurred in the midst of battling an unprecedented global pandemic should be the basis for denying critical resources for any provider or nursing home resident. The Cares Act funding was allocated specifically for facilities to be able to battle COVID-19 and all of the significant unexpected and unbudgeted expenses that skyrocketed during this past year, including the significant and daily use of personal protective equipment, COVID-19 test supplies, increased staffing costs, and the need to open or create isolation units for infected residents. The CARES Act money was critical in helping to save the lives of the elderly population for in all nursing homes in this country, including ours."
Spokesman for Otterbein at Gahanna:
"The purpose of the CARES Act money funded by the government was to provide much needed resources to all nursing homes so that they would be able to access necessary equipment, supplies and personnel to battle COVID-19, an unprecedented pandemic. All of the money was used to address unexpected expenses, expenses never anticipated by any nursing home prior to this crisis. Otterbein SeniorLife stepped up very early in the pandemic and instituted a wide array of preventative measures such as proactive testing a significant increase in need and use of personal protective equipment (including N95 respirators), COVID-19 testing supplies, single use resident devices (e.g., thermometers, BP cuffs, etc.) for individuals in quarantine and isolation, disposable utensils/dining supplies, increased staffing costs related to staff out sick or quarantined due to COVID-19, and the need to open/create isolation units for infected residents, just to name a few. In essence, CARES Act money was critical in helping save the lives of the elderly population cared for in all nursing homes in this country, including ours. As such, survey history and/or receipt of isolated deficiencies that may have occurred while battling this crises is unrelated and should not be the basis for denying critical resources for any provider or nursing home resident."
10 Investigates also reached out to several other facilities in the Columbus area and central Ohio. Officials from those facilities have so far not responded to requests for comment.
Find out which long-term care facilities got civil monetary penalties and incentive payments
Search tips: once you're on the CMS website, click "OK, then click "nursing homes" on the left side of the page. Then click "civil monetary penalties" on the left column. From there you can search for long-term care facilities that have been cited for a variety of reasons. Or you can use the box in the lower right hand corner to narrow your search to infection control deficiencies.
If you have something you'd like 10 Investigates to look into, please email Chief Investigative Reporter Bennett Haeberle and the 10 Investigates team at 10Investigates@10tv.com