He spent nearly a month looking desperately for his son – his body was at the coroner's office all along
Justin Smith died on June 18, but his father didn't learn that until July 12, when he got a tip about an unidentified body at the morgue.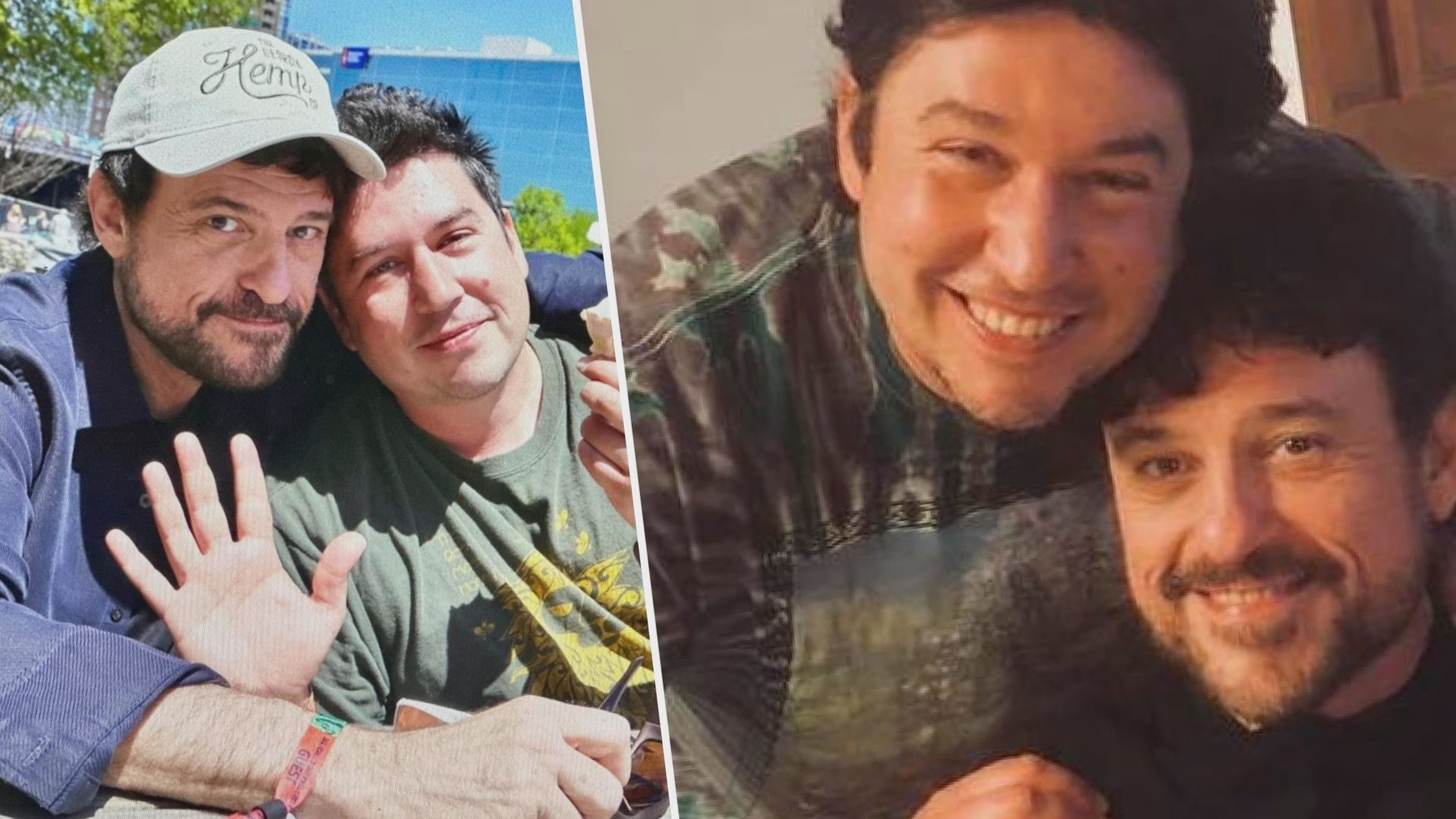 Editor's Note: Prior to this story's publication, the New Orleans Police Department said that it did not receive a request from the Orleans Parish Coroner's Office to obtain fingerprints from the body of Justin Smith.
Two days after publication, the NOPD amended its original statement. The NOPD acknowledged that the Coroner's Office had requested a fingerprint analysis. The NOPD said it took the fingerprints, but an air-conditioning issue at NOPD headquarters prevented officers from conducting the analysis for more than two weeks after the Coroner's Office request.
The story below has been updated to reflect the new information received after publication.
Who knows when Sidney Smith would have learned of his son's death, if not for an unlikely tip about an unidentified body in the Orleans Parish morgue.
The body of Justin Smith, 42, had arrived at the office of Orleans Parish Coroner Dwight McKenna by June 19, four days after Justin left the Broadmoor home he shared with his father.
For nearly a month after his son disappeared, Sidney filed missing person reports, hired a private investigator and frantically scoured Justin's usual spots in the French Quarter, where he worked for Sidney's tour business and occasionally sold his artwork.
While Justin died on June 18, Sidney did not learn that until July 12, when Justin's psychiatrist told him he'd heard that the coroner had a body that might match Justin's description.
Sidney rushed to the Coroner's Office on Earhart Boulevard with pictures of Justin.
"(A staffer) goes and comes back with the photos, and she nods her head and says 'We have him.' That just killed me," Sidney recalled.
Sidney also said he was not allowed to see Justin's body because it had decomposed, although records show it was well preserved when a Coroner's Office pathologist performed the autopsy on June 19.
One of the coroner's coolers used for storing bodies has been broken for months and still isn't fixed, though it's not clear if the cooler problem was the reason Justin's body had decomposed.
A second mishap
:
The failure to identify and preserve Justin's body is not the first mishap that has recently come to light at the city Coroner's Office, which McKenna says is struggling with staffing and funding shortages.
A Beauregard Parish couple filed a lawsuit this month after McKenna's office misidentified their son's body last year, resulting in an unnecessary search that lasted for eight months until the error was finally discovered.
For Sidney Smith, the explanation he was given for why he was left searching frantically for his son didn't add up. He said Justin's fingerprints should have been available from a previous petty theft arrest. But he was told by the coroner's chief investigator, Brian Lapeyrolerie, that fingerprinting wasn't attempted because a New Orleans Police Department machine was broken.
The NOPD said in a prepared statement on Wednesday, Aug. 23, that while an air conditioning outage prevented access to a fingerprinting system during the month of June, the Coroner's Office never requested assistance with running Justin's fingerprints.
On Friday, Aug. 25, two days after this story was published, NOPD corrected its statement and acknowledged that the Coroner's Office did request fingerprints on three unidentified bodies, including Justin's, on June 25.
Lapeyrolerie's explanation about the fingerprint issue seemed absurd, Sidney said, adding that he asked Lapeyrolerie for the name of the officer who assists with fingerprinting.
"I haven't heard anything back from Brian at all, or anyone else for that matter, about a fingerprinting machine being out of commission," Sidney said.
Errors common, coroner says
:
McKenna and Lapeyrolerie declined interview requests, and in a lengthy prepared statement, McKenna declined to specifically address any cases his office handled.
But he acknowledged identification errors are common.
He said his office typically corrects more than 20 death certificates per month based on errors in name spellings, birth dates and other details that family members notice.
"These errors and correcting them are part of our work, as we often deal with incorrect information," McKenna said.
McKenna said equipment failures outside of his control have recently made his job harder, including a morgue cooler that broke down "a couple months ago." He said a repair was requested of City Hall the day it happened, but the cooler still hasn't been fixed.
Mayor LaToya Cantrell's administration did not respond to a request for comment.
McKenna, whose office does not operate with any written policies and procedures, did not answer follow-up questions with details as to when the cooler malfunction happened, and how it has affected storage capacity in the morgue.
Keith Pinckard, vice president of the National Association of Medical Examiners, an accrediting organization, said coroner's offices should aim to "identify a body in a timely manner, using the most efficient means."
The Jefferson Parish Coroner's Office, the only accredited coroner's office in Louisiana, requires fingerprinting and DNA analysis when bodies remain unidentified for more than two weeks.
Pinckard, who said he could not discuss any particular coroner's office or case, said policies and procedures for death investigations, including identification, are required for accreditation.
McKenna said his office recovers more than 15 bodies with no form of identification in a typical month, and there "is no one, set time as to how long it might take" to confirm who they are.
"It could take a few days, weeks or months," McKenna said.
'He was right there"
:
McKenna, like Orleans Parish coroners before him, frequently points out that his office receives less funding than those in surrounding parishes. But it's not clear if more funding would have resulted in Justin being identified any sooner, or if it would have made Sidney's experience with local authorities any less excruciating.
Justin collapsed on Decatur Street and died on June 18, the day after he went missing. Justin died of a multiple drug overdose and was found without identification, records show, a scenario that's similar to the case of Benjamin Pfantz, whose parents sued McKenna after their son's body was misidentified and then cremated without their consent.
Sidney sought official help in two ways on June 16, the day after Justin went missing and two days before he died.
Sidney said he first filed a missing person report at the NOPD 8th District station in the French Quarter. He then obtained an order of protective custody from the coroner, certifying that Justin was a danger to himself or others and authorizing police to hold Justin against his will for treatment.
The protective custody order was good for 72 hours, and Sidney said he spotted Justin on Elysian Fields Avenue the day after obtaining the order. Sidney called police, but Justin fled as they approached.
That was the last time Sidney saw his son alive. Justin died the next day, while the order was still in effect. Sidney said he visited the Coroner's Office to get another protective custody order on June 20, but he was told he needed Justin's location to execute it.
Sidney later realized the missing person report hadn't been given an item number, meaning a case was never opened. The NOPD says it is investigating what happened.
Sidney filed a second missing person report on June 26, and this time was given an item number. The coroner had been holding Justin's body for more than a week at that point, but the opening of a case didn't result in an identification.
It took the psychiatrist's tip and another trip to the Coroner's Office on July 12 to finally find his son in the same building he had visited three weeks earlier, when he was told he needed to know where Justin was to get another protective custody order.
"They tell me, 'Well, I'm sorry, we cannot issue you another one until you know where he is,'" Sidney said, recalling the earlier visit. "And he was right there in their building, under their roof, in the morgue."
► Get breaking news from your neighborhood delivered directly to you by downloading the new FREE WWL-TV News app now in the IOS App Store or Google Play.