Big medical bills are a problem for many Americans.
But few services deliver a bigger surprise hit than a life-saving ride on an air ambulance.
Here in Northeast Ohio, we found dozens of court battles with one of the nation's largest private, for-profit air ambulance companies.
In some cases, patients are getting bills for more than 40-thousand dollars.
When private insurance does pay, it's often only a fraction of the cost, leaving patients on the hook for the balance.
"It was the worst headache of my life".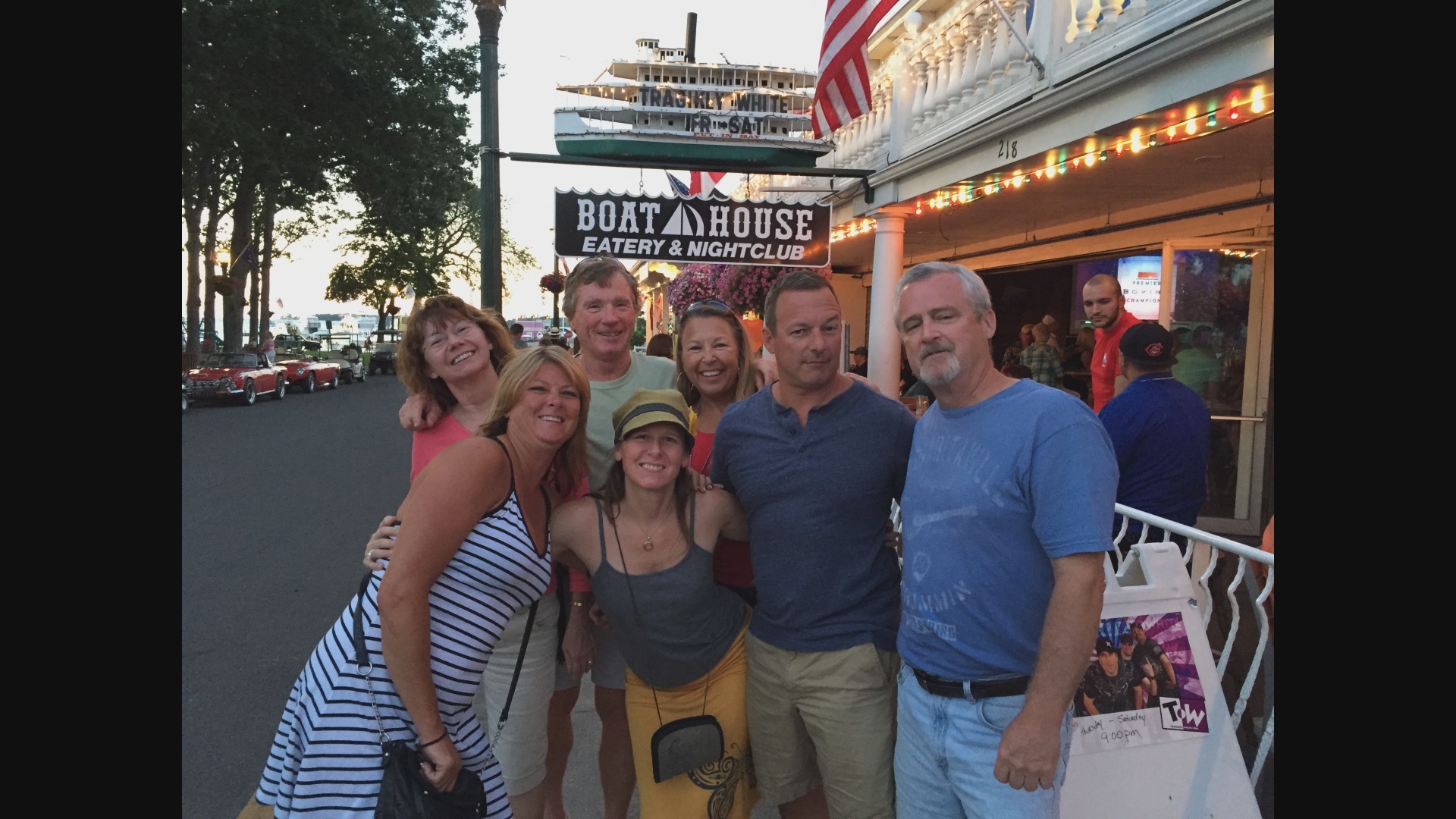 In the summer of 2015, Michael Seibert was the picture of health.
A photo taken at a family reunion in Geneva, Ohio shows a smiling Seibert, who couldn't have known was to happen less than 48 hours later.
"I was in extreme pain, sweating profusely, nausea, vomiting," Seibert recalled.
With his wife behind the wheel, it took the Mentor couple just 10 minutes to get to TriPoint Hospital in Concord.
It didn't take doctors there much longer to determine Seibert was in big trouble.
In roughly an hour's time from leaving his home in Mentor, Seibert was getting life-saving treatment at UH's Neuro-Intensive Care Unit in Cleveland.
Normally a 45-minute car ride from TriPoint to UH, the med-evac bought Seibert precious time and no doubt vastly improved his outcome.
"A subarachnoid brain hemorrhage. I found out afterward that half the people that suffer this hemorrhage don't make it to the hospital alive. Those that do, 90% suffering a permanent physical impairment. I am one of the lucky ones," Seibert said.
He did need rehabilitation and still suffers from headaches, and short-term memory loss, but Seibert knows that had he not made it so quickly to UH, his outcome would have been different.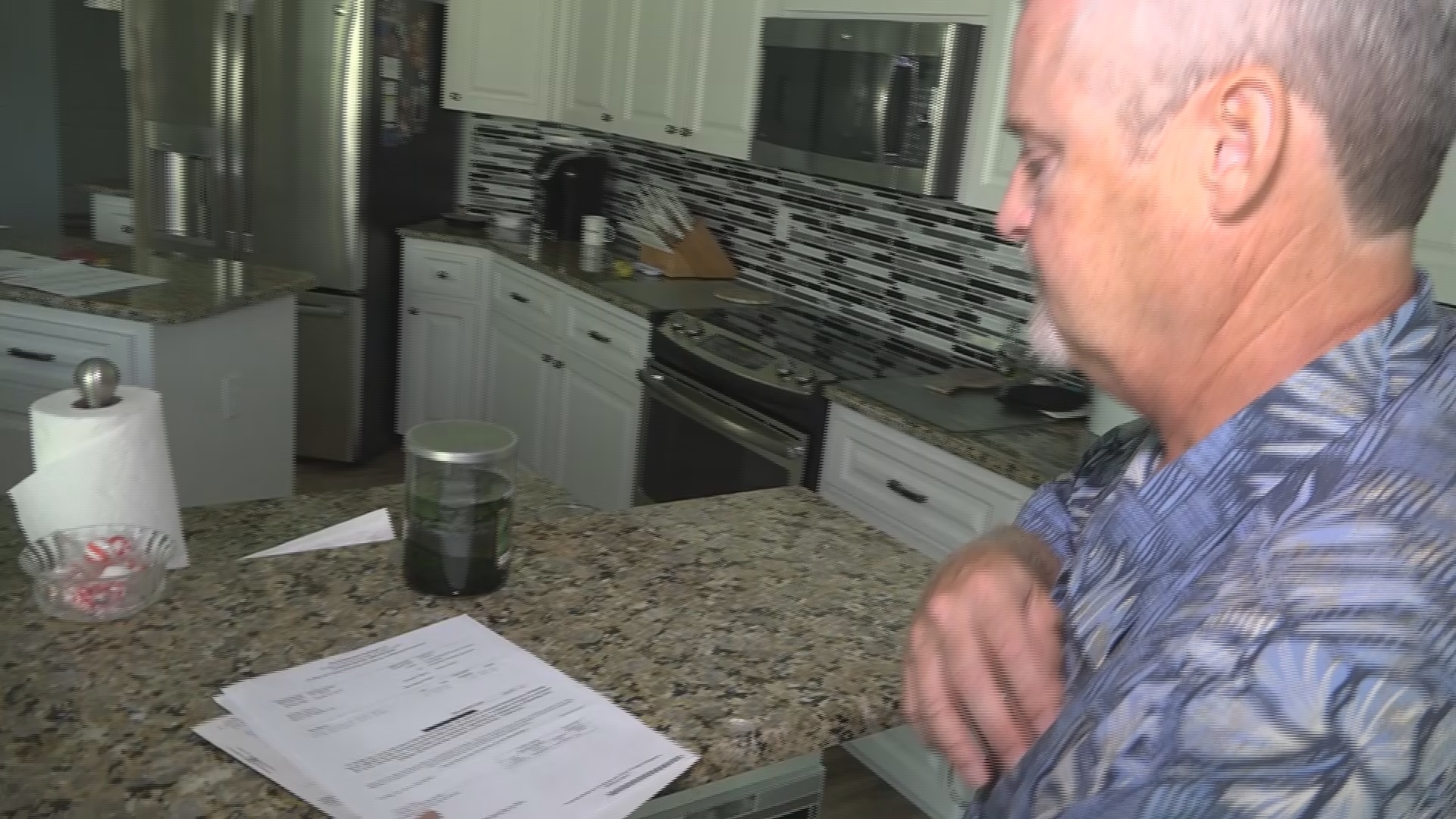 But nothing could have prepared the Seiberts for what soon came in the mail.
"My October surprise. I was well enough finally in October to go through some of the mail. A $43,000 bill for a helicopter ride."
The helicopter that transported Seibert, is owned and operated for Air Methods, a national for-profit air ambulance company.
Based in Colorado, Air Methods operates in 48 states including Ohio.
But it's an out-of-network provider in the eyes of Seibert's insurance company, Anthem Blue Cross Blue Shield.
Blue Cross Blue Shield sent Seibert a check for $11,000 which was the amount they were willing to pay. Seibert was on the hook for the rest: $33,000.
Rocky Mountain Holdings, Air Method's parent company was determined to collect.
"It was constant, every month, sometimes twice a month dealing with Rocky Mountain Holdings, dealing with Anthem. I was recovering from a brain hemorrhage, the last thing I needed was stress and anxiety in my life. And if you've ever dealt with hospitals and insurance companies, and somebody trying to collect $33,000, it's very stressful. There's a lot of anxiety and stress. That was a lot more harmful than coming up with the money to pay these guys," Seibert told us.
A check of local court dockets reveals Seibert is far from alone.
We found lawsuits involving Air Methods in Cuyahoga, Lake, Lorain, Summit and Ashtabula counties.
Judgments against patients ranging from 12,000 to 18,000. Over the years, Air Methods has been sued too, for exorbitant billing.
The 22 "rotor miles' it took to get Seibert to UH cost roughly $6,600, well within Anthem's cap.
But it's the rotor base, the cost of staffing and maintenance that's sky high.
"Rocky Mountain Holdings was going to put me on a monthly installment plan of $2,200 a month. My God, that's a mortgage payment and then some," Seibert said.
"The transports that have private insurance, those are the transports that are bearing the brunt of keeping the system afloat," according to Amanda Thayer, spokesperson for SOAR. "Save Our Air Ambulance Resources". The national advocacy group represents air ambulance companies like Air Methods.
SOAR is working on behalf of air ambulance companies that maintain they are woefully under-reimbursed. Consider this: Medicare reimburses at roughly 50 percent.
Medicaid, which is set at the state level, is even worse. And in some states reimbursement is as low as $200.
"The cost of fuel for one average transport is $450. If Medicaid reimburses at less than half of that you can kind of see where the problem is," Thayer said.
She said Ohio's Medicaid reimbursement rate hovers around $1,700, better than other states, but still doesn't come close to covering operating costs for an air ambulance flight.
While S.O.A.R. pushes for a fair billing solution that will benefit patients, insurance companies, and the air ambulance system, at the other end of the spectrum, is Life Flight, MetroHealth's fleet of helicopters.
Owned and operated by the hospital, their billing rate is different than private companies.
"For patients who have commercial insurance, who have helicopter transport, I think our average out-of-pocket is around $100," said Dr. Bernard Boulanger, Executive Vice President Chief Clinical Officer at MetroHealth.
Even we didn't believe what we were hearing until Dr. Boulanger confirmed the amount. "It's extremely low," he said.
In 2016, Life Flight had more than 1,400 flights.
Nearly half went to other hospitals, not Metro.
Doctor Boulanger believes the market should set the price, but the industry has to provide better information.
"I think helicopter transport is an issue where there really is not enough transparency when it comes to consumers, or care providers to help them make decisions," Dr. Boulanger said.
It's a decision Michael Seibert and his wife didn't have the luxury of making when he was fighting for his life.
"The most frustrating thing that she would tell you was that she had no choice. You have a loved one that doctors tell you is in a life-threatening condition. This is what they are going to do and it just happens. There are no options there are no alternatives. You are told what happens, and it happens," Seibert says.
Air Methods isn't solely to blame according to Seibert.
University Hospitals and the insurance industry are on the hook too.
"The hospitals refuse to address the problem. The large insurance carriers won't pay a large and equitable fee for this service so you have the air ambulance companies who can't survive if they accept in-network payments from Anthem or all the others. All these entities, these huge large organizations with attorneys and the three
After a year and a half of going back and forth, Michael Seibert's billing battle is over. Air Methods agreed to negotiate their fee down.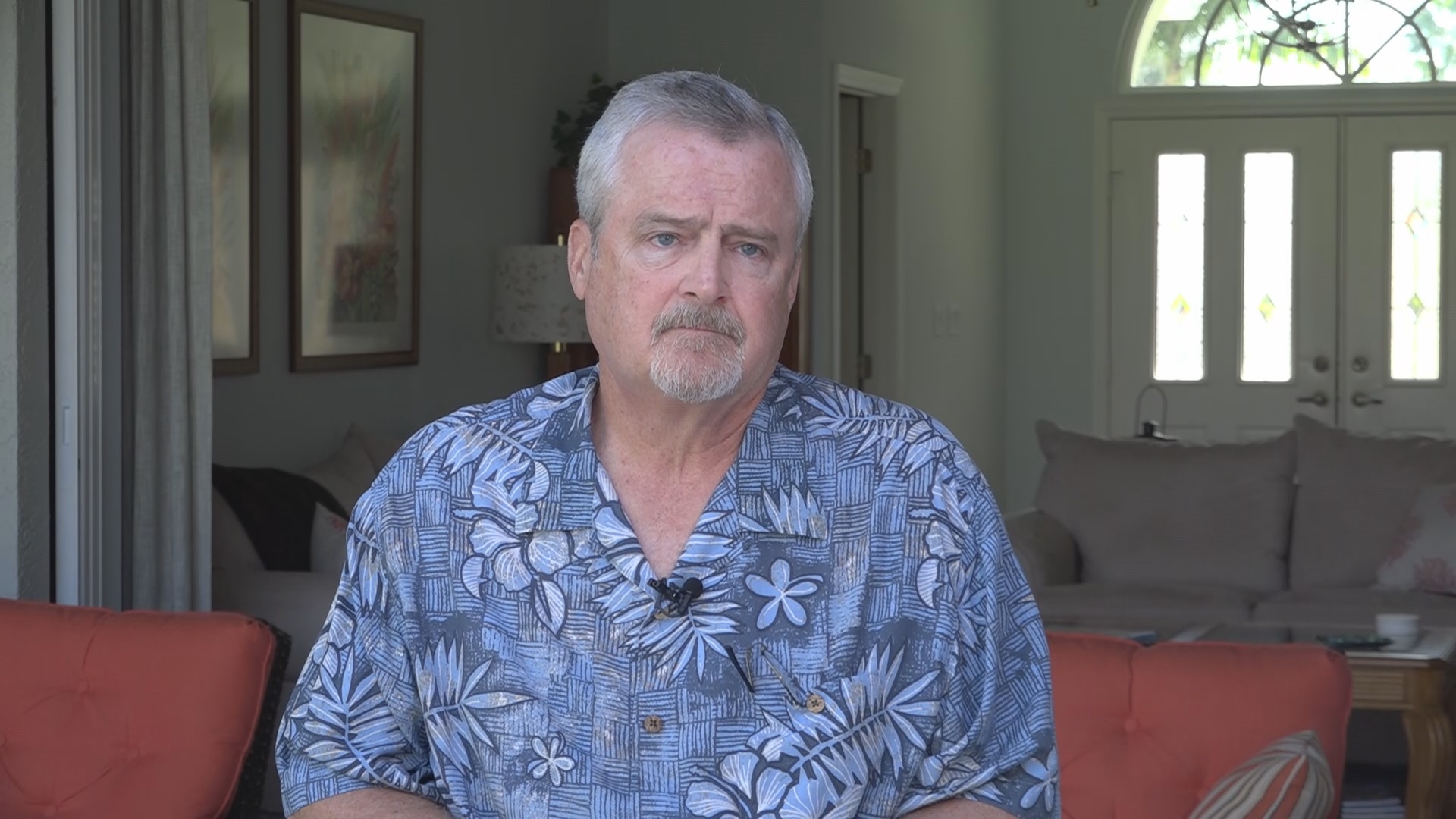 "It was a hit, it did alter our retirement plans, our future. But some folks out there, they had to declare bankruptcy to get out from under this financial burden," Seibert said.
He and his wife were able to still retire to Florida, but not the way they imagined.
If you are hit with a huge air ambulance bill, experts say there are some things you can do:
Try negotiating with the air ambulance service provider. We found numerous cases where patients successfully negotiated their bill down.
Consult with an attorney who has both aviation and insurance experience.
File a complaint with the Ohio Attorney General. Chances are they've received other complaints too.
It's also a good idea to be pro-active and talk to your insurance provider before you or a loved one might need this service. Some may offer supplemental insurance that would cover the cost of air ambulance service.
We also reached out to Air Methods.
They too declined our request for an on-camera or phone interview, but did provide the following statement and answers:
"Our mission is first and foremost to preserve emergency air medical service for all communities around the country to communities and people whose lives depend on it. We're ready to deploy 24/7/365, and the crew only responds when called upon by a first responder or physician. And we truly believe that everyone deserves access to lifesaving care regardless of their ability to pay.
We're an airborne ICU with a focus on quality of care and safety in aviation that exceed industry-wide standards. While we seek every efficiency and innovation to keep costs down – being ready to deploy our advanced fleet and highly trained clinicians and pilots at a moment's notice requires substantial investment and high fixed costs. In fact, the average cost to operate one base is $3 million per year.
Our charges are comparable to average charges by other non-hospital affiliated air medical service providers. The fundamental problem is that current reimbursement rates by Medicare, Medicaid and some private insurance fall woefully short of what it actually costs for us to carry our air medical transports. Roughly 70% of our transports are patients who have either Medicare, Medicaid, some other government insurance coverage, or are uninsured; we are under-reimbursed on 7 out of 10 transports. At the same time, while most private insurers pay at or near our billed charges, there are some private insurers who are setting rates that are far below our true costs.
We balance bill only as a last resort, and even then, we work with patients one-on-one to recover what they deserve from their insurance company and to determine what they can reasonably pay. After the emergency is over, our team of patient advocates work with our patients to help them navigate the complex and often frustrating process of seeking fair reimbursement from insurance companies. In addition, we have a long-established charity care program in place to support patients who need further financial assistance.
We believe there are two important solutions that would reduce the financial burden on patients, while preserving access to air medical services across the country. First and foremost, we must fix the drastically low reimbursements from Medicare and Medicaid services. We strongly support the proposed federal legislation that would resolve the Medicare reimbursement shortfall by updating reimbursement rates.
Second, insurance companies must be willing to reimburse for emergency air medical services. Unfortunately, some highly-profitable insurance companies play a major role by placing the financial burden on patients through increasing insurance premiums and reductions of coverage.
As a responsible provider, we are working toward long-term and meaningful solutions and we continue to try to build collaborative partnerships with insurers who share our goal of putting the patient first and recognize the value of our lifesaving services."