U.S. Rep. Marcia Fudge of Ohio's 11th congressional district personally wrote a letter in support of former Judge Lance Mason prior to his sentencing on an earlier domestic violence conviction, WKYC has learned.
The letter, dated Aug. 9, 2015, is addressed to then-Cuyahoga County Prosecutor Tim McGinty. It came after Mason pleaded guilty to domestic violence after brutally beating his then-wife Aisha Fraser Mason in 2014. Mason served nine months in prison, but is now accused of fatally stabbing Fraser this past Saturday in Shaker Heights.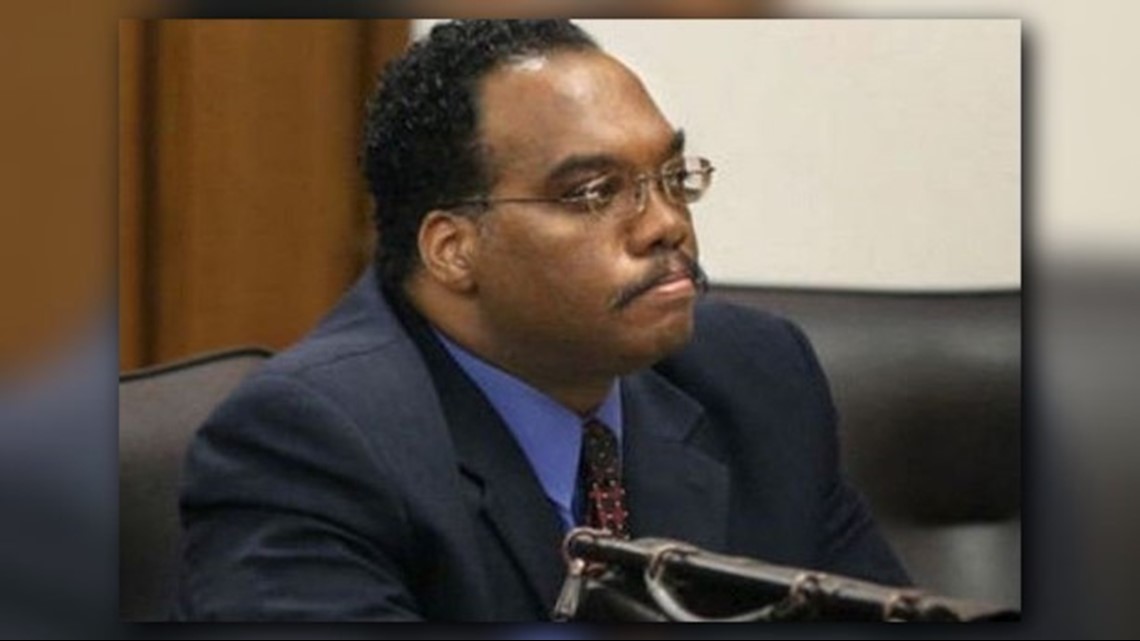 Fudge referred to Mason as her friend of "more than 20 years" and called the assault "out of character and totally contrary to everything I know about him."
"Lance accepts full responsibility for his actions and has assured me that something like this will never happen again," Fudge wrote. "[He] is a good man who made a very bad mistake."
The full letter can be seen as Exhibit B in the document below:
Fudge's connections to Mason are well known, and some even insinuated she may have helped him get a job at Cleveland City Hall following his release from prison. She has denied those claims, but on Tuesday, released the following statement regarding her supportive letter from years ago:
"My heart breaks for Aisha Fraser. I pray for Aisha's family, especially her children, as they attempt to deal with this tragedy. My support of Lance in 2015 was based on the person I knew for almost 30 years. The person who committed these crimes is not the Lance Mason familiar to me. They were horrific crimes, and I condemn them. I and everyone who knew Aisha are mourning her loss."
Fudge was one of 13 people to write a letter on Mason's behalf prior to his sentencing, and they and others are now under scrutiny for their continued support of the man. The issue also comes at a crucial time for Fudge, who had been rumored as a possible candidate for Speaker of the U.S. House of Representatives. Fudge withdrew from consideration for speaker Tuesday evening, saying she wants to focus on voting rights:
"My consideration was due in large part to the lack of sustained efforts that ensure diversity, equity and inclusion at all levels of the House. Further, despite the great success we experienced on November 6, voter protection and voter integrity are still at risk. The erosion of voting rights and civil rights was on full display in Georgia, Florida, North Dakota, Ohio and Texas. Our party should reflect the diversity of our changing nation and guarantee all our citizens the unfettered right to vote and to have every vote count.
"Leader Pelosi has granted me the opportunity to create the record necessary to satisfy the 2013 Supreme Court decision in Shelby County v. Holder, so that the protections of the Voting Rights Act will be reinstated and improved. She has also assured me that the most loyal voting bloc in the Democratic party, Black women, will have a seat at the decision-making table. I am now confident that we will move forward together and that the 116th Congress will be a Congress of which we can all be proud. I now join my colleagues in support of the leadership team of Pelosi, Hoyer and Clyburn."