CLEVELAND — We all know the economic toll the coronavirus is taking. High unemployment, families struggling, while our nation awaits a vaccine.
For some, just staying warm, or keeping the water running, is a daily challenge.
In a 3News Investigates collaboration, investigator Rachel Polansky reveals the raw hardships many are facing to stay connected.
"What's in my hand is bills that are surely getting ready to shut off," said Terrance Dewalt as he flips through electric, water and sewer bills. When asked about his biggest fear, Dewalt responded, "That I might freeze to death because they're gonna cut my power off."
That's the reality for Terrance Dewalt, a U.S. Army veteran and Cleveland resident. He's never had COVID-19, but he's just as much a victim of the pandemic, finding himself out of work and maybe out of answers.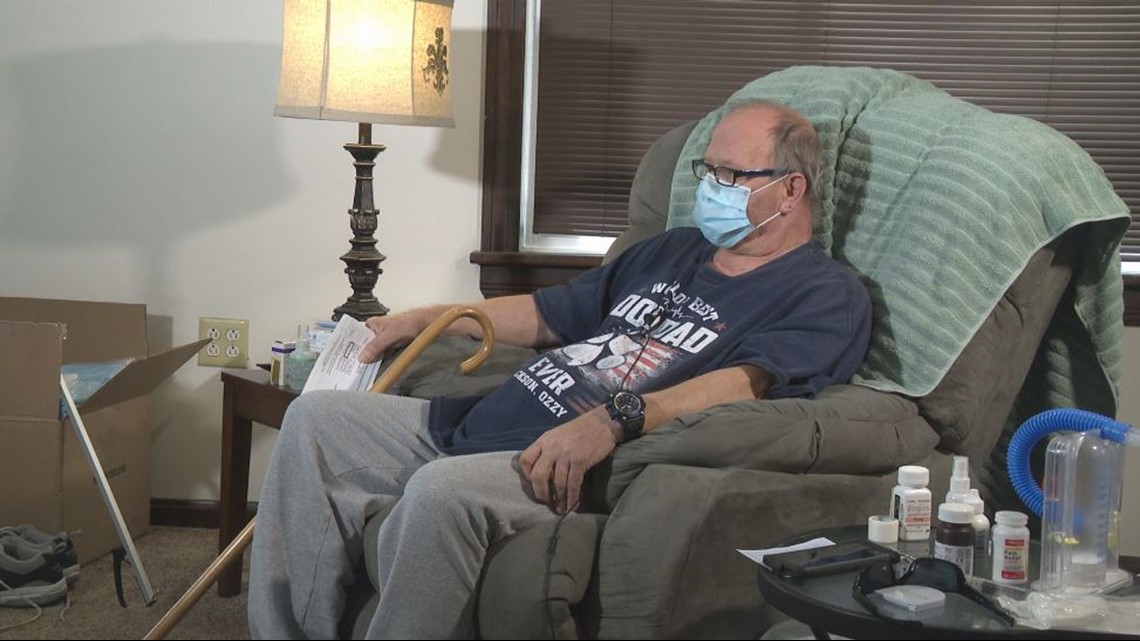 "I have no income coming in and I'm not getting any help from any of these services," said Dewalt.
From lights, to heat, even a glass of water, simple things we've come to expect are now at risk for thousands of our neighbors, as moratoriums that stopped utilities from shutting off come to an end.
Just how many people are affected? For Cleveland's water department, almost 90,000 customers (of about 1.4 million) were behind on payments as of Nov. 9; for Cleveland Public Power, about 28,500 customers (of about 80,000) had a balance "more than 30 days old," according to public records provided by the city.
The average amount owed was $481 for water customers, compared with $281.39 for Cleveland Public Power. All of these numbers were as of Nov. 9; it's not clear how they've changed since then.
Navigating a confusing system
Many of these customers will try applying for utility assistance, but they'll likely find these systems are hard to navigate.
"One of the biggest barriers is just being able to get in for an appointment, Molly Black, community navigation trainer and coach for United Way of Greater Cleveland's 211 helpline, told us. "As you can imagine, especially right now, there's just a whole lot of need."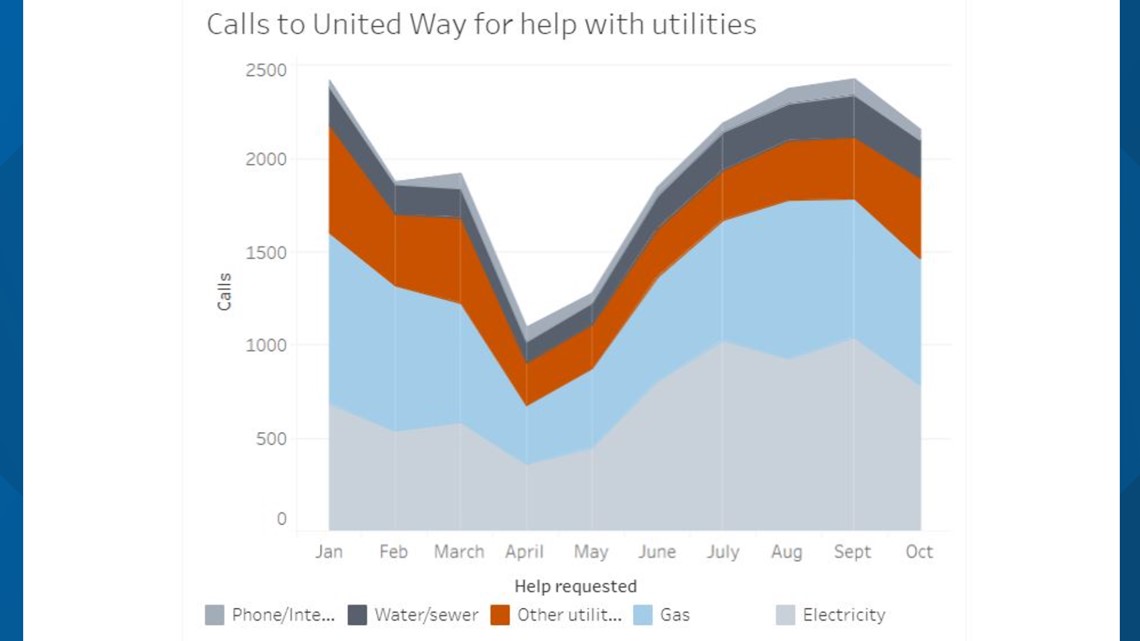 In April, the 211 helpline received 1,000 calls for assistance with gas, electric or water bills. By September, those calls had more than doubled.
"You've got thousands of people that are calling the same number at the same time to get an appointment scheduled, and there are only a limited number of appointments available," Black explained.
Over in Lorain County, community service advocates are reporting the same struggles, especially from people who are new to the system.
"Demand this time of year is always high, but this year, it is just like nothing we've ever seen before," Jackie Boehnlein, CEO of the Lorain County Community Action Agency, said.
What's next?
Boehnelin's best advice? Call your utility assistance program, call 211, and keep calling even if you don't get through right away.
"We are seeing clients that never ever sought out assistance before," Boehnelin said.
Clients like Terrance Dewalt, whose hands are full and whose hope is waning.
"All I'm asking [for] now is a little bit of assistance, and it's tough to get," he lamented.
Check out our guide outlining what utility bill-related aid and payment plans are available for Northeast Ohioans.