LORAIN, Ohio — Teachers are doing all they can to keep their students on track and offer support in these uncertain times. Among them is Clearview Local Schools kindergarten teacher Amy Jackson, an example of the #3Heroes in our community putting kids and families first.
We met Amy in the parking lot of Vincent Elementary School on Monday, where she was among a group of Clearview teachers and administrators trying to make the best of a tough situation.
"We are at our second food distribution at Vincent Elementary," she noted.
Staff handed out bags of food (a week's worth) to families who need some help right now. Teachers greeted and chatted with students as they drove through with parents. Signs reading "We Miss You" and "You Can Do It" were held up to inspire the kids.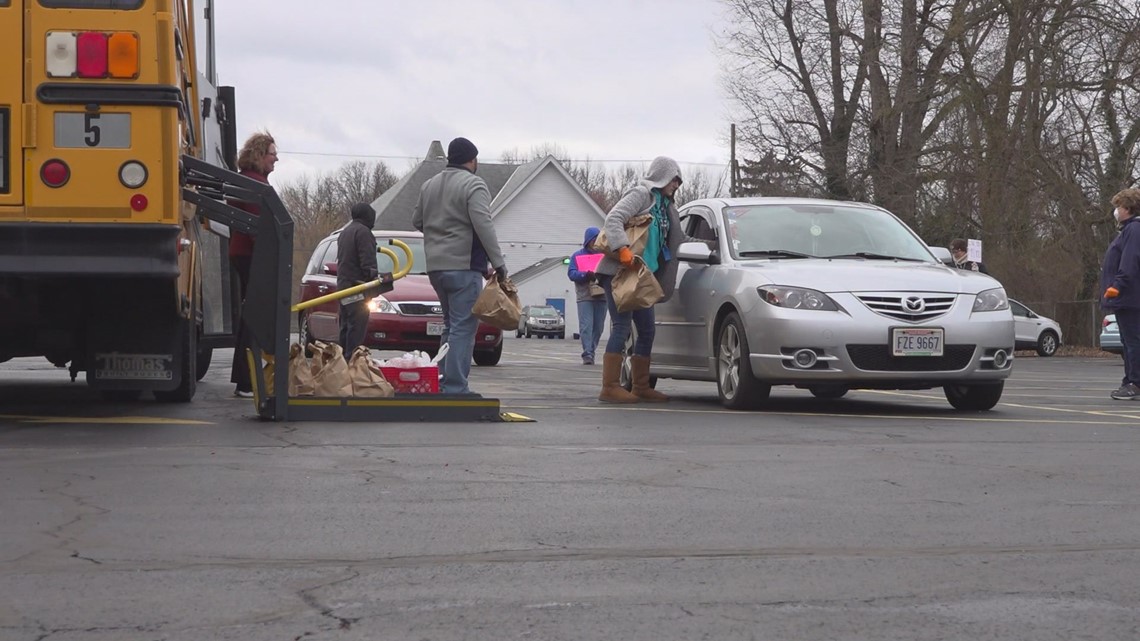 During the first food distribution on March 23, Amy scanned the cars for kids in her class, many of whom she knows are in need of some assistance. Her heart sank.
"None of my kindergartners were here. Not a single one," she lamented. "It makes me want to cry just thinking about those little faces. Every morning they walk in and hug me, and to not see those faces, it just breaks my heart."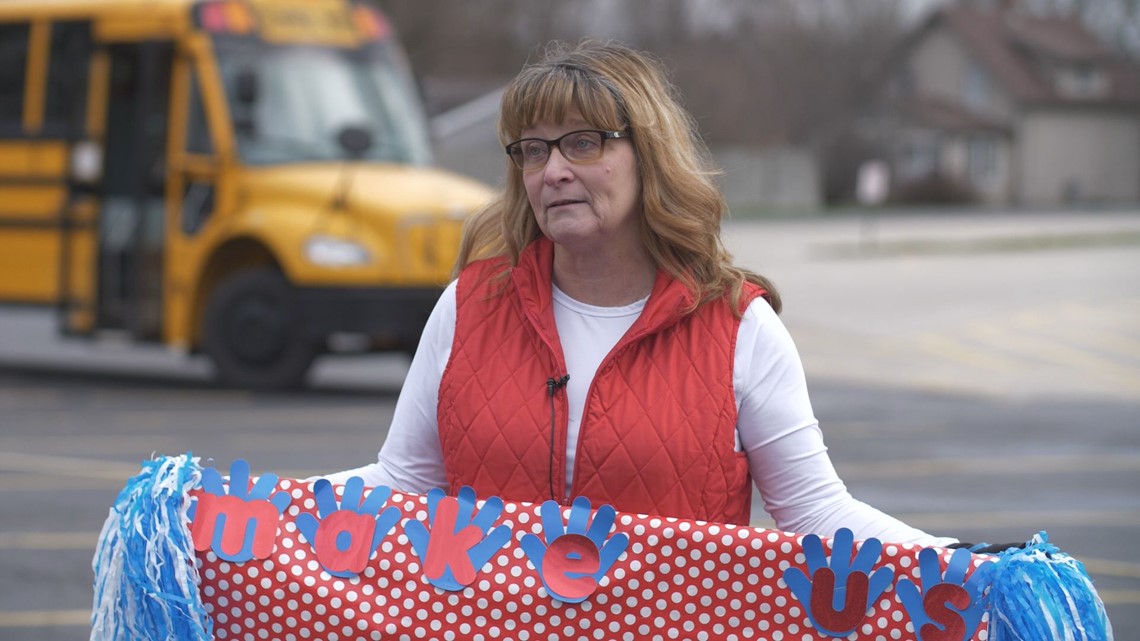 Using a classroom communication app called "DOJO", Jackson reached out, checking in and offering help.
"I had a couple of parents say 'I need food,'" she recalled "I even had one DOJO me back and say, 'We will need toilet paper.' I said, 'I'm on it and we will get you what you need. I will take it to the house and leave it at the front door.'"
She loaded up her car and hit the road, delivering food and supplies. Through windows, she saw the faces that melt her heart.
"Pure joy," Jackson gushed. "I had a little boy jumping on a couch in the front window. Jumping up and down. 'My teacher is here! My teacher is here!' I was laughing out loud his mom said 'You just made his day!' She DOJO'd me and said that he went right to his little desk and started work."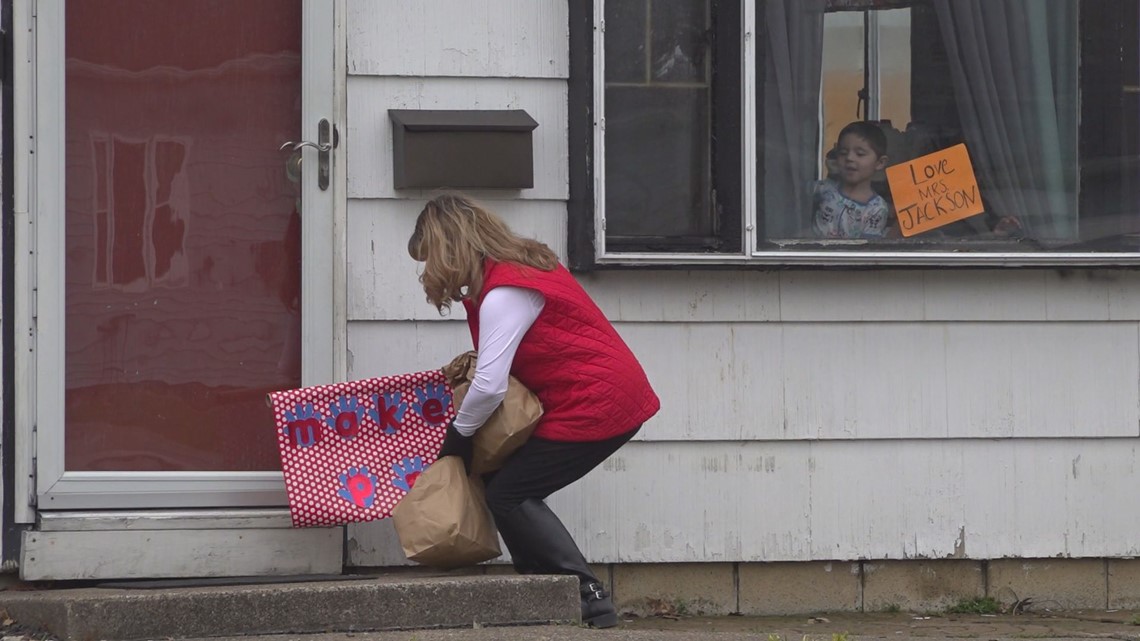 During the surprise visit last week, Jackson held up her own sign. On her second visit a week later, the students surprised her with their own, punctuated with waves and kisses blown behind the window separating them.
"They don't understand why they can't go to school," Amy said, with heartache in her voice.
For now, school comes to the students in their front yards, where in a time of physical isolation, Amy Jackson's mission is to stay connected more than ever before.
To nominate someone you know for #3Heroes, click here; check out more stories from our series below: