AKRON — The Akron Civic Theatre is planning a restoration and expansion project with the help of a $4 million investment from the John S. and James L. Knight Foundation and $1 million GAR Foundation.
The expansion project will help to support part of the Bowery Redevelopment Project, a $42 million makeover of the city's iconic Landmark building and five other buildings. On Friday morning, the Bowery Project officially broke ground.
RENDERINGS | Akron's Bowery Redevelopment Project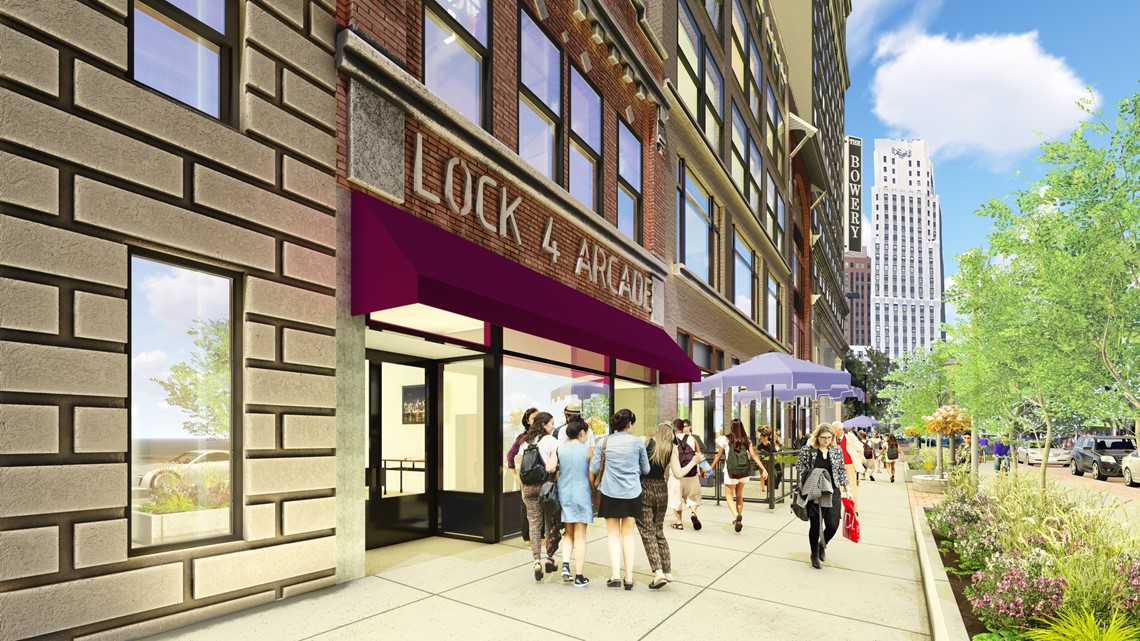 The Civic Theatre's $8.5 million project will include the "revitalization of the theatre's Grand Lobby and entry arcade that began in 2002, create a multi-level outdoor deck to connect Main Street to public spaces in Locks 3 & 4, and replace the theater's box office and administrative office," according to a news release.
According to the Civic Theatre's "Transforming the Jewel" website, the project will also "integrate digital, audio and visual technologies with public artwork to enhance the patron experience and to redefine the neighborhood."
As part of the project, the Whitelaw building, will transform into a 225-capacity" performance and flexible-use event space" which is expected to hold "a minimum of 100 events annually."
Click here to learn more about the Bowery Project