AKRON, Ohio — Bob Ferguson has one of the few remaining shoe repair shops in the Akron area. On Friday, he'll be retiring and will close the doors to the shop after more than 25 years.
"Retirement is its own success," said Ferguson. "I mean how can I fail at retirement?"
Ferguson is known for fixing soles – and learning about the person behind them.
"I have in here a unique ability, when I'm not pressed for time, to be able to talk to customers and chew the fat," said Ferguson. "Through that you get a series of understanding how their footwear got to be, the way it was, occupationally, if they're dancers, or maybe their ballet shoes.
Ferguson said you could learn a lot about someone based on their shoes and a little conversation.
"You understand what the shoe is going through and what the person is going through."
Stories were told through shoes and through his window display that often left people talking. He calls them "ghost impressions."
"The passersby would look up at it and look up at the sign and would remember where a shoe repair shop was even if they didn't know how they remembered."
Here's a past display featuring Akron native and Rock & Roll Hall of Famer Chrissy Hynde of The Pretenders.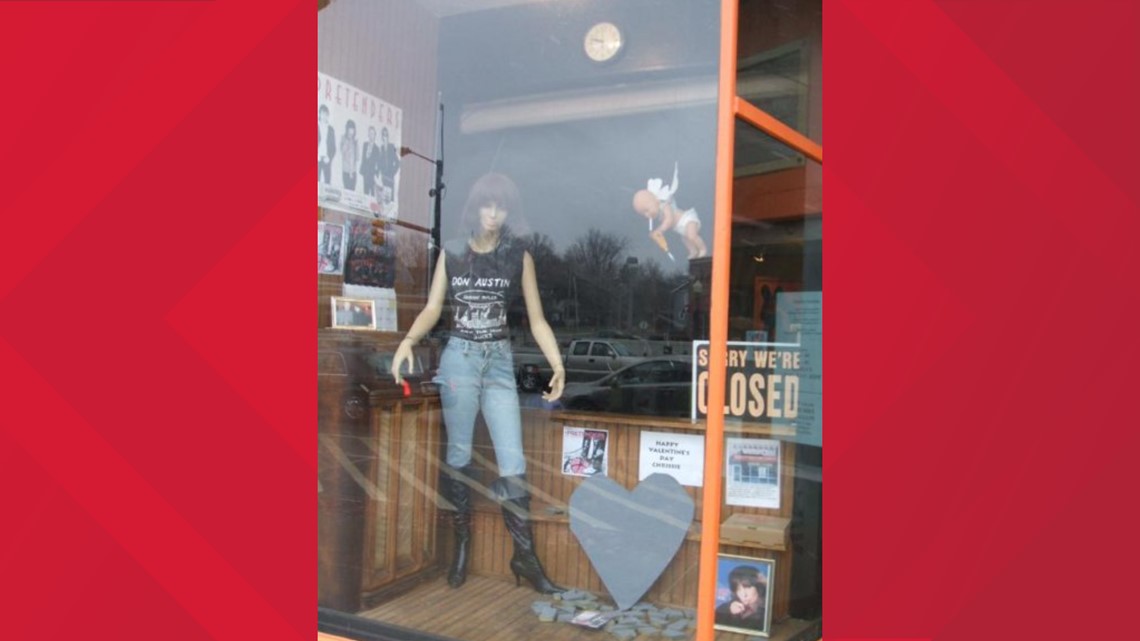 The window displays covered a wide range of topics from entertainment to politics. It left a lasting impression on the community. About five years ago, a crowd showed up outside his shop to show support after he received threatening messages over a pro-immigration display.
"You either agreed or disagreed with it. In either effect you were made to think about your opinion."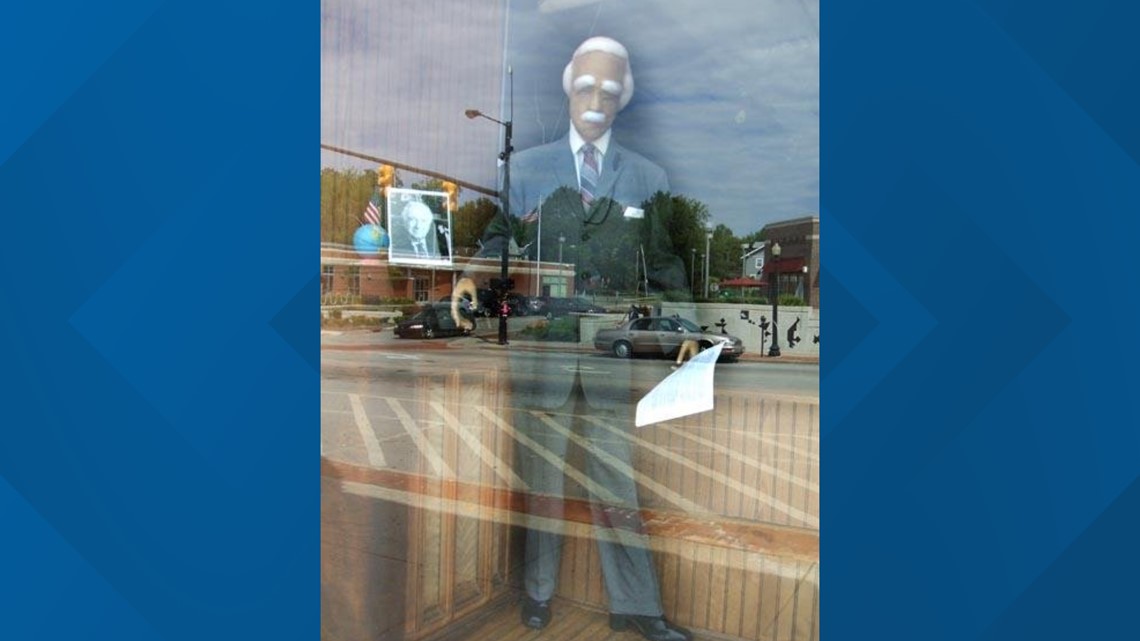 The eye-catching display is slightly bare now and Ferguson is beginning to pack away his tools. He says he's looking forward to accepting some new adventures including painting, creating sculptures. – and even learning the ukulele.
Friday will mark Ferguson's last official day at the shop.