AKRON, Ohio — Editor's Note: The above "Clicking in Cleveland" video was from December 2020
Ever since Akron's iconic Firestone sign was taken down for refurbishment last December, people have been wondering what Bridgestone's plans for its future would be.
On Friday, the answer was revealed.
Bridgestone Americas announced on Friday that it has received approval for plans to relocate the Firestone sign atop the company's new, state-of-the-art Advanced Tire Production Center (ATPC) at 1670 Firestone Parkway.
An exact timeline for the sign's installation at the new location has not yet been finalized.
The Firestone sign is currently being refurbished to upgrade its structure and replace its neon lights with energy-efficient LED light bulbs. The sign's bright red letters have lit up Akron's skyline for more than a century.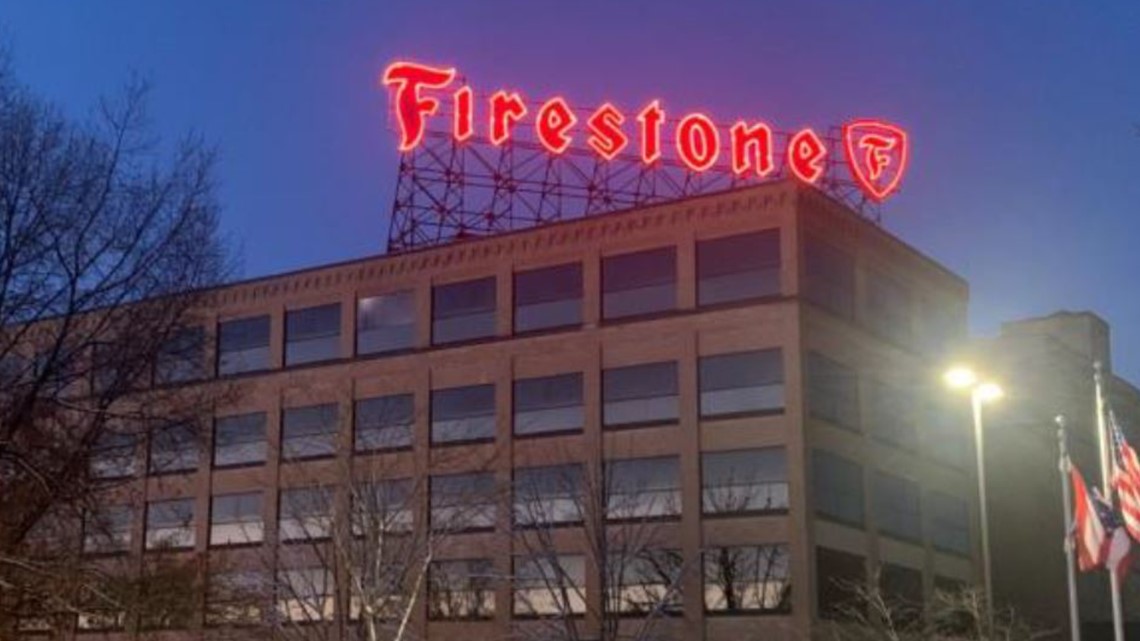 The sign was formerly located on the Firestone Plant One building at 1200 Firestone Parkway. The Firestone Plant One site is currently home to the Bridgestone Advanced Technology Workshop, which is where the company manufactures race tires for the NTT INDYCAR® SERIES. Bridgestone is in the process of moving these operations less than a mile up the road to the ATPC, which remains under construction and on schedule for a full-scale opening in 2022.
Editor's Note: The below video is from a previously published, unrelated story