AKRON, Ohio — Update: Sunday, July 17, 9:28 a.m.
On Sunday, July 17, Akron Mayor Dan Horrigan signed an executive order lifting the curfew previously placed in downtown Akron.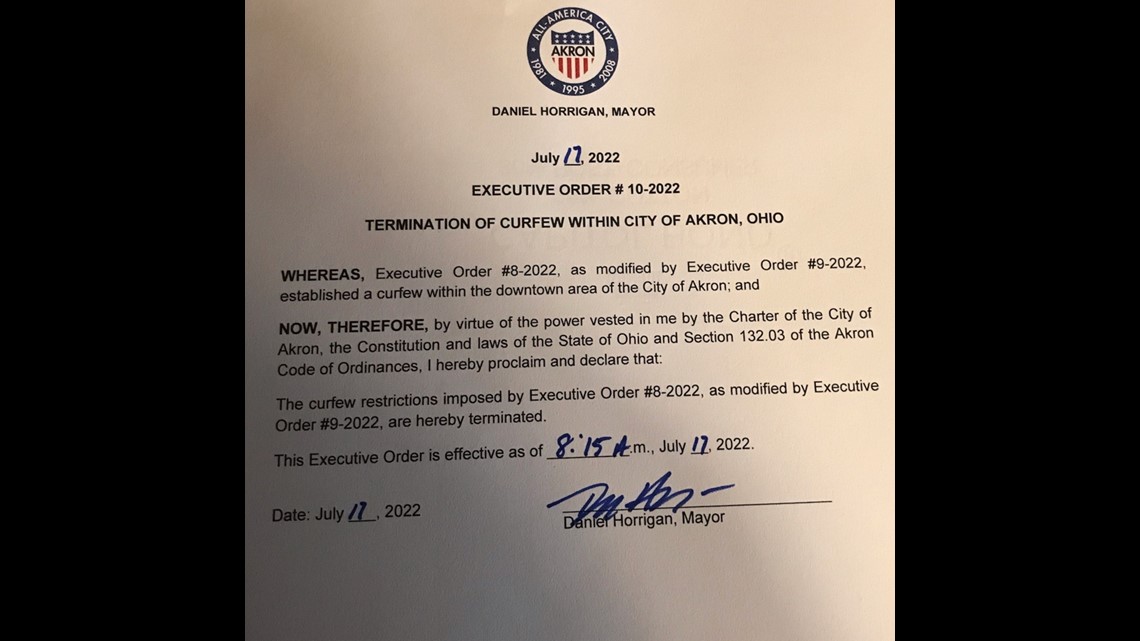 As protests and demonstrations for the police officer-involved fatal shooting of 25-year-old Jayland Walker have begun to lessen, Akron is planning on lifting its curfew.
Akron Mayor Dan Horrigan has announced that he intends to lift downtown Akron's curfew on Sunday, July 17, at 5 a.m.
Earlier this week, during a press conference, Mayor Horrigan changed the curfew in downtown Akron from 10 p.m.-6 a.m. to 11 p.m.-5 a.m.
Tonight into early Sunday morning is expected to be the last night/morning the curfew is in place.
The curfew is currently affecting all of downtown Akron including the following areas:
North: State Route 59 (Perkins Street/MLK Jr. Boulevard)
West: State Route 59 (MLK Jr. Boulevard)
South: Interstate 76/Interstate 77
East: State Route 8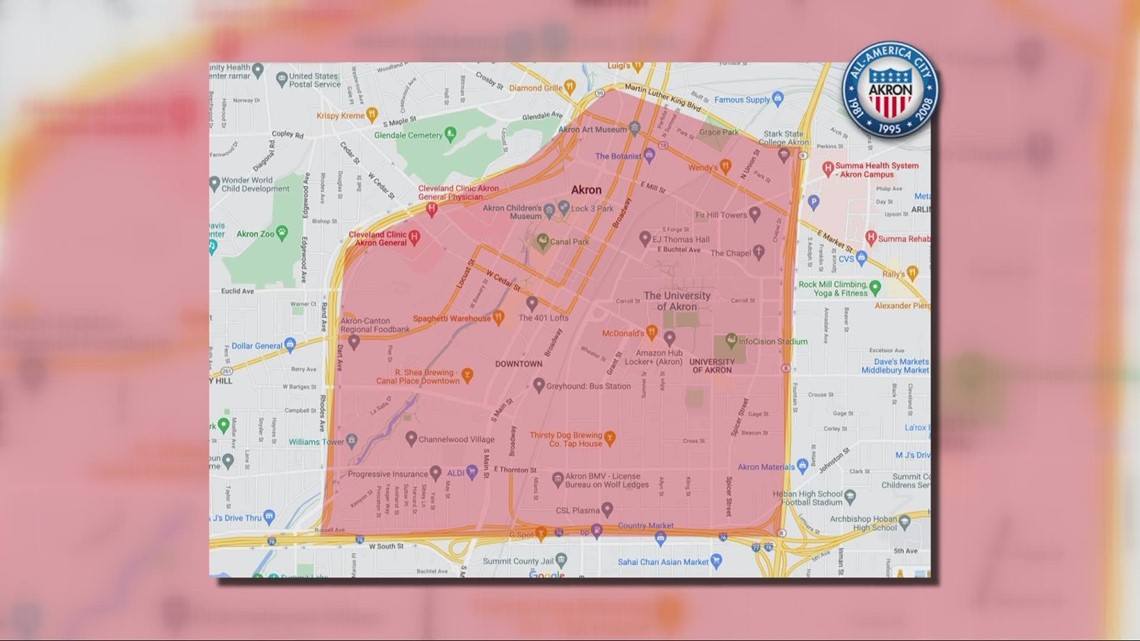 The curfew was initially put in place on the Fourth of July after nearly 50 people were arrested after numerous protests and demonstrations that took place after the release of the bodycam footage from the shooting.
Two days later, the City of Akron dropped the curfew, but a 10 p.m. - 6 a.m. curfew was put back in place on Thursday, July 7, as more arrests were made the previous night.
Since July 7, the curfew has remained in place throughout the City of Akron.
More information on the curfew and additional Akron updates can be found HERE.