Akron's Innovation Hub is undergoing a major makeover to help strengthen the start-up community in the city and region.
The "wall-breaking" ceremony marked the beginning of construction to create an open-floor plan at the Bounce Innovation Hub, housed in the former BF Goodrich factory on Main Street.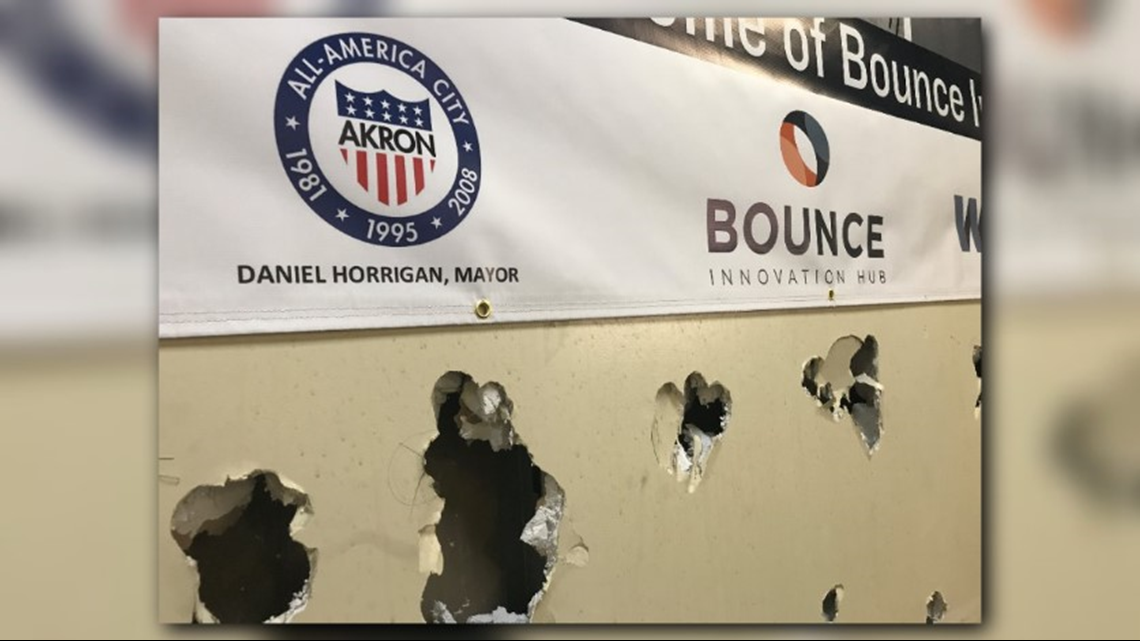 "We're standing In a 150-year-old facility, knocking down walls and getting ready for innovation," Bounce CEO Douglas Weintraub said.
The renovation allows for an open space designed to encourage active discussions and collaboration between community members and entrepreneurs. The project will include adding a maker space, café, meeting area – and an e-sports lab for the University of Akron.
"The concept is to move a company in, help them grow," Weintraub said. "Help them get finding and move them into their own spaces."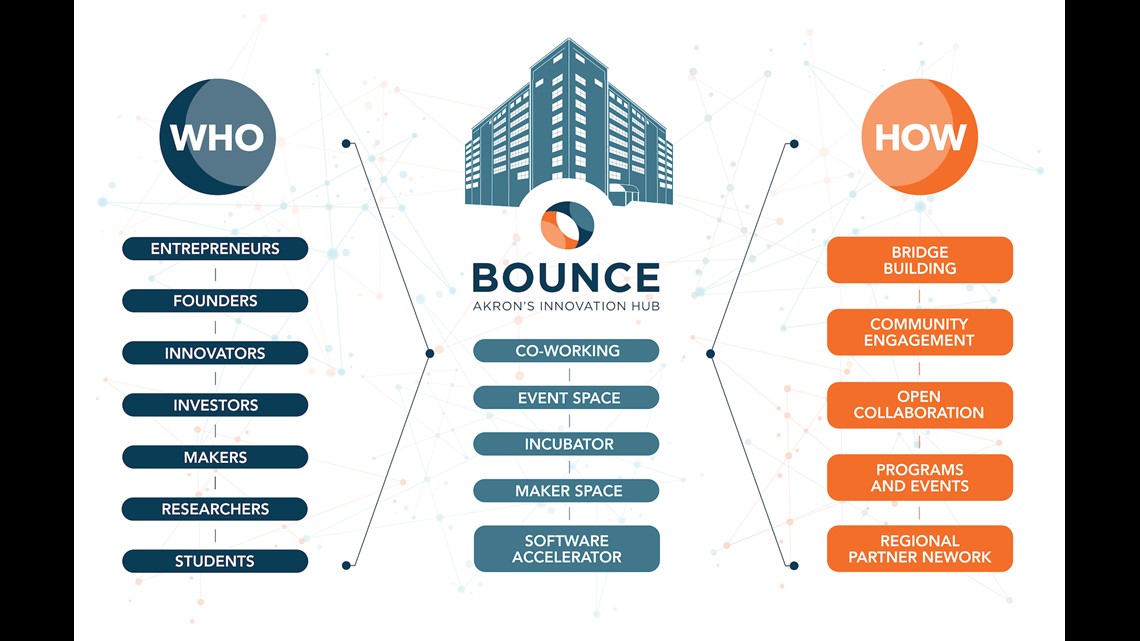 "You want a giant light in the sky. You want people to think 'where do I go to find talent, where do I go to find researchers, where do I go to invest in businesses?'" said Mayor Dan Horrigan. "We want Bounce to be that."
Earlier this year, eBay announced its decision to pick Akron as the first city to host its pilot retail-revival program.
"They saw a very diverse, growing community that looks to build upon that entrepreneurship and those small businesses that they can help grow," Horrigan said.
The future of Akron's brick-and-mortar retail community is also flourishing inside the Northside Marketplace, a 10,000-square-foot small business incubator. Dozens of entrepreneurs are under one roof inside where people can rent space – or even shelves – inside the building to help launch or grow their company.