AKRON, Ohio — Akron's deputy service director told the Beacon Journal last week that plow operators could have a tough time keeping up with the weekend storm.
He may not have realized just how tough.
Even though that storm left days ago, some streets were still not plowed Wednesday morning as students returned to school after a long weekend.
Mark Williamson of Akron Public Schools said 14 buses got stuck.
Akron school bus stuck on icy, snow-covered street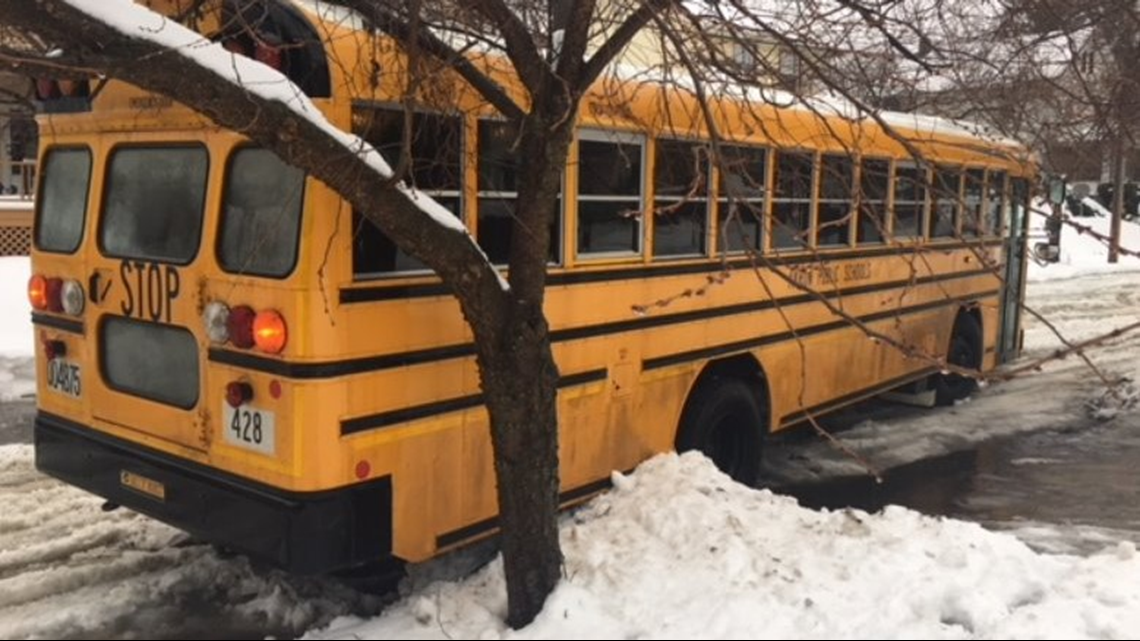 "We did have one that did end up sliding into a tree and part of the tree broke off and landed on a school bus, kids are okay," he said. "Those kids were late. We probably had a few hundred kids that were late."
One police officer even drove students in his cruiser.
Unable to ignore the criticism, city officials eventually admitted they dropped the ball.
"We have failed to provide a timely level of service to all City streets in response to the storm, and we are sorry," they released in a statement.
Though they claimed more than 100 snow-clearing vehicles were deployed, some streets were still not cleared by late afternoon.
Stacey Rege said neighbor instead turned to neighbor.
"We have had some people in the neighborhood, some guys in the neighborhood that have trucks with plows on them and they've been helping everybody that's been stuck," she said.
On Wednesday, city officials refused repeated requests for an interview to discuss their response to freezing temperatures moving in later this week.