The ongoing battle to survive for those living in a tent city in Akron continues.
Those residents are hoping the city will let them stay, despite an ongoing lawsuit.
Numerous members of this tent city called Second Chance Village pleaded with Akron's city council to hear their case at Monday night's meeting.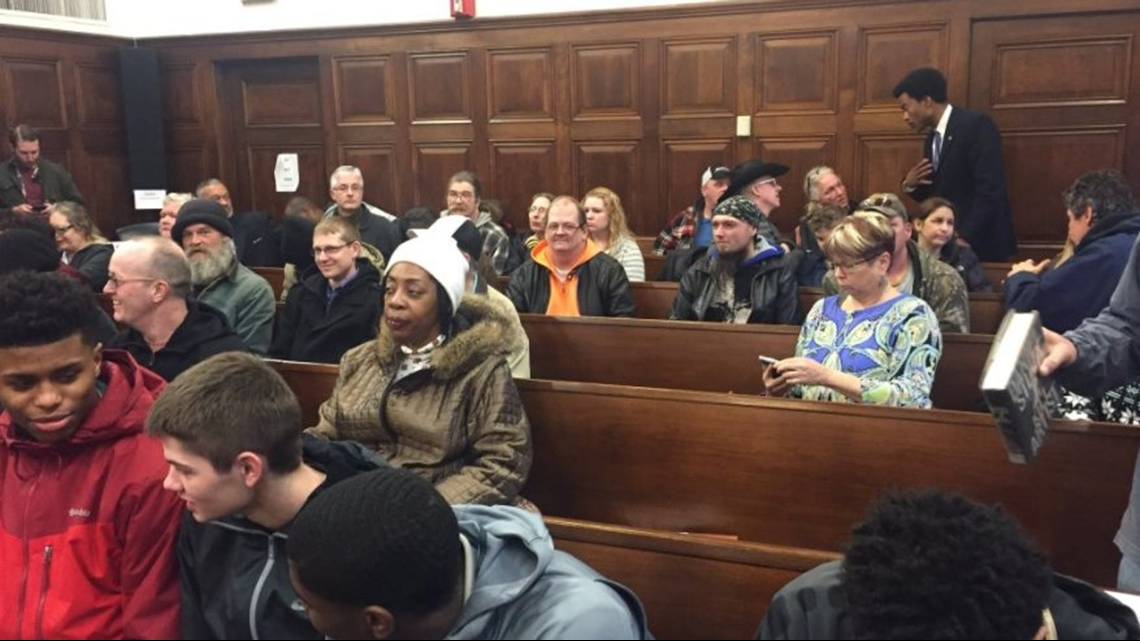 Back on March 10, Akron ordered 'Tent City' to shut down within 30 days if it didn't file a permit to rezone the property. Those who live there say the 35 members of their homeless community will have no place to go if they are forced out.
"We are a more low barrier facility that gives people more control and freedom to live their lives," said Sage Lewis from Second Chance Village.
And what happens if they are kicked out by the city? "Living in the most wretched, deplorable squalor you can imagine under bridges, in the woods and on the streets," said Lewis.
Neighbors we talked to say the folks from 'Tent City' haven't caused any issues and don't mind them staying in the neighborhood, as long as it's not visible to the public from the street.
"I've never had any problems, never had anything stolen from my house," said Edward Bane, neighbor. "No, never had any problems at all."
We also paid a visit to the neighbor who filed the lawsuit to kick out the Second Chance Village, but no one answered. The leader of Second Chance Village says he has officially submitted a conditional-use permit. He wants 'Tent City' to exist as a conditional campground.
We reached out to the city law department and city council about the permit and lawsuit. Both declined to comment at this time, as this permit is now being evaluated.