AKRON, Ohio — As the city of Akron scrambles to clear its streets three days after the weekend winter storm, local school buses are struggling to reach their destinations.
An Akron City Schools spokesperson says a dozen district school buses became stuck due to snow and ice remaining on the roads Wednesday. He said six were still stuck as of 8:30 a.m.
WKYC crews witnessed one school bus stuck in the 800 block of Glenn Avenue in Akron, which we were told was stalled in the snow for approximately two hours.
Akron school bus stuck on icy, snow-covered street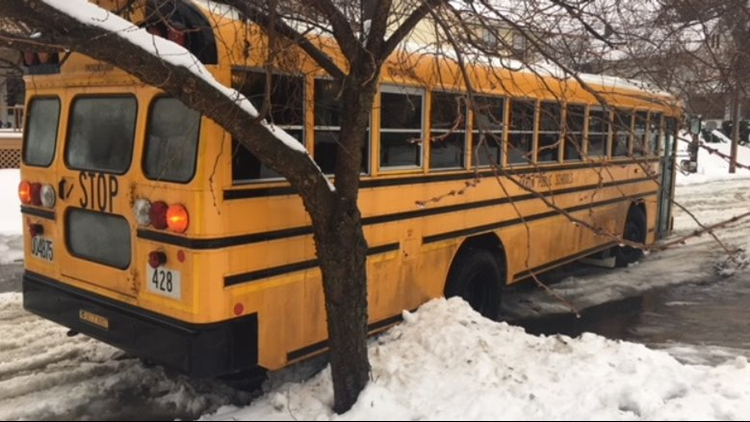 Residents have turned to social media to express their frustration with the roads, and the city responded in an update Tuesday, noting that all primary routes had been plowed, though only 30 percent of residential routes were plowed as of noon.
The city's 3-1-1 service line also created headaches for residents as the system went down Tuesday afternoon. The city said the broken line wouldn't delay plowing, but residents remained upset over conditions, turning to the city of Akron's Facebook page to express their frustrations.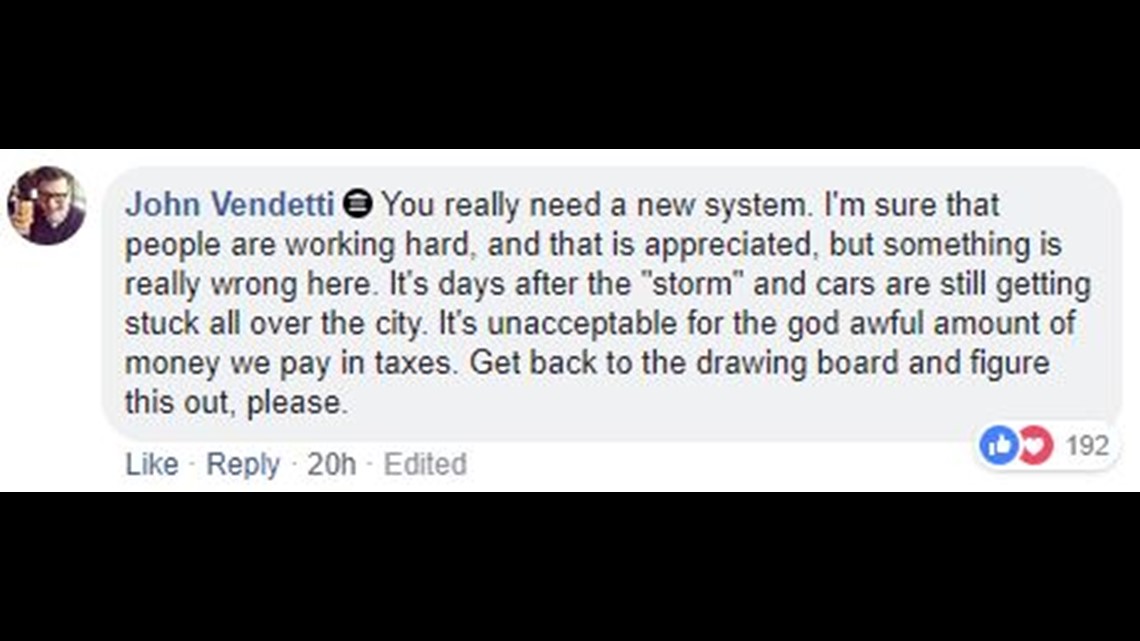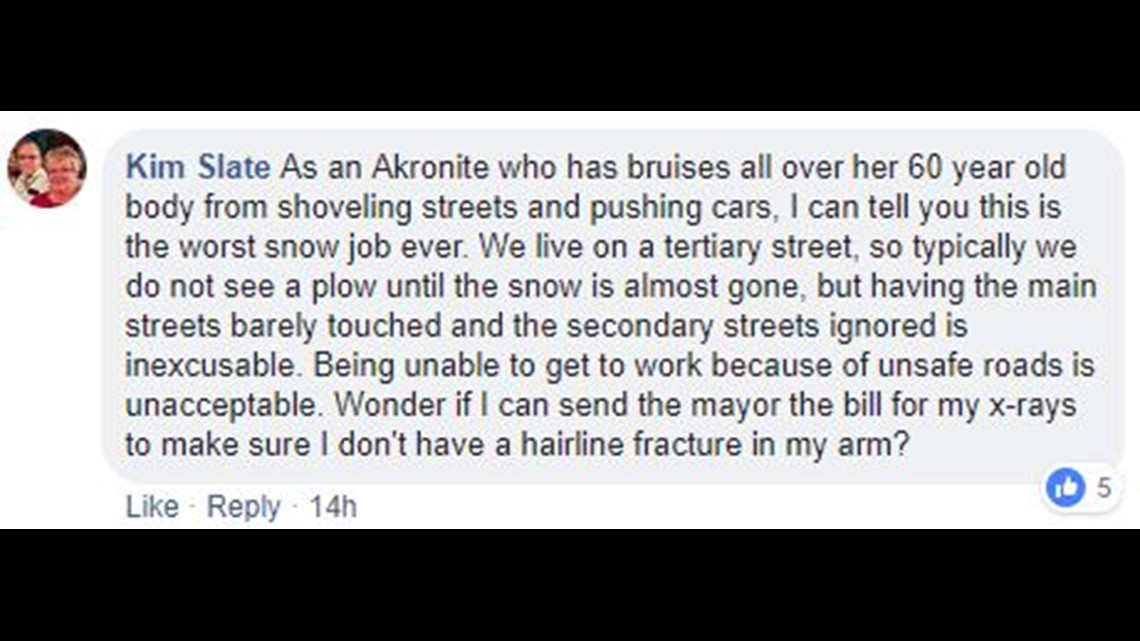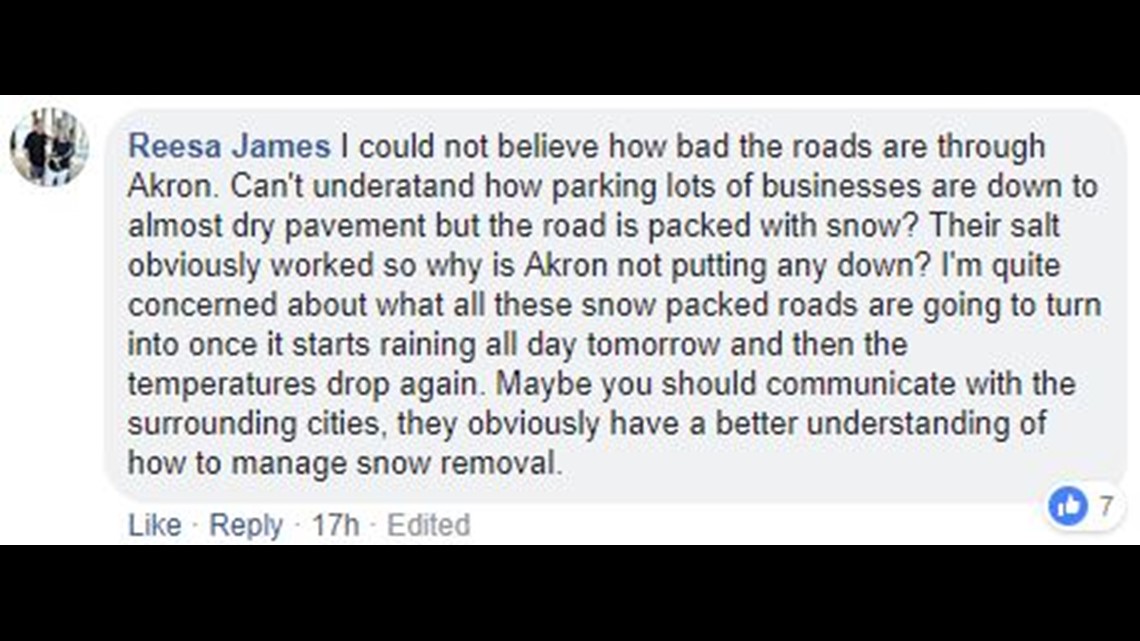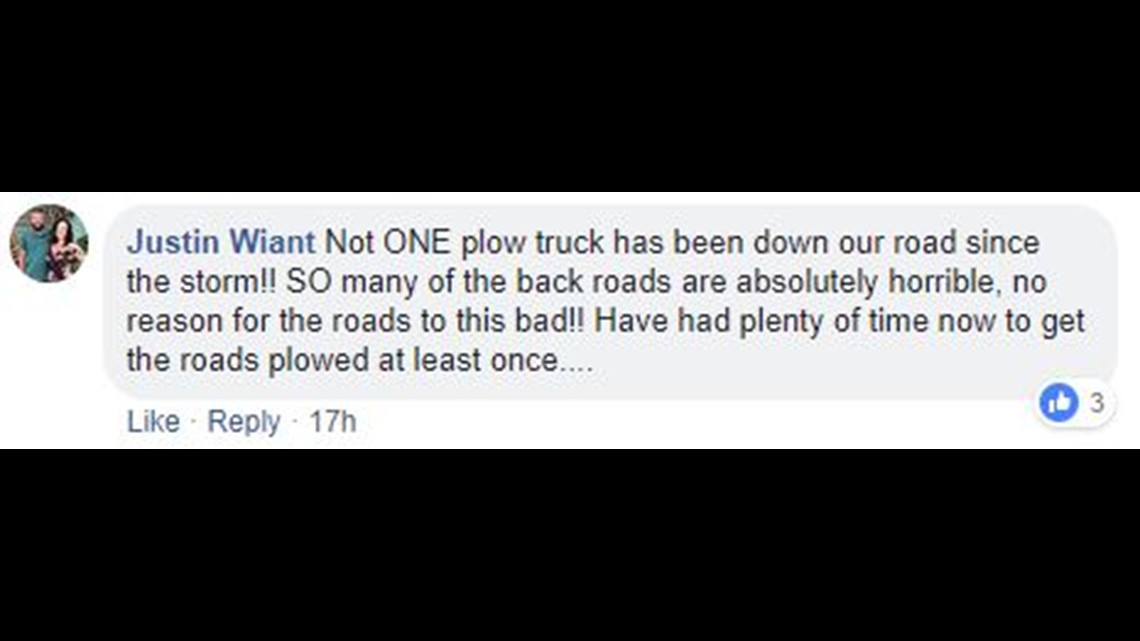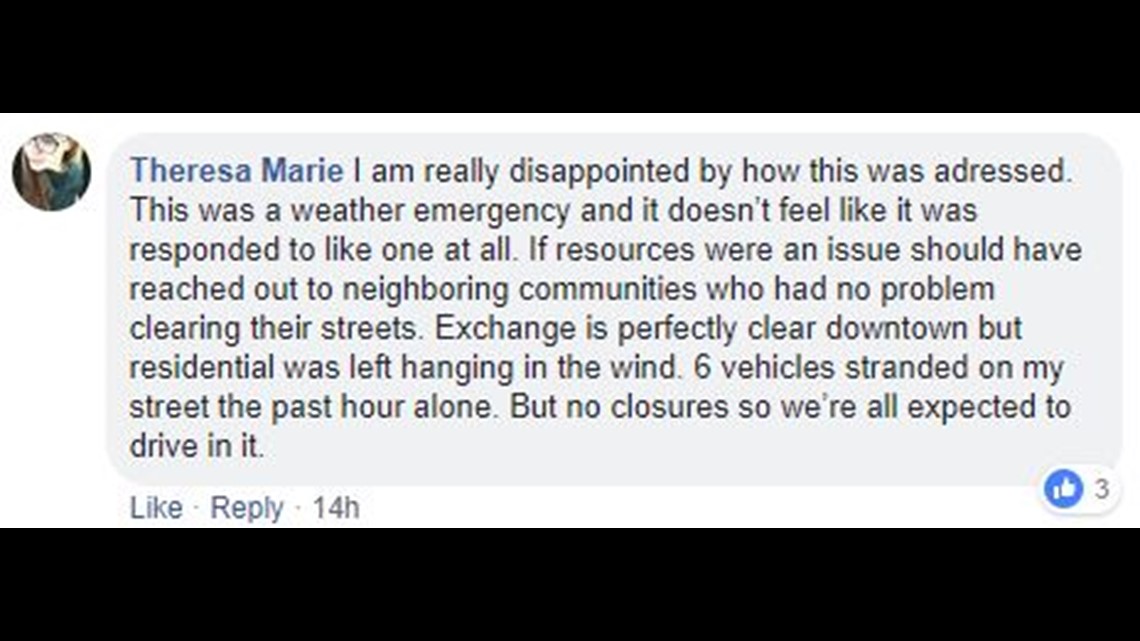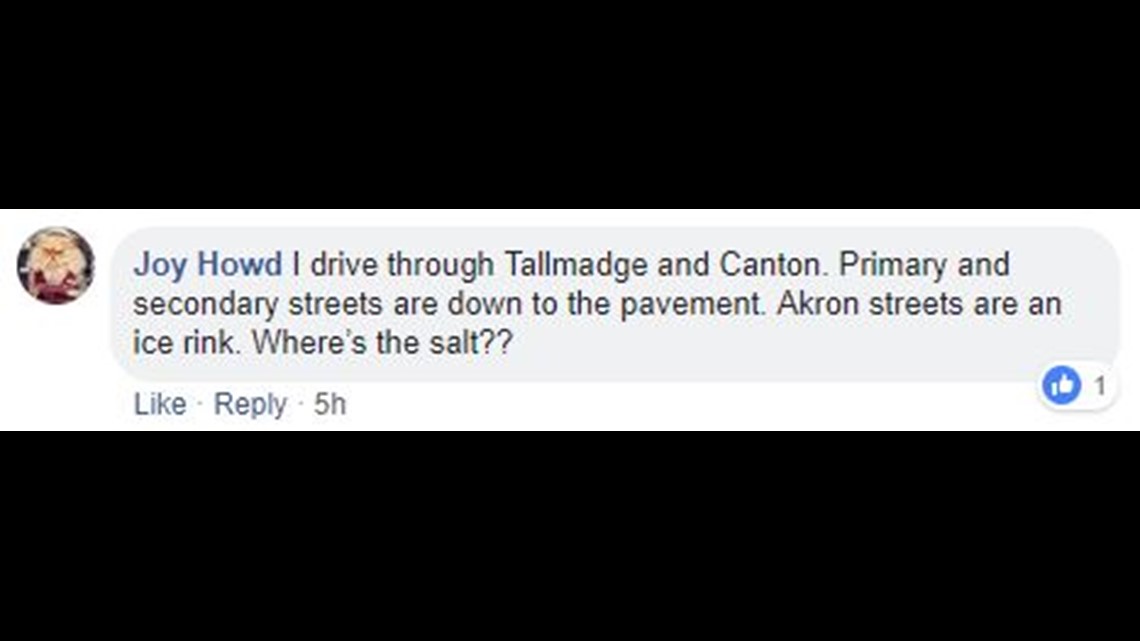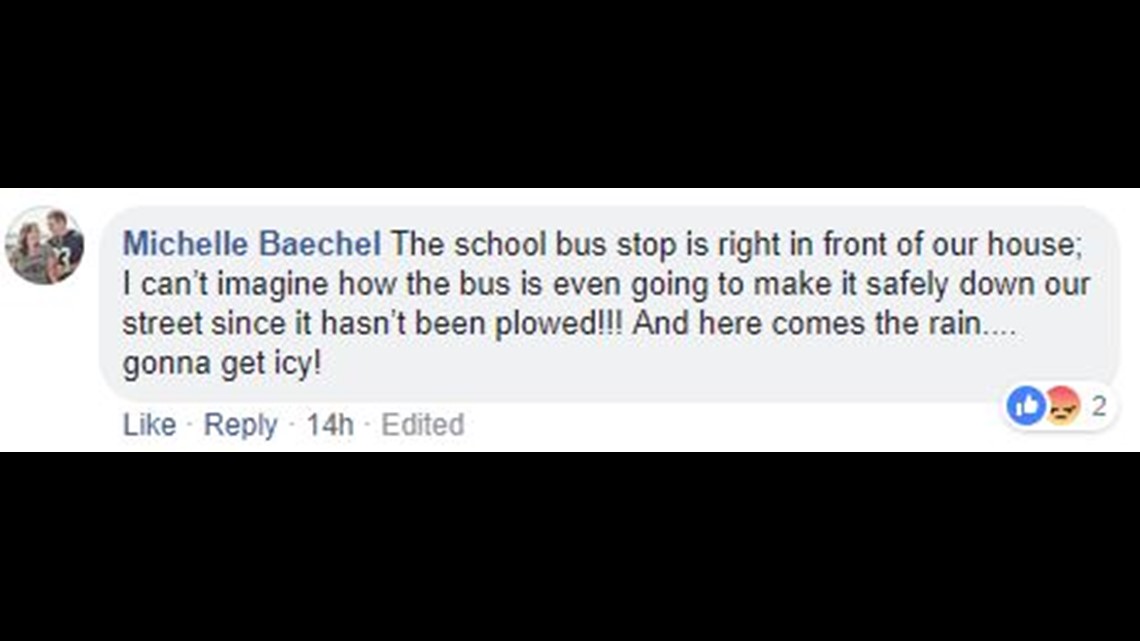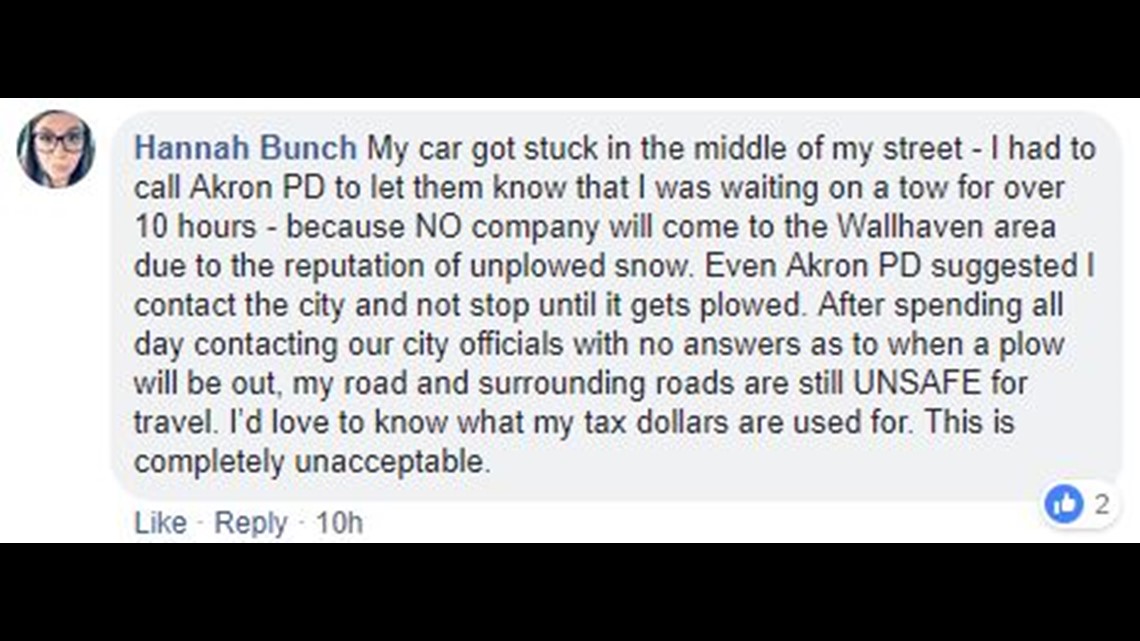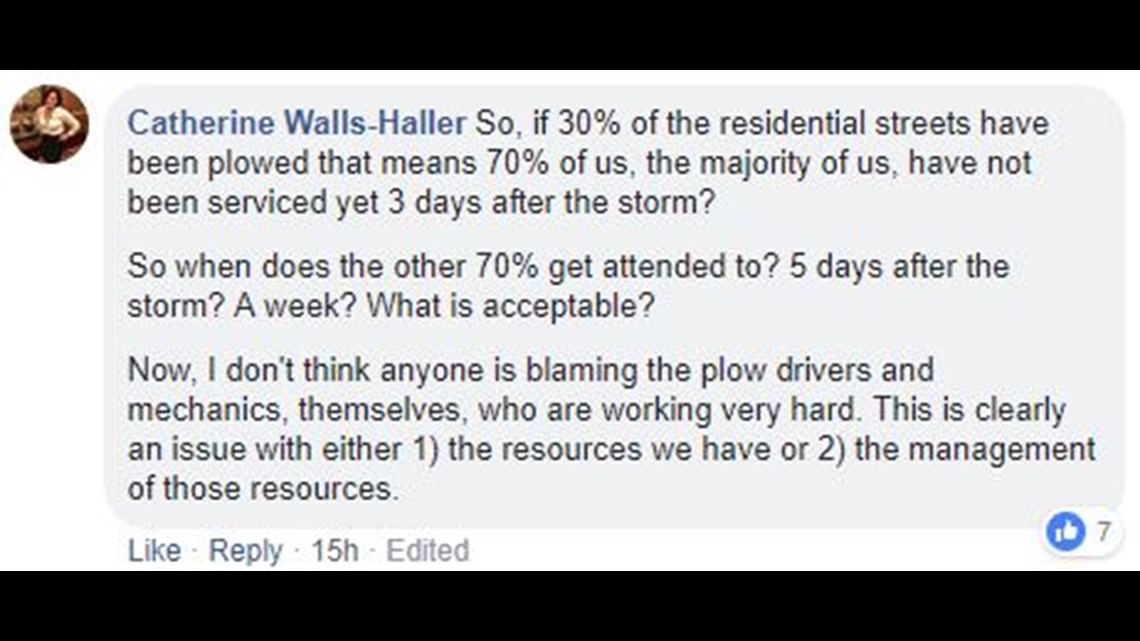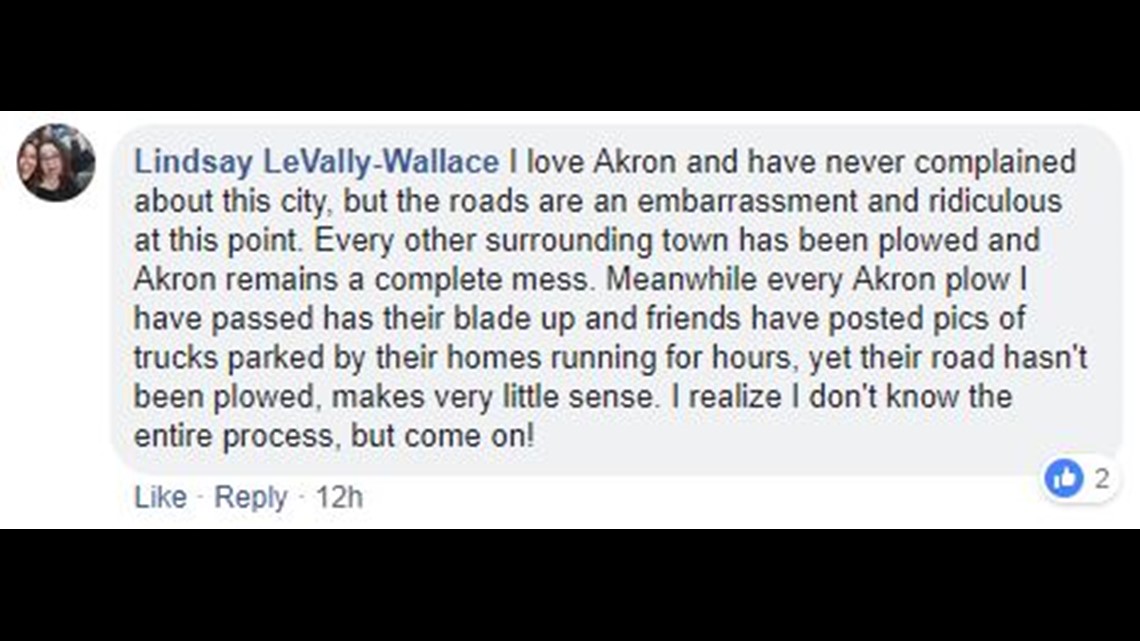 Akron city spokesperson Ellen Lander Nischt said on Tuesday that it's been "all hands-on deck to address the roads" with more than 40 snow plow trucks out to clear the roads since the storm hit on Saturday.
But the city says the process hasn't been easy.
James Hardy, Akron's chief of staff, said the storm was one of the worst the city has experienced in the past 10 years. With the city's size of more than 62 square miles, Hardy said crews have a lot of land to cover. The city also shares an "lane-mile" agreement the Ohio Department of Transportation to share the responsibility to clear the expressways within the city limits.