CLEVELAND — The tools of the artist are now bare of the hands that knew them well. For decades, the brushes and paints stroked creativity to canvas, and if a painter's tools somehow had memory, they would remember what they once had.
"He was created to be an artist, and he fulfilled that role and that purpose."
Those are the words of Terri Morrison, daughter of painter Gary Thomas. For years, Thomas' work filled the walls of the Browns and other sports franchises, as well as halls of fame.
"I'm amazed he did so much," Thomas' widow Dolly says. "I mean, he worked all the time. He didn't consider it work, actually. He enjoyed it."
Dolly and Gary Thomas met during their college years. As we visit their home, Gary's handprint is everywhere.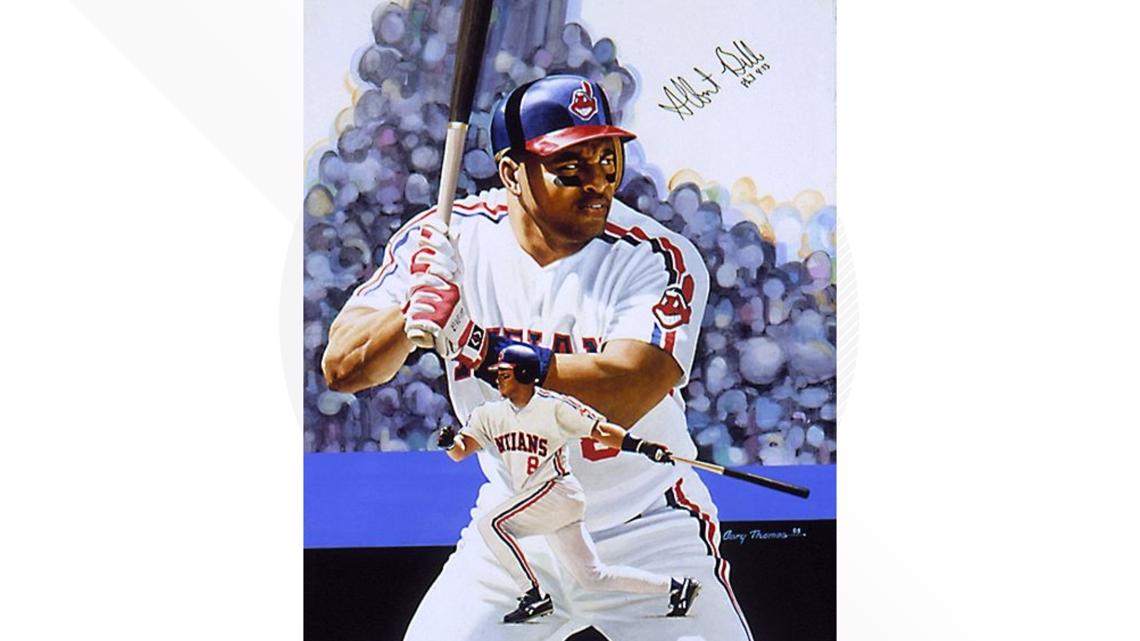 He was the dominant artist for the Pro Football Hall of Fame in Canton, painting the Hall's inductees since 1963. In the early days, some family members touring the Hall were surprised.
"The name underneath them was 'Gary Thomas,'" Gary's son-in-law Will Morrison recalled, 'and I'm like, 'This is my father-in-law doing all this work.'"
Gary Thomas died last month at the age of 85, having painted nearly his entire lifetime. At age 13, he copied Leonardo da Vinci's Mona Lisa. Syracuse University took notice and gave him an art scholarship.
His college roommate? None other than Jim Brown — later destined to brush through opponents lines for the Browns, and be a frequent subject paint-brushed on Thomas' canvas.
"When Jim Brown got drafted by the Browns, he came here and he knew Gary and all the family," Dolly remembered. "They were friends."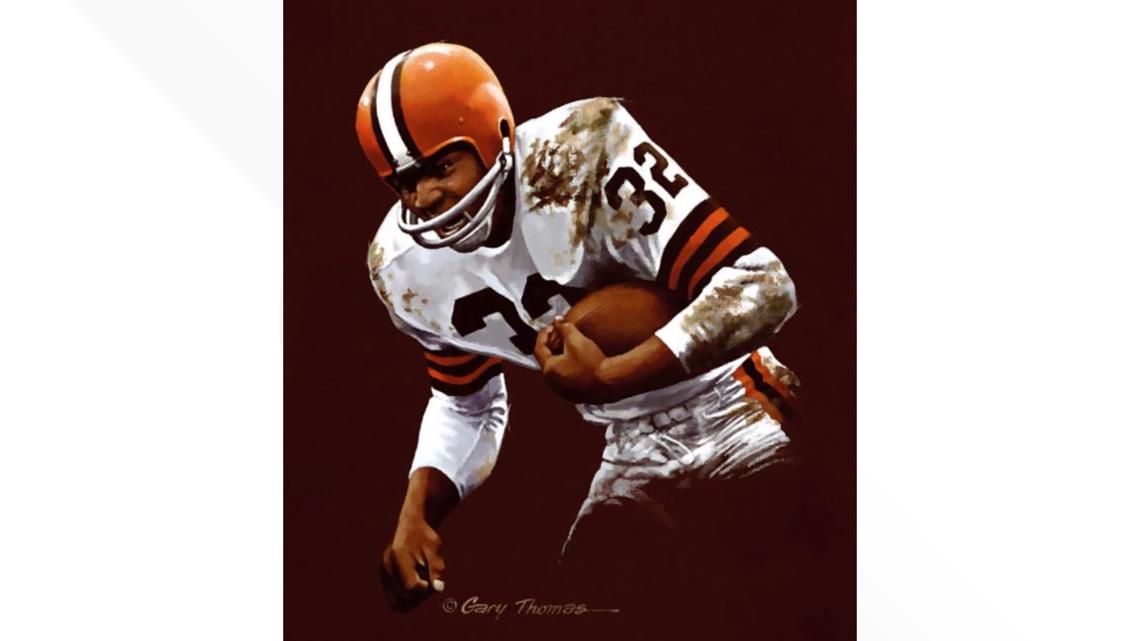 And that friendship lasted. Other teams and companies took notice, and what was not in private collections found a home in Gary Thomas' residence. It, in itself, houses a museum's collection.
"I think it's important that people know who he was," Dolly said, "and his artwork is in different places."
A sports fan, Thomas understood the grunt and grit of athletics. His paintings capture the action.
"The movement of the human body," Terri described. "The muscle, the bones."
The artist's house is silent now; the studio sits as it was when the artist left for the last time. For more than 40 years, in this one room, there was a painter's creativity. Today, there is quiet reverence to what was.
Dolly believes Gary's spirit can be felt in his studio, "A life well lived."
What Gary Thomas took was the nothingness of a blank canvas and brought life to it with brushstrokes begun in his creative mind. Although he has passed on, his story lives, a storyteller who wrote in paint.