"Nobody would ever fathom that something like this would happen in this small town," Girard Mayor Jim Melfi said over the loudspeaker at Arrowhead Stadium.
Hundreds, possibly 1,000 people turned out Sunday night to pay their respects to Officer Justin Leo.
"We wanted to show our officers we back them up and this was a great loss and we want to show we're here to support them," said Marcie Plant. She organized the event through Facebook in about two hours. She also knew Leo for decades.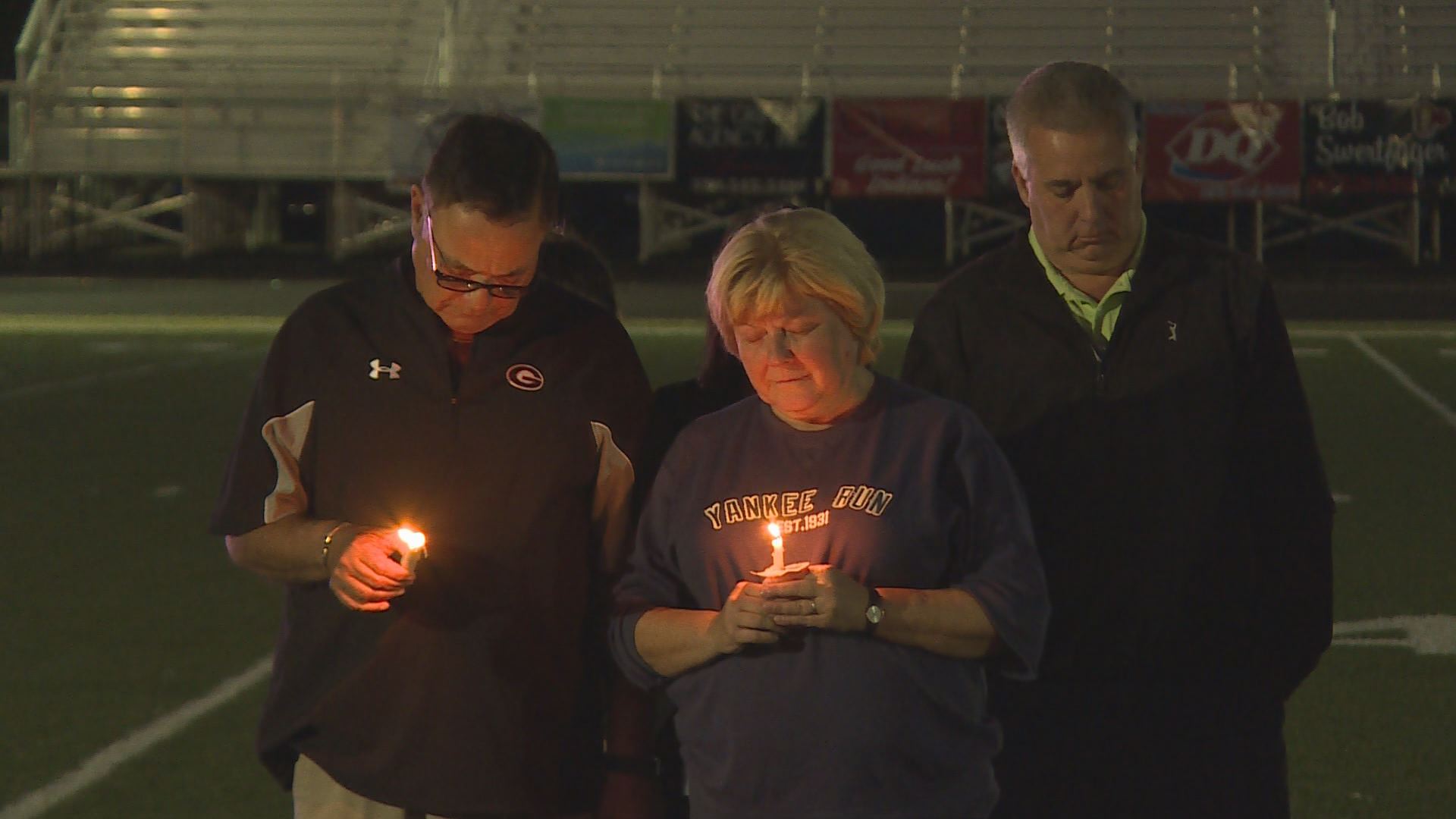 Not everyone who showed up to the candlelight vigil knew the officer, but all were devastated by the loss of a man who gave his life protecting his community.
The Mayor says Girard has never even had an officer injured in the line of duty. The 31-year-old is the first to be killed on the job. He called Saturday the saddest day in the city's history and described Justin as one of Girard's finest citizens.
"Didn't have a mean bone in his body. Always a smile on his face. Always upbeat and when he went to a call, he was there to make it better," said Mayor Melfi.
Justin served as a volunteer umpire and coach for the community's little league teams. He's the only child of two area teachers. They were present for the vigil.
Flags are now at half-staff outside the department, honoring the five-year veteran of the force.