CANTON, Ohio — "TimkenSteel you FAILED to protect my nephew."
"Devastating. There's not justice for Joey," his uncle, Patrick, told 3News.
Ferrall's mother-in-law, Wendy, was also among those who joined the line outside TimkenSteel.
"I am torn apart," she said.
She was standing next to a photo that showed Ferrall with his family.
"This is Joey's last family vacation," she said while referencing the picture while talking with 3News' Carmen Blackwell. "My 8-year-old grandson asked me who is going to go to work and take care of him now. The CEO should answer that for me."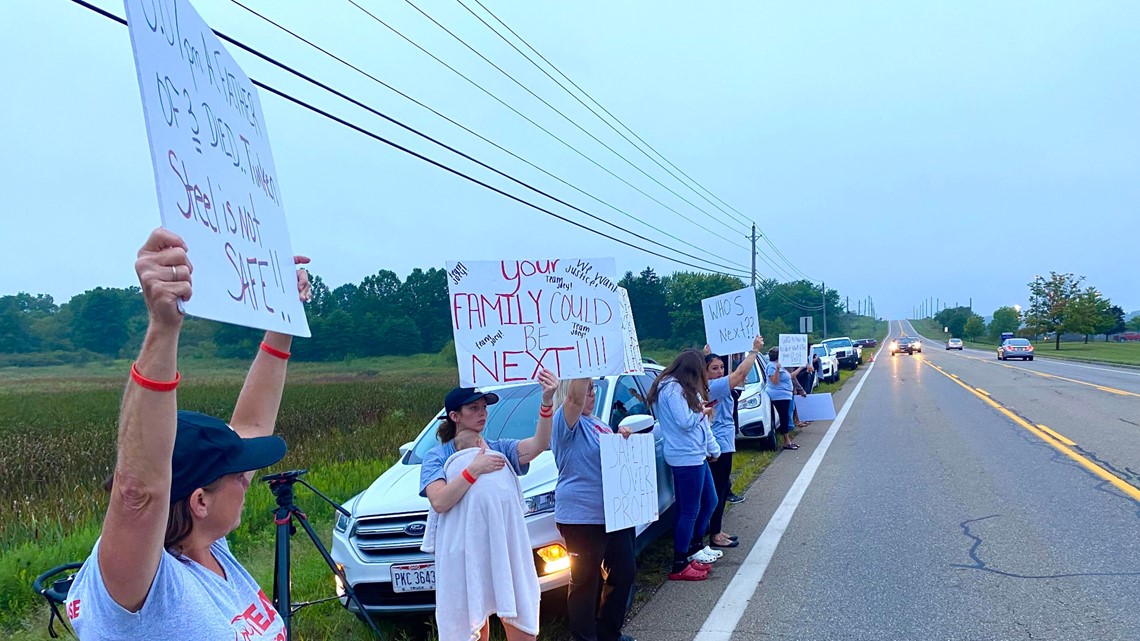 Ferrall passed away Friday from the injuries he sustained in the explosion.
A GoFundMe, which was started to help the family, has since raised more than $106,000. You can make a donation HERE.
Officials from TimkenSteel shared the following statement with 3News regarding Ferrall's death: "The company received the sad news that our employee, Joseph Ferrall, passed away yesterday. Our deepest sympathies go out to his family, friends and coworkers. We are supporting our employees with counseling resources."
A federal investigation is underway to determine the cause of the explosion. According to a spokesperson for the U.S. Labor Department, the Occupational Safety and Health Administration (OSHA) has six months to complete the investigation. TimkenSteel did not return a request for comment from 3News about the investigation.
Editor's note: Video in the player above was originally published in a previous story on Aug. 20, 2022.