CLEVELAND — Editor's note: The video in the player above is from a story published on May 4, 2021.
Ahead of his full trip to Northeast Ohio for TODAY's 'Reopening America' series, Al Roker made a surprise stop in Cleveland earlier this week to get acquainted with some of his new (and old) coworkers from WKYC.
The series, which kicks off Monday, May 10, will feature members of our 3News family-- along with Roker-- exploring the incredible sights and sounds that the 'C-L-E' has to offer.
We were on scene as 'America's Meteorologist' met up with his old Cleveland pal and current 3News contributor Leon Bibb, former co-workers Lisa Lowry, Tom Beres, Al Wohl, Joe Mossbrook, and Gail Sapienza, as well as the 3News GO! team.
Check out the gallery below for a first look at Al Roker's trip back to Northeast Ohio!
PHOTOS: First look at Al Roker's upcoming 'Reopening America TODAY' project in Cleveland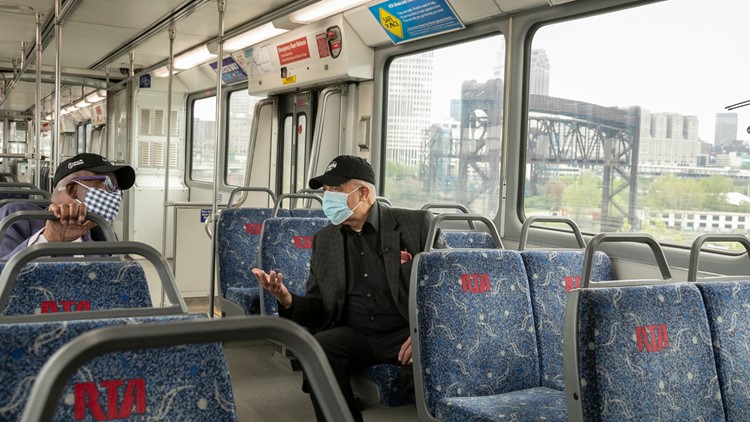 Roker's visit, announced Tuesday morning on GO! and Today, is a welcome return to Cleveland for the former WKYC employee.
"I worked at WKYC Channel 3 for five years," Roker said earlier this week. "It is literally my second home. A lot of folks in Ohio think I'm from Cleveland. Proud to be an adopted son of Cleveland."
"All next week, we're going big in Cleveland," said Today host Savannah Guthrie Tuesday morning. "Mr. Roker, who thinks he's a hometown hero there – and I think he might be, actually – he's going to kick things off with a special show Monday, May 10."
During his visit, Roker will also be joined by special guest Kevin Love of the Cleveland Cavaliers for this special spotlight of our city.
Editor's note: The video in the player below is from a story published on March 25, 2019.