Authorities descended on East 134th Street early this morning after getting a call from a concerned citizen. The video shows officers spotting the suspect, who police say has warrants out for multiple felony offenses, including murder.
"This comes back to our officers responding to a call from our citizens about a person who has victimized this community time and time again," Cleveland Police Chief Calvin Williams said of the incident.
The suspect is seen running through a yard and attempts to climb a fence before an officer yells at him to stop. The cop further instructs, "Do not reach for s--t, bud," before unsuccessfully attempting to apprehend him.
The video (portions of which can be seen in the player above) confirms the suspect indeed had a gun in his hand and pulled it out before the officer fired his own weapon. 3News has elected not to show the moment the fatal shot hit the suspect.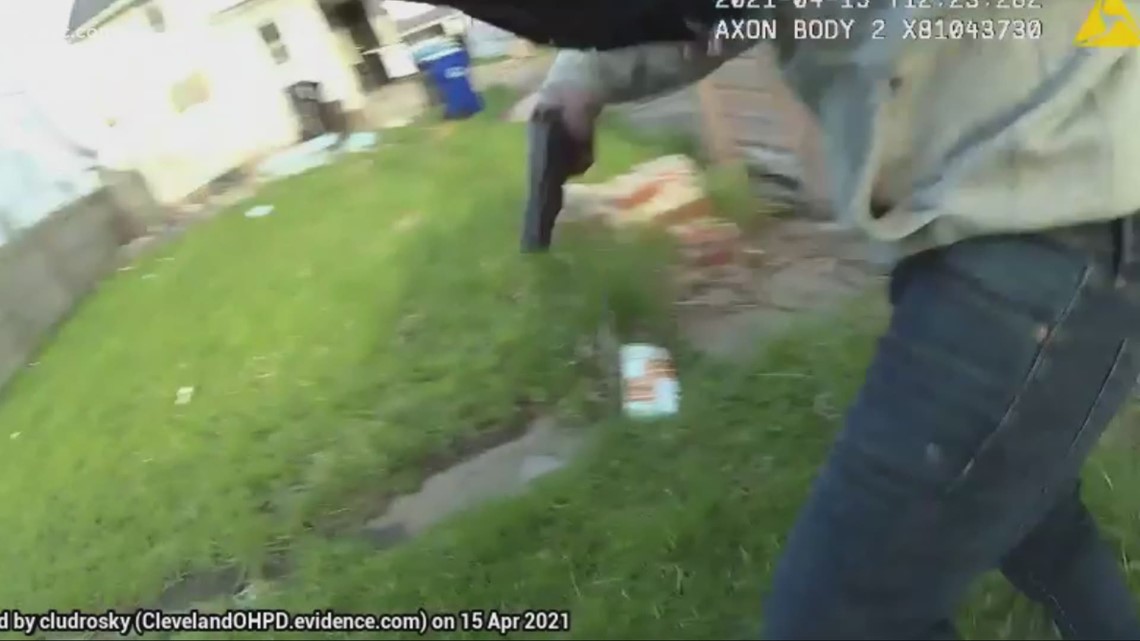 "The officer encountered the person, ordered him to put his hands up, to get down," Williams said. "That person basically turned on the officer, pulled a gun from his waistband at which time the officer fired his weapon."
Other officers quickly came over to over to give first aid, but the man (whose name has not yet been verified) died at the scene. The unnamed officer who shot him is a 10-year veteran of the force.
"He's shaken up a little right now," Cleveland Police Patrolman's Association President Jeff Follmer said in a statement. "It's not a good feeling to have a gun pulled at you, and it's not a good feeling to have to use deadly force either. It's hard for officers, especially in today's climate."
3News streamed live video from the scene for several hours, which you can watch in the player below:
That climate is hitting many of us close to home. Just in the last three days, several shootings have unfolded in different areas of Greater Cleveland, including at Madison Park in Lakewood. During that same 72-hour period, there have been five shootings in Cleveland and Akron combined, according to an online gun violence archive.
"This gun violence is happening in our region, in our state and nationally," Lakewood Mayor Meghan George said, adding she attributes the increase in her city to the pandemic. "You see people lose their jobs, lose their homes, haven't had access to mental health services, and combine that with easy access to guns, you have what is happening now."
Of the 94 police officers in the Lakewood department, George says all but one were working various patrols as of April 1. Back in Cleveland, an investigation into Thursday's fatal encounter is under way.