CLEVELAND — After 33 years of service to the City of Cleveland, Assistant Fire Chief Patrick Mangan has called it a career. He chose May 21 as his retirement date, to honor the 9 victims of the East 87th Street fire, exactly 17 years earlier.
We spoke to him about his decision and the reason behind it.
"My city is defined by the tragedies that I responded to. There is not a location in the city where I don't drive by and say, 'three people died there. two people died there. It's now time for me to go," he said.
But not before one final visit to East 87th street.
"I'm going to be honest; this is the third time I've been on this street. I tried to find it last month," he said of the vacant lot where 1220 once stood.
Mangan has tried to lock away the memory for 17 years.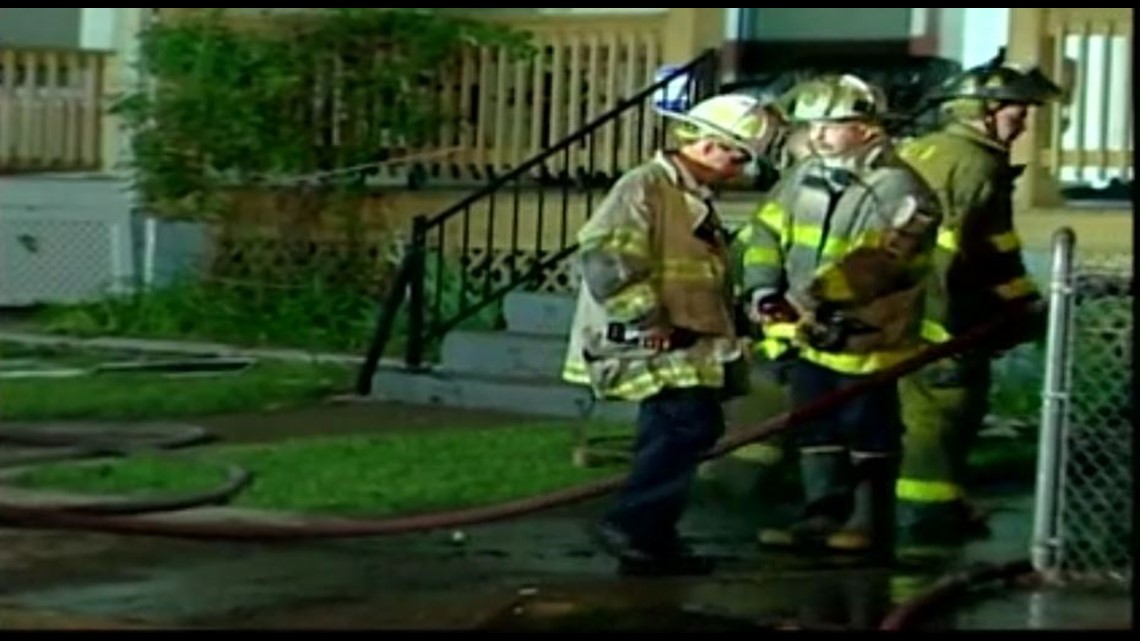 "It was not a call we knew ahead of time; we knew anything about. It was just a regular house on fire call," he told us.
"We didn't know it was a birthday party. You don't usually expect 8 to 10 children in one house," he said.
Mangan was Battalion Chief at the time. He recalls arriving, seeing an inferno to the left, and a woman, badly burned approaching the truck yelling, "My babies! My babies!"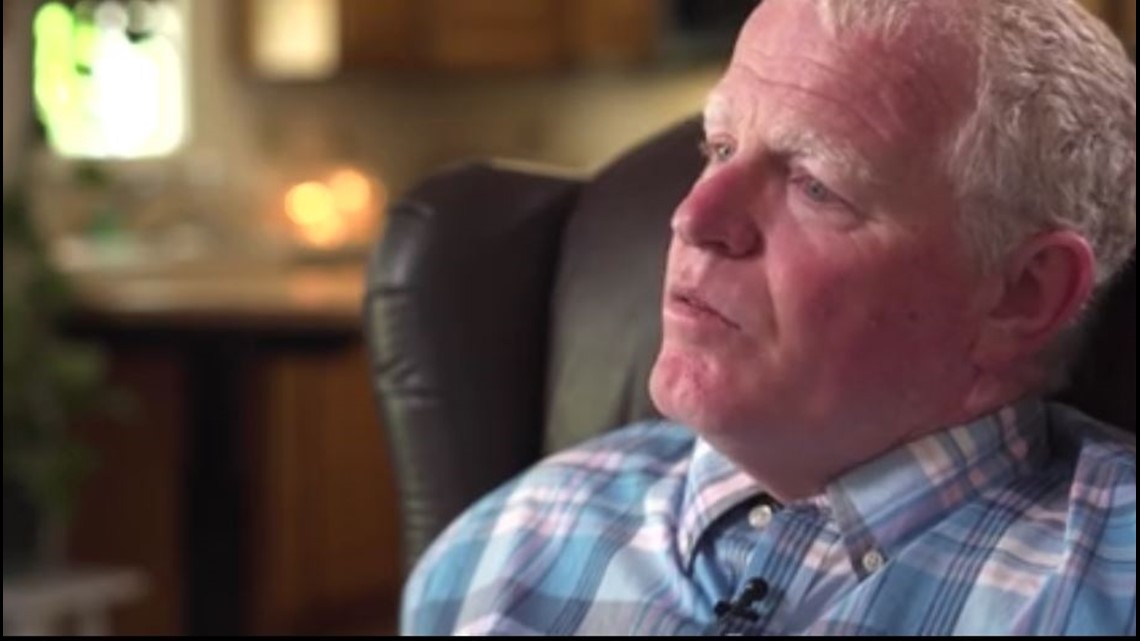 Mangan recalls fellow firefighter Angel Marrero helping to bring down child after child. It was hard to keep track. His firefighter senses recall the noise, the smell, and the taste in his mouth. The images are hard to fathom.
Firefighters had pulled six children, all unconscious, from the second floor. They had run out of ambulances. Children's bodies lay on the ground. Mangan made the call, the weight of it impossible for mere mortals to bear.
"At one point we had three children on the tree lawn, and no ambulance and we didn't have care for them. I said, 'Stop bringing out any more children'."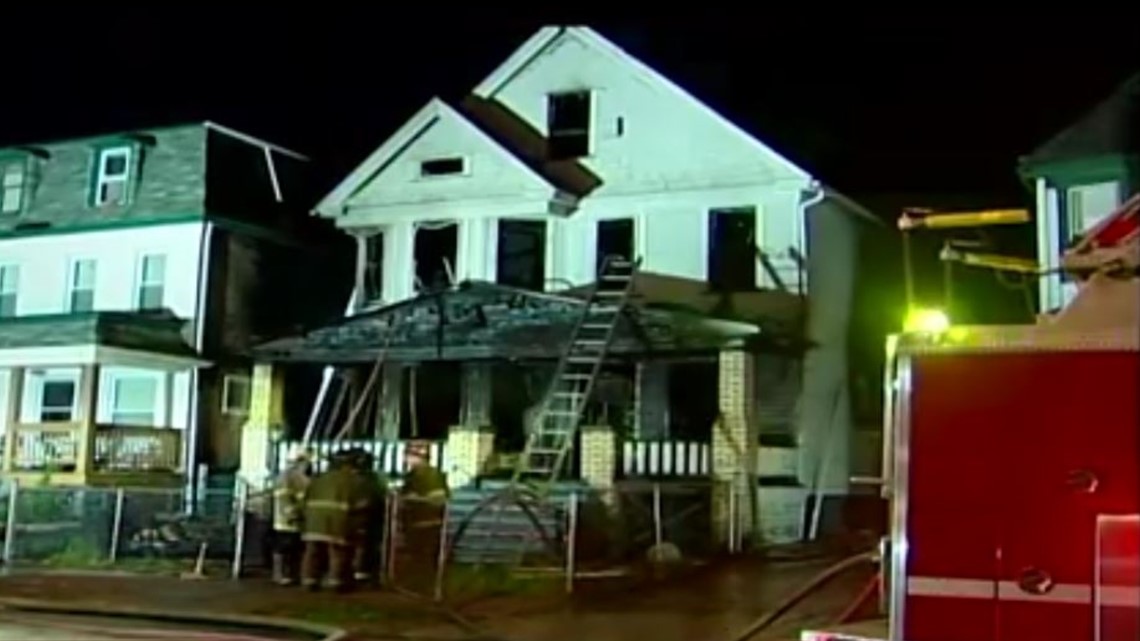 There is silence. The enormity of what the father of five said is unnerving. The burden is great.
"I have arrived in hell."
We are now sitting in Patrick Mangan's living room, on his day off. Retirement is less than two weeks away.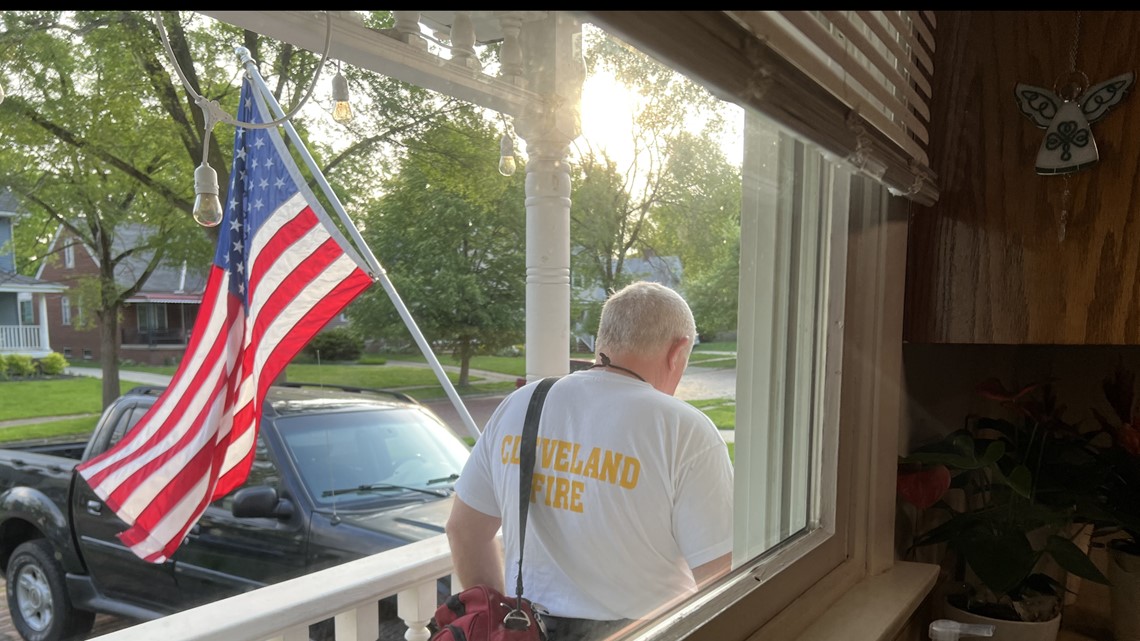 Mangan testified at both trials for the man now serving a 35-year sentence for the murders. He refuses to say his name.
Three pieces of paper, neatly typed and folded. These are the words he put to paper, describing what went through his mind that night. Reporters at both trials noted that the firefighter cried when he read his account aloud. Years later, the tears are still there.
Here are portions of his testimony:
"To the left is an inferno. A large house fire. To the right is a woman whose skin is dripping from her body. Her arms stretch out and up. More wings of skin fall. She screams, 'My babies! My babies are in there!' What choice do we have? We go into that fire. We are professionals. Will I make it out alive? Will any of us die tonight? Will our families understand? How is that woman still alive? She is burned so bad she should be dead."
"We've laid these children on the sidewalk. I draw on my God, my faith to get me through."
"Do firefighters talk about this night? No. Quiet silence. Grieve in silence. But when we all grieve about it, yes we do. When I am in a God forsaken place, I pray for a way out. Pray your way out. Please God there are no answers on this earth. Will you give me an answer in heaven?"
"I cannot find a glimmer of good from this night. We stepped into hell. I pray for insight for others. I am past it. I cannot. Finally, God, we all pray for eternal rest of these angels."
"It's important that these children's memories never be forgotten and the potential that they brought to this earth never be forgotten. I don't have anything else left in me."
Patrick Mangan cannot build a physical memorial to these children, though he hopes for one, and he would do all he can to support it.
So, he ends his career, on the day that ended all they could have been. His way to honor their memory.

Eight children and one adult. Nine angels. His strong Catholic faith tells him so.
Mangan has no firm plans yet for how he will spend his retirement. There are projects to tend to closer to home. But a life of service still interests him. He'd like to continue helping others, in another fashion.