CLEVELAND — What changes could soon be taking flight at Cleveland Hopkins International Airport? A public information meeting is set to take place this evening as findings and recommendations for the airport's master plan will be presented to residents.
"This plan is bold. It's big," said Robert Kennedy, the city's port director while discussing the 20-year plan with an estimated price of $1.82 billion.
Take a more in-depth look at the plan below...
Kennedy said the airport's terminal is among the needed changes as it currently has a pre-9/11 design. Here's an outline of "critical elements" when it comes to addressing the terminal at CLE, which includes reviewing ticketing / check-in, baggage inspection systems, security screening checkpoints, waiting areas and gates: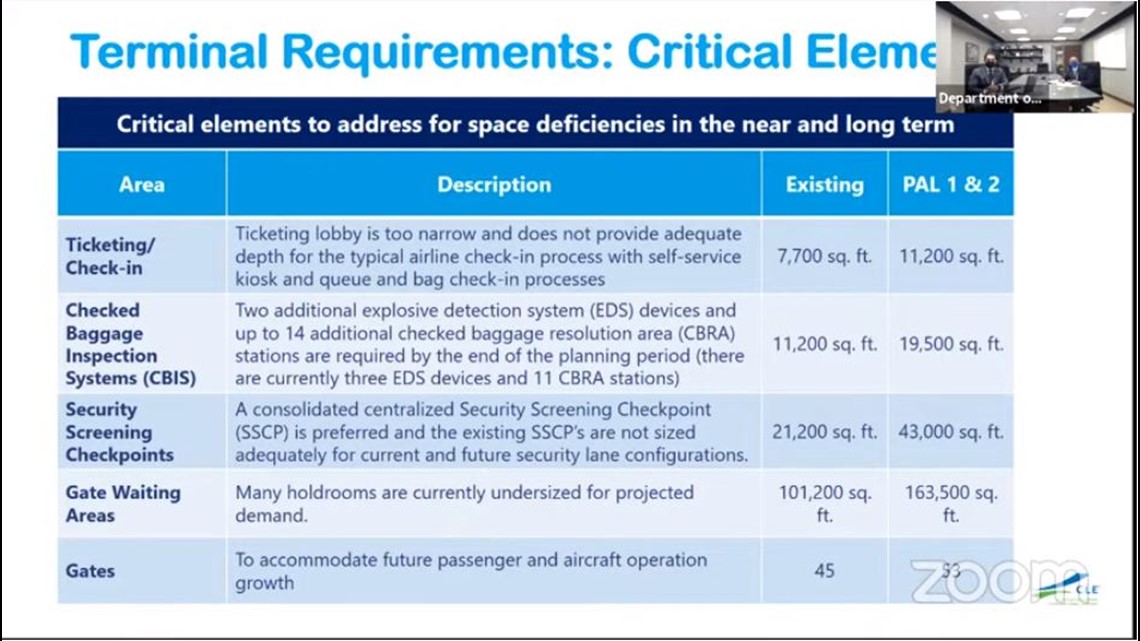 Kennedy added that roadways, parking and rental car areas also need improvement. Here's a peek at that part of the airport's "master plan":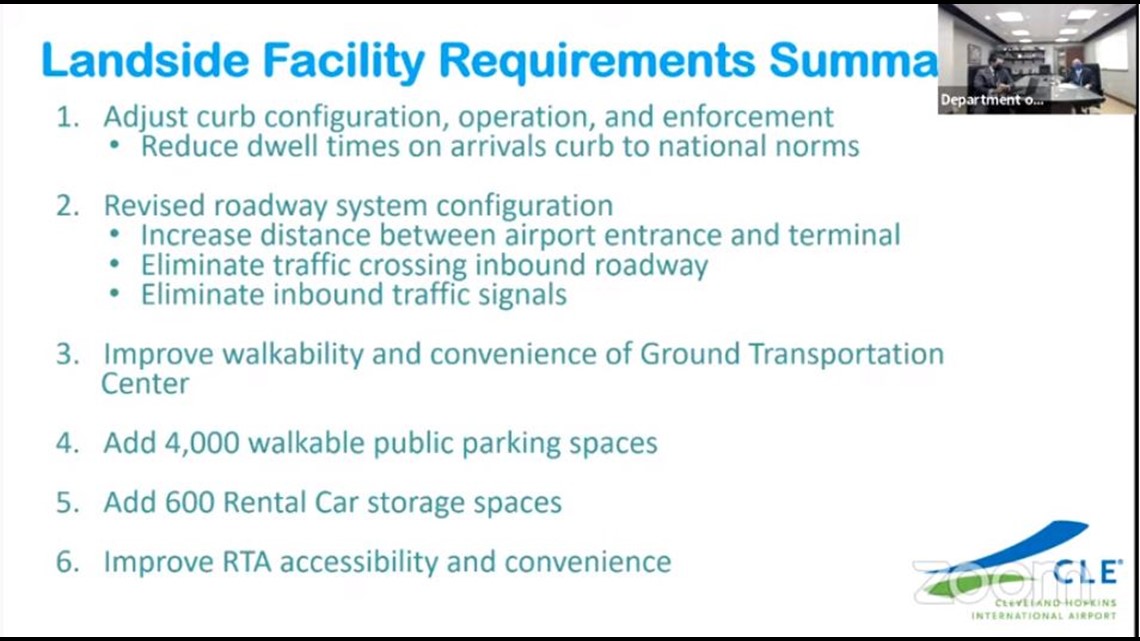 Airport officials also offered this glimpse of regional access concepts: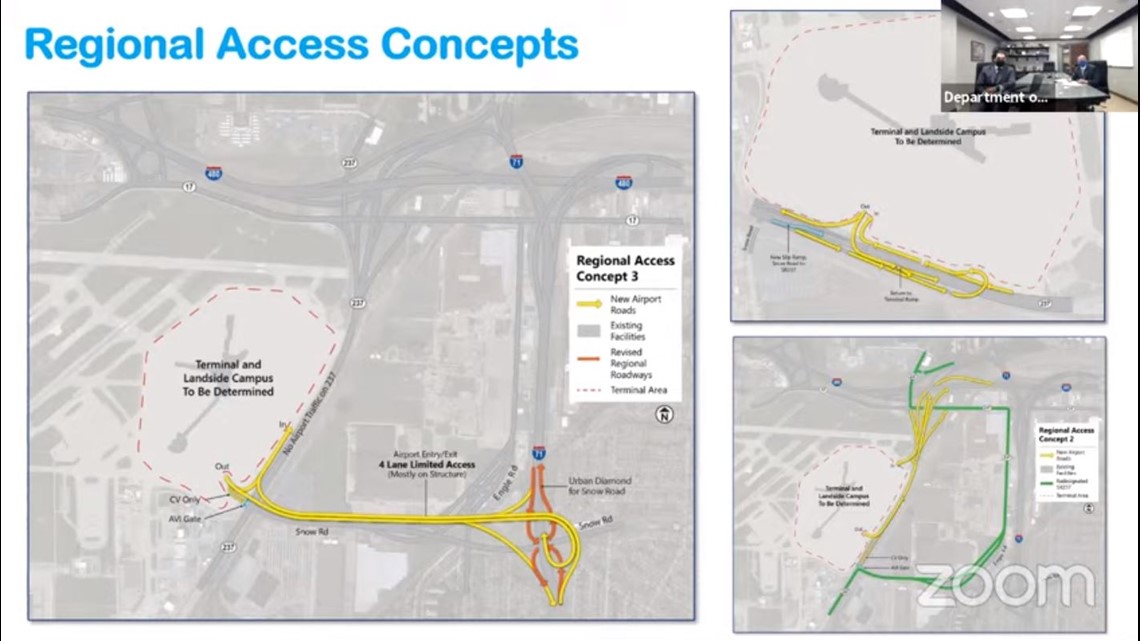 Here is a peek at the airport's overall vision for the "master plan":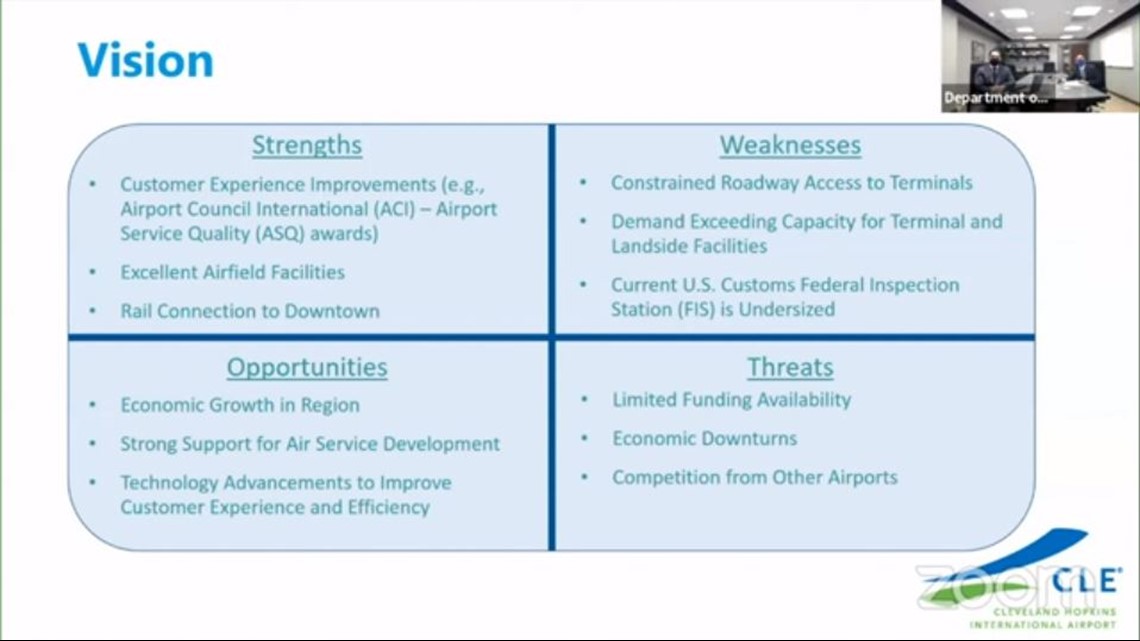 But what about the airport's runways?
"We don't need to add anymore runways," Kennedy said. "We do need to do a lot of work over the next 10 years on that airfield, but we will not need to expand beyond our current boundaries of the airport."
Kennedy said their master plan included thousands of hours with their team, complete with input from stakeholders, citizens and airline partners.
"COVID has had the greatest impact on aviation, our country and the hospitality industry that I have ever experienced in my long career in this industry," Kennedy said.
So what's next? The plan will be submitted to the FAA for review.
We streamed the entire committee meeting, which you can watch in the player below:
Kennedy previously told Cleveland City Council that the airport must look beyond the COVID-19 pandemic and prepare for some badly needed upgrades.
"Our TSA checkpoints were undersized, our baggage security screening undersized, our gate areas, terminal parking, roadways, regional access all needed attention," Kennedy said.
Editor's note: Video in the player above was originally published on March 1, 2021.
Below is the full agenda for Wednesday's transportation committee meeting:
A public information meeting was also held Wednesday night, which you can watch below: