CLEVELAND — The Cleveland Orchestra announced Friday that Music Director Franz Welser-Möst "must withdraw from all engagements from late October until the end of the year" as he undergoes treatment after recently having a cancerous tumor removed.
"His first period of treatment will begin at the end of October," the Cleveland Orchestra said while noting those treatments will continue between conducting engagements for the next 12 to 16 months.
"He plans to resume his conducting engagements in January 2024," the Orchestra said. "His doctors are confident of a full recovery."
The 2022-23 season marks his 21st year as Music Director of the Cleveland Orchestra, according to his bio posted on the Orchestra's site.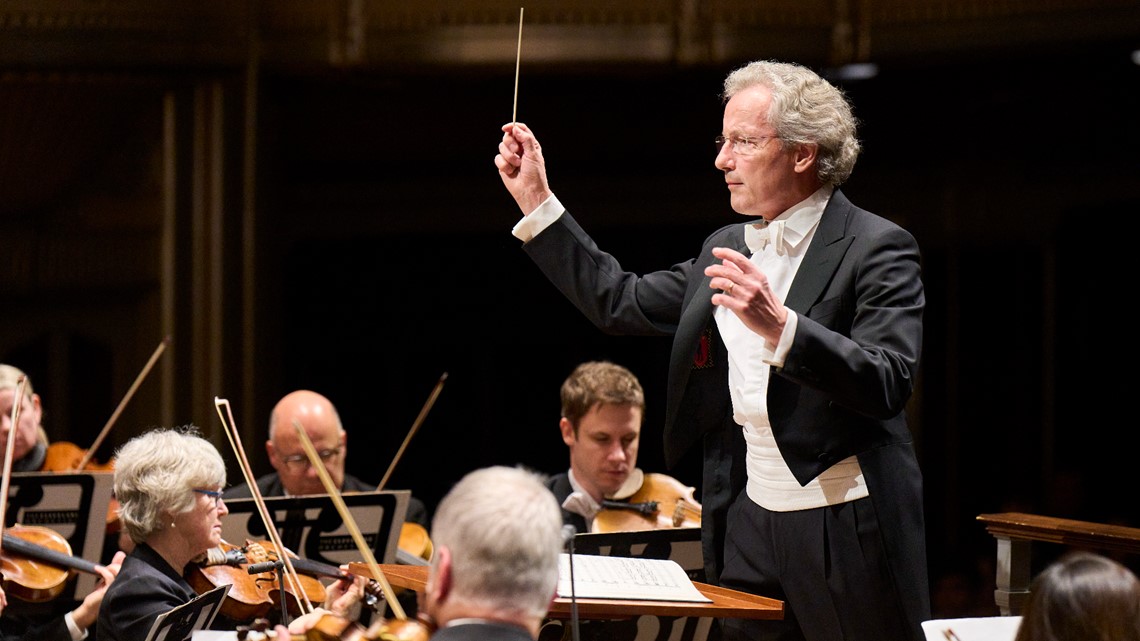 "With Mr. Welser-Möst, the Cleveland Orchestra has been praised for its inventive programming, ongoing support of new music and innovative work in presenting operas," his bio states. "To date, the Orchestra and Mr. Welser-Möst have been showcased around the world in 20 international tours together. In 2020, the ensemble launched its own recording label and new streaming broadcast platform to share its artistry globally."
Welser-Möst sat down with 3News' Russ Mitchell for an extended conversation back in 2016 to discuss his career and role with the Orchestra, which you can watch in full below...
MORE CLEVELAND STORIES FROM 3NEWS...