CLEVELAND — The Cleveland Division of Police is asking for the public's help finding a missing woman.
36-year-old Erica Lynn Gates went missing on Friday, June 3. She was last spotted driving near Public Square in downtown Cleveland.
After her family had not heard from her for a couple of hours, they reported her missing.
On Monday morning, her vehicle was seen by Maple Heights traveling southbound on Interstate 480. The vehicle is a 2011 white Honda Crosstour SUV with license plate number JGJ6679.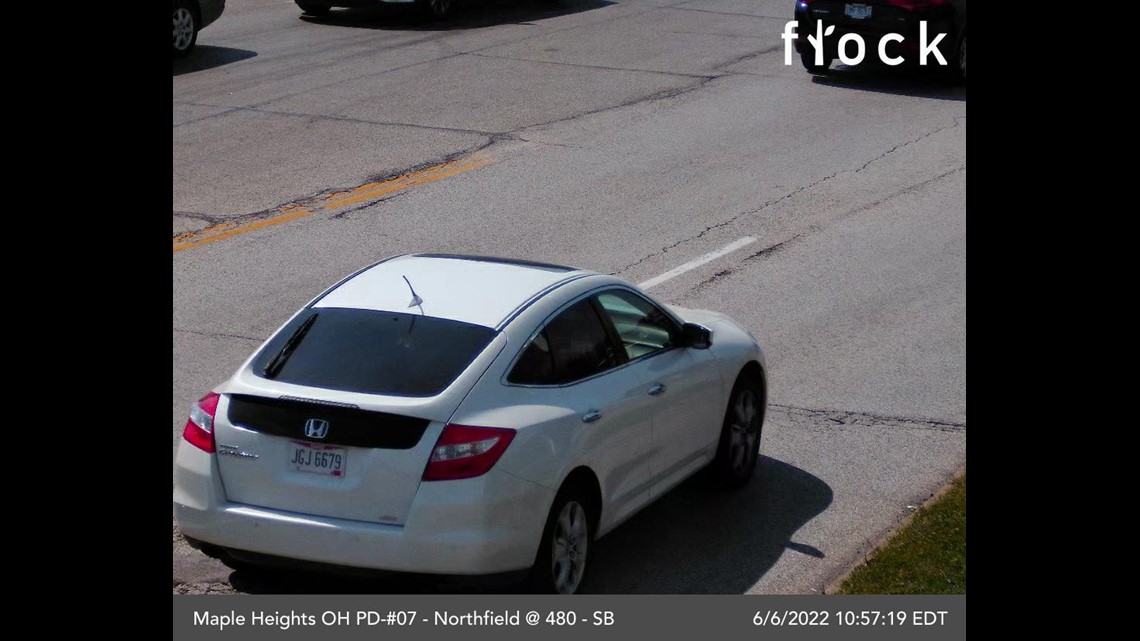 Since June 3, Lynn Gates has not had any contact with family members, and it is unknown if she is in danger.
Lynn Gates is described as a Black woman who is 5-foot-7 and weighs 125 pounds. She has short brown hair and brown eyes. The last outfit she was seen in was a white t-shirt, jeans and sandals with a silver bracelet.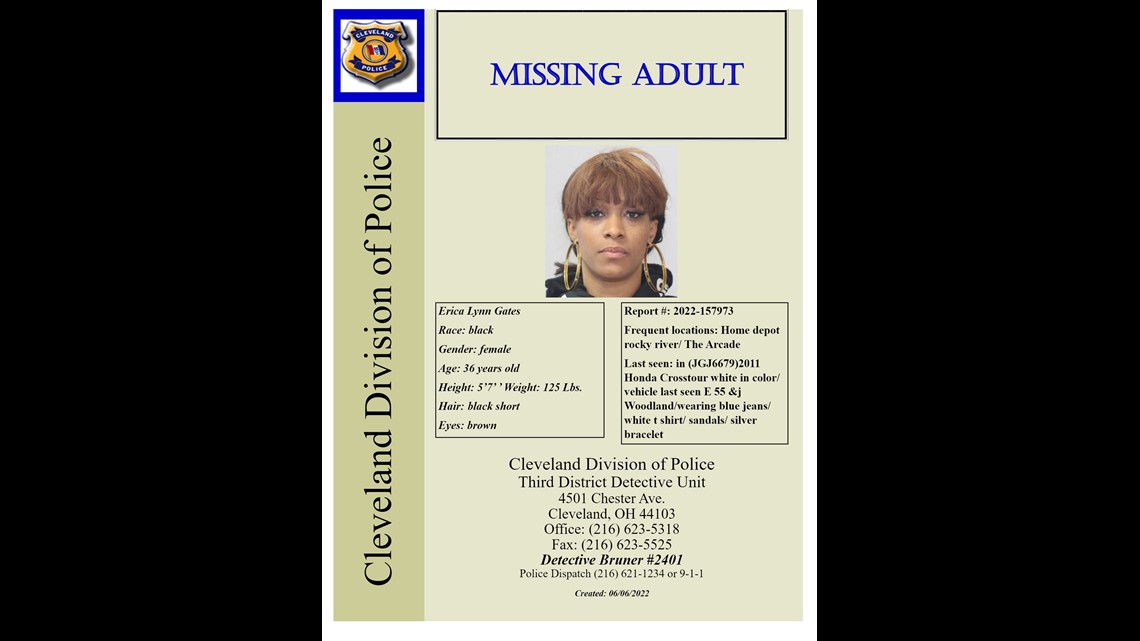 According to the Cleveland Division of Police, Lynn Gates frequents the Home Depot in Rocky River and The Arcade.
Anyone with information on her whereabouts is encouraged to call (216) 621-1234. Anonymous information can be reported to Crimestoppers at (216) 25-CRIME.