CLEVELAND — The Cleveland Police Department is asking for the public's help in finding an "endangered" missing woman.
Police say 30-year-old Lachelle Jordan was last seen in the area of East 116th and Fairport around 6 p.m. on Saturday, May 6.
Cleveland police tell 3News that Jordan is an EMS employee. The Cuyahoga County Prosecutor's Office confirmed to 3News that she is connected to a court case involving 65-year-old Michael Stennett, who was indicted on two counts of rape and one count of abduction last May.
"Our focus right now is on finding the victim and returning her safely home," a spokesperson from the Cuyahoga County Prosecutor's Office told 3News' Isabel Lawrence. "This case was scheduled for a final pretrial today, no trial date has been set."
The pre-trial, which had been scheduled for Monday, has since been rescheduled for May 30.
A photo of Stennett can be seen below.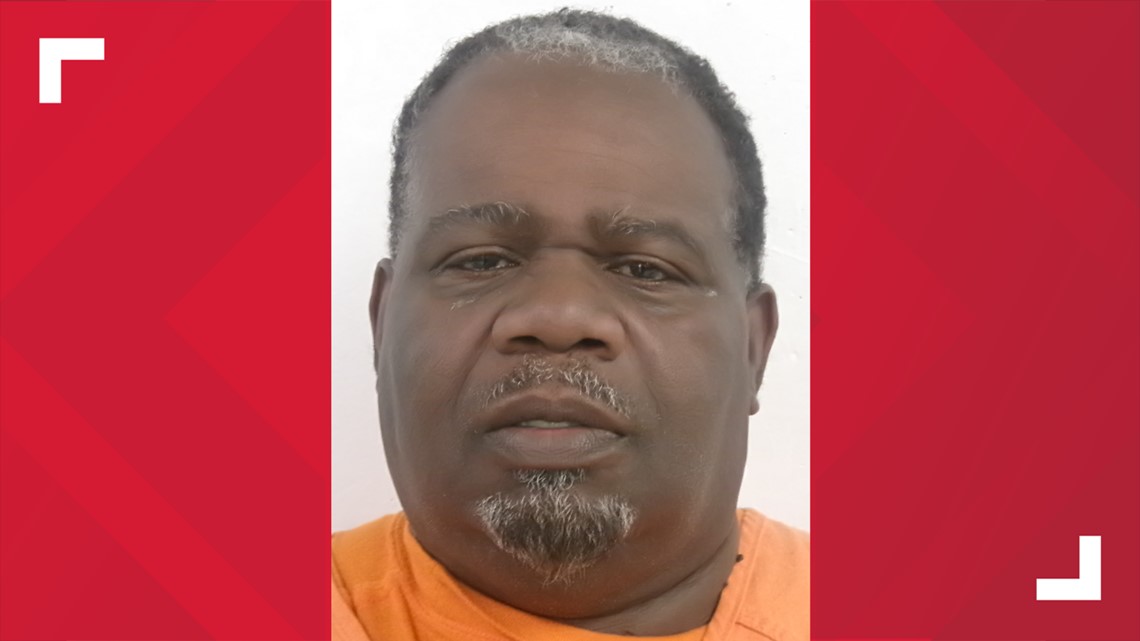 3News also reached out to Cleveland EMS, who said they are "concerned" about her disappearance, and said Jordan was hired in August of 2022.
Jordan is described as 5'2" tall and weights 150 pounds. She has black hair with brown eyes.
Police say she was last seen wearing a blue and white East Cleveland Fire Department sweatshirt with ECFD on the back and the fire logo on the front. She was also wearing green / white camo-style pants with red, green, yellow and blue Crocs.
Many residents on Fairport Avenue were left feeling concerned and confused upon learning about Jordan's disappearance.
"I'm hoping nothing happened, I'm praying to God nothing happened to the woman," said resident Gary Green. "On this street, snatched up 30-year-old, man, it's crazy."
Green told 3News that police got in contact with him Sunday night, asking to see video footage from his doorbell camera. Green said police were specifically interested in the time period from 5 p.m. to midnight on Saturday.
Green said he's not jumping to conclusions, and is hoping the situation doesn't have a bad outcome.
"I believe maybe she got scared, and maybe didn't want to testify," he said, regarding the court case Jordan is connected to.
Neighbor Hosea McGill said he and his wife are now on "alert" after learning about the situation.
"There's been some violence in the community, but it's happening everywhere, I don't think it's that strange," he said. "But with what the news is now, about the young lady missing, that's concerning. Be concerned, and if you know anything, tell somebody."
On Monday afternoon, multiple police officers went door to door, handing out flyers of Jordan's face and speaking with neighbors, appearing to look through vacant lots. Overhead, a Cleveland police helicopter circled the street. Neighbors said they also saw police cars on the street Sunday night.
"It's crazy, it is like really crazy," said Monique Lane, another resident on the street who saw the police lights on Sunday night. "It's right across the street, and we have kids up and down this street, and I've got a one-year-old that I'm raising. I'm trying to get off Fairport, really, I'm leaving Cleveland."
Anybody with information is asked to call 911 or 216-621-1234. Tipsters can provide anonymous information by calling Crime Stoppers at 216-25-CRIME.
Want to be among the first to know the most important local and national news? You can download the free WKYC app and get the latest updates right on your phone: Android, Apple.
Editor's note: Video in the player above was originally published in an unrelated story on May 4, 2023.