CLEVELAND — Police are still searching for multiple people believed to have been responsible for violently escalating last Saturday's protests in downtown Cleveland.
Authorities shared video and photos of five males appearing to start a fire at a local structure. They are set to be charged with rioting and arson, once found.
Another video shows a female using a baseball bat to try and smash a window, despite attempts by fellow protesters to stop her. She also appears to be seen stealing from a local business, and is being sought on theft and vandalism charges.
The demonstrations were meant to be a show of solidarity against police brutality, particularly following the death of Minnesota's George Floyd. However, even though the vast majority of event attendees and organizers attempted to keep the peace, rioting broke out in the city, with multiple fires set and businesses looted across the Euclid Avenue area.
There has been at least one additional arrest, with officials taking a 17-year-old Olmsted Falls boy into custody this afternoon. Photos appear to show him dismantling and jumping on top of a police car.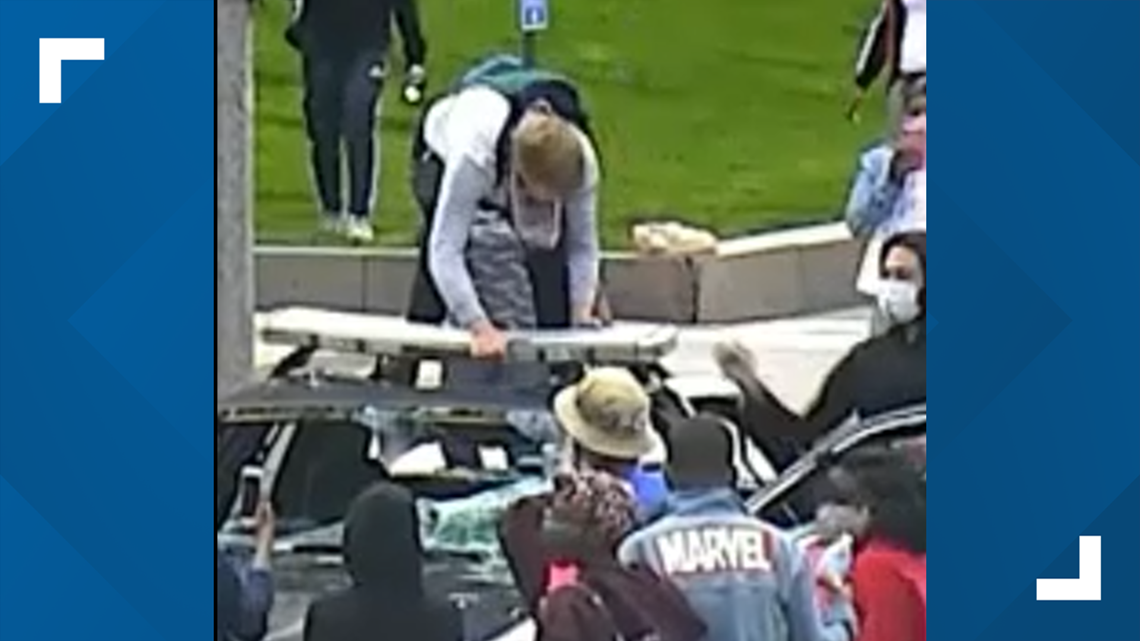 Anyone wishing to provide information is asked to immediately call Crimestoppers at (216) 252-7463, or upload information here.