CLEVELAND — During the time of the Underground Railroad, Cleveland went by another name for those seeking freedom. It was called Station Hope.
Saturday, June 27th, that history and what we our society faces today will be explored by local artists, thanks to the Cleveland Public Theatre.
The annual festival, Station Hope, celebrates Cleveland's rich history in the abolition movement, through music, spoken work and dance. It also reflects today's current climate and the long way our community needs to travel to freedom.
"I think that that focus, and that clarity makes this year's Station Hope poignant and needed as much as ever," said Raymond Bobgan, the Executive Artistic Director of Cleveland Public Theatre.
This year, Station Hope is virtual. The livestream is Saturday, June 27th on Cleveland Public Theatre's Facebook, Twitter and YouTube pages from 5 to 10pm. It is broadcasted from St. John's Episcopal Church, Cleveland's first authenticated Underground Railroad site. And will tackle topics of racism, police brutally and gun violence. The 5-hour format will allow the audience to check in and out when they want.
"Some of the things we are going to be talking about are going to be traumatic for some people and they need that time to breathe. For some of us, we need time to process and reflect on how we might have been complaisant, how we have been complaisant," said Bobgan.
150 artists, from 30 local organizations, all had to adapt their art from the stage to the screen, most performing from home.
"What we have seen is artists again and again innovate and finding ways to communicate something that normally would be in person," Bobgan remarked.
Djapo Cultural Arts Institute will provide the closing performance called "Art as a Weapon." The group preserves the art of Africa through dance, drums and poetry.
"Using all of those things as an outlet from all the trauma we have experienced so that we can continue to heal and have hope," said Talise Campbell, the Artistic Director of Djapo Cultural Arts Institute.
Though we can't gather in person, Bobgan hopes the virtual Station Hope will continue the conversation for change.
"This is something else, this is something more personal and more vulnerable," Bobgan stated.
"It's going to be a change agent for what we hope to see in the future with art, with music and with dance," said Campbell.
WKYC is a proud media sponsor of Station Hope.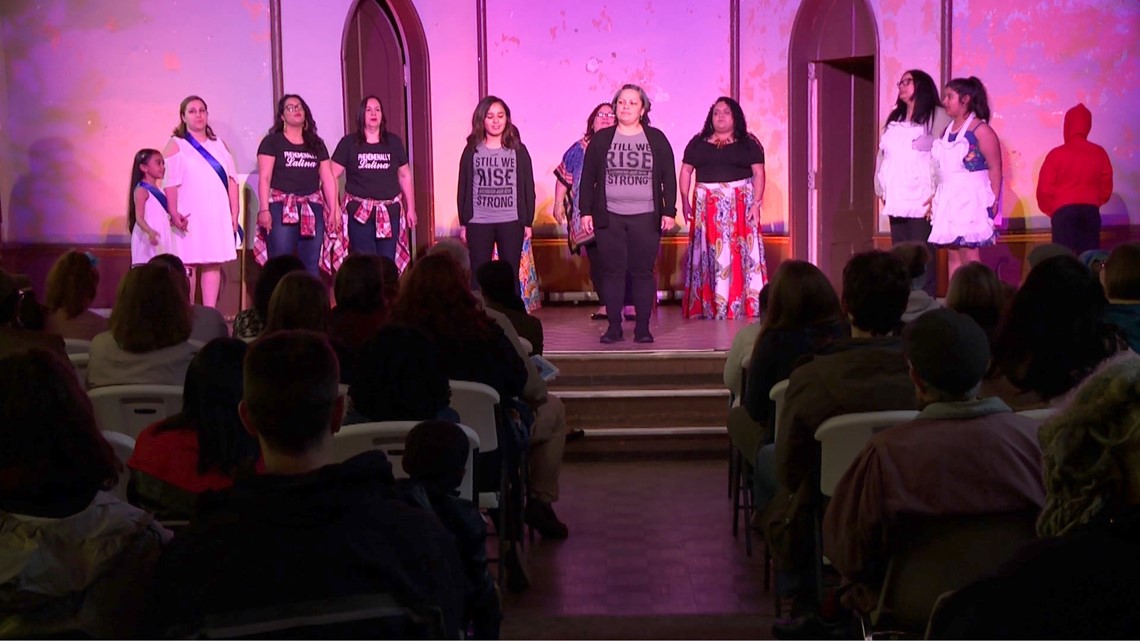 NOTE: Images used in this story are from 2019's event.