CLEVELAND — Residents on Cleveland's east side can now shop at a newly renovated Save A Lot grocery store, which was unveiled Friday morning.
The store, which is located at 14301 Kinsman Road, was remodeled as part of a plan to eliminate "food deserts" in the city's most economically disadvantaged neighborhoods. The remodeling efforts were spearheaded by The Jane's Group.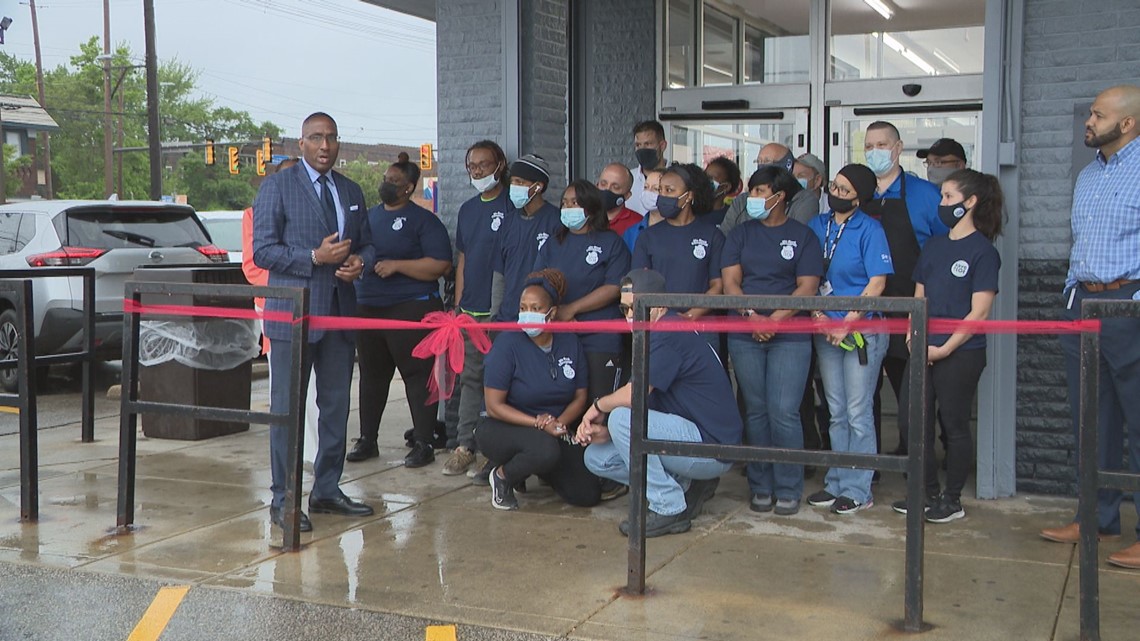 "Every resident in the city of Cleveland deserves to have access to fresh and healthy food," Reed said in a statement before the ceremony took place. "Our communities cannot grow and sustain on a diet of junk food and liquor."
Editor's note: Video in the player above was originally published in an unrelated story on May 24, 2021.