CLEVELAND — It was two years ago, an early June morning for Officer Jonathan Rodriguez.
He was a passenger, along with four other Cleveland SWAT patrolmen, inside a SWAT van en route to an active scene. When the van was hit by a passing drunk driver that failed to stop at a red light, it hit a pole, leaving the officers in serious condition and Rodrigues paralyzed from the neck down, confined to a wheelchair.
Since that fateful morning, daily life for Jonathan has been a challenge.
"He continues to fight for his family and for what he loved to do which was serve this community," Officer Freddy Diaz says of his colleague.
Both Rodriguez and his wife Z, a fellow Cleveland officer, tackle the resilience with their two children, Mia and Jeremiah.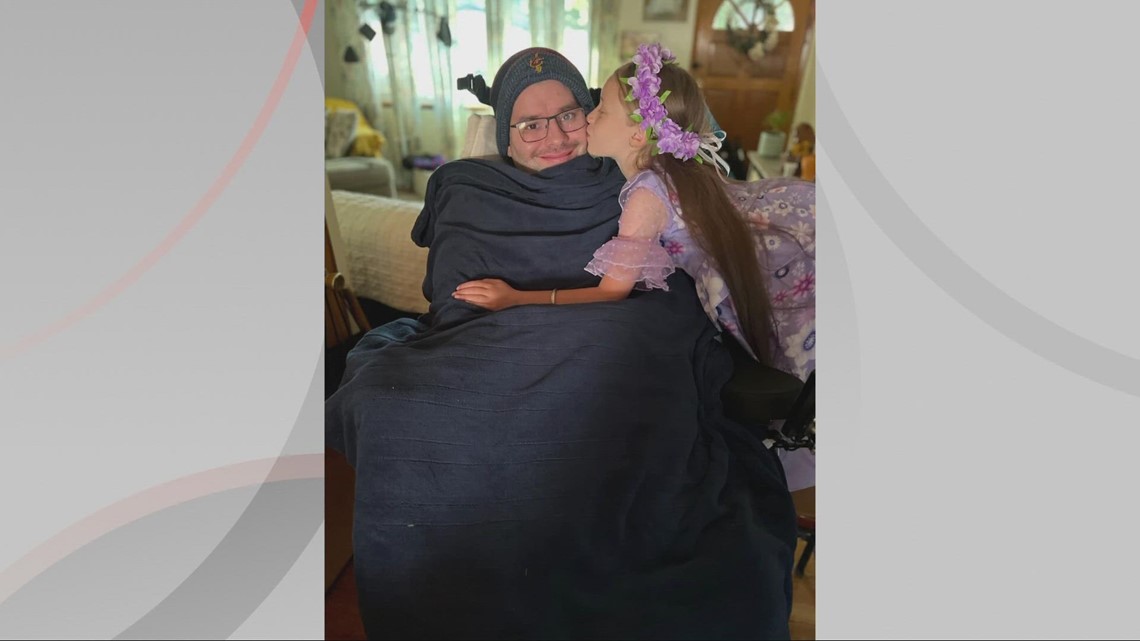 "I don't know if you could find someone stronger than Z," Diaz gushed. "She's been there through thick and thin for him supporting him, the true definition of love. She's been his nurse, his support, taking care of the kids. and still continues to serve the public."
Jonathan has had various surgeries and continues physical therapy, but now that his worker's compensation has capped out, the next procedure he needs that could improve his independence and communication with his loved ones is an expense his family simply cannot afford.
This Saturday, Cleveland police and Blue Line Unlimited — a nonprofit designed to assist first responders and their families through trying times — is holding a raffle night in Parma. They hope to meet a goal of $50,000, which Rodriguez needs for his next surgery.
"In a weird way, he's been a motivation to all the officers for the department who see his struggle day in and day out," Diaz said. "We hope the community here in Cleveland always comes together to support someone that was there protecting and serving the public for a long time."
The raffle will take place beginning at 5 p.m. at the UAW hall on Chevrolet Boulevard. To donate to Rodriguez's cause, click here.