CLEVELAND — Mary Verdi-Fletcher and the Dancing Wheels Company & School have spent 39 seasons breaking through barriers, offering individuals with disabilities the full opportunity to experience the world of dance.
The Company has just achieved another amazing milestone.
The full Dancing Wheels Company recently returned home after embarking on its first tour to China. Dancing Wheels helped to open The Luminous Festival in Bejing at the state of the art 77 Theater. The festival was China's first to ever feature disabled artists.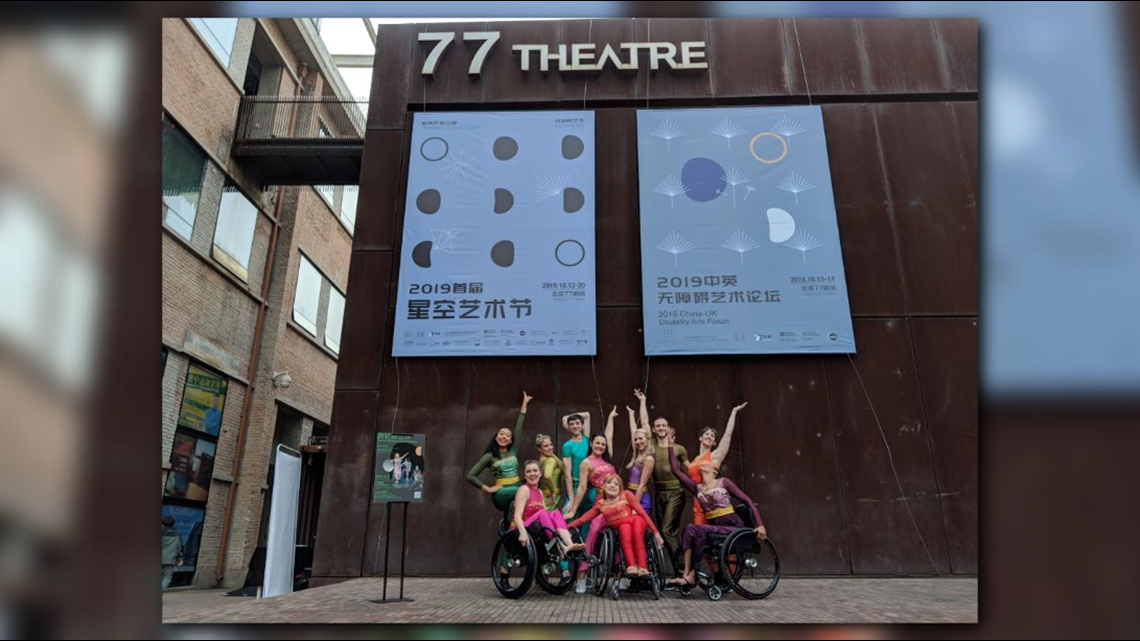 "It is a great honor to be invited to take part in such an important festival," Dancing Wheels President and Founder Mary Verdi-Fletcher said in a statement prior to the tour. "Our work as an international touring company has allowed us to open the doors to arts access for many who would not otherwise have the inspiration, direction, or know-how to do so. Opportunities like this are central to our mission and at the heart of our passion."
Funding for this historic tour was made possible by the generous support from the Mid Atlantic Arts Foundation, and the U.S. Department of State, Beijing Embassy.
Dancing Wheels Company members are now busy working on their own choreographed pieces based on their experiences in China. They will unveil their new dance works during a concert: East Meets West…A Tale of Two Cities at moCa Cleveland on December 12 at 7:30 p.m.