CLEVELAND — Firefighter Johnny Tetrick is being remembered fondly by his family.
Among those loved ones are his brothers at the Cleveland Division of Fire's Station 22, plus Tetrick's three daughters and his father, also a former Cleveland fireman.
"You saw that Johnny Tetrick was on the schedule, you knew it was going to be a good day," Firefighter Dan Zudic said.
"You could not be sad with that smile or his laugh, his laugh was just so unique and amazing he was just such a happy person," daughter Eden Tetrick said during a Wednesday news conference.
Johnny Tetrick, the father of Fallon, Reegan and Eden, worked four jobs in all. His daughters say he loved to be busy even at home, and if he couldn't be with them, he wanted to be at Station 22.
"He wanted to make a difference that he was here with these guys, that he grew up with these guys and that this was his family," Fallon Tetrick added. "The other thing he said was that if anything ever happened to him, he wanted them to be with us."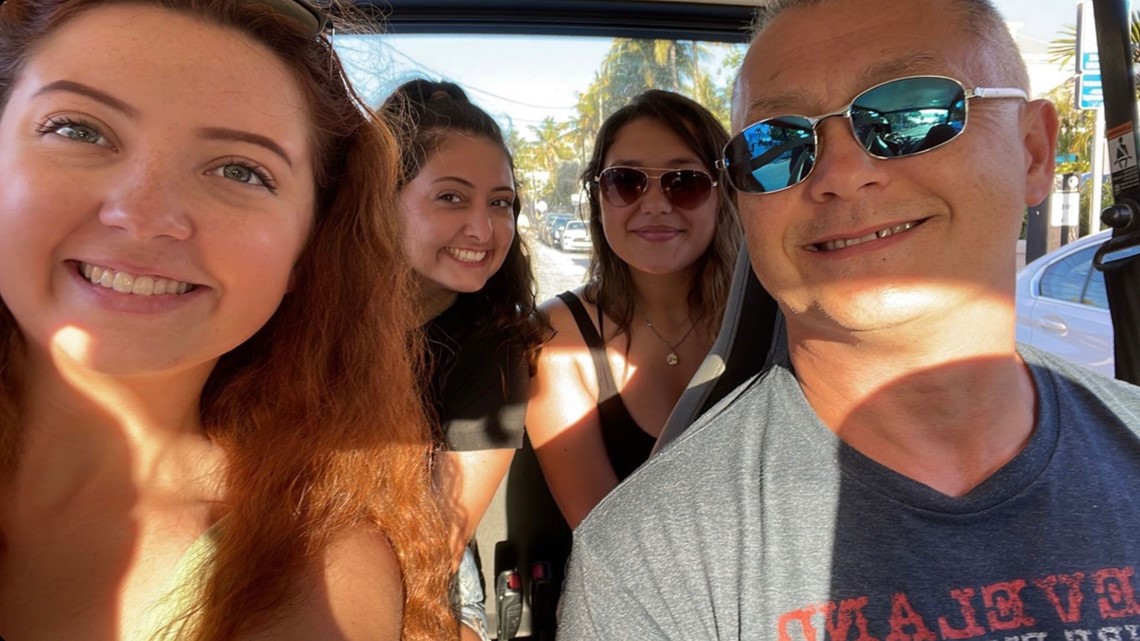 Tetrick's fire family has stood right by the side of his daughters, sharing stories of the happy times and the high bar their father set for others.
"As an example to the junior guys, he was incredible," said Cleveland Division of Fire Captain Tim Todten. "The guys in this station and in this job everywhere are better because of guys like Johnny."
"The most valuable thing in life you can give is your time because they're not making any more of it, and when I heard that I thought, that's Johnny right there," firefighter Ray Wacker added.
Sometimes people wondered why the 51-year-old Tetrick was still a firefighter. The answer? He loved it, plus he wanted to keep working for his daughters.
"On my last phone call with him, I asked why he was still on the job at 51. He said he wanted us to all have health insurance through college," said Fallon Tetrick.
His daughters also said while they believe he deserves punishment, they forgive the hit and run driver who killed their father, saying that's what he and his faith would want them to do.