CLEVELAND — Dennis Kucinich.
Few names in Cleveland politics elicit stronger reactions. Elected mayor in 1977 at age 31, he is best known for a tumultuous two-year tenure and for refusing to sell the city-owned utility – then Muny Light -- as the city faced default in 1978, 42 years ago next month.
Now 74, Kucinich is publishing a book, "The Division of Light and Power," about his effort to save the power company, now known as Cleveland Public Power.
In an exclusive interview with 3News, Kucinich talked about the book, the current state of the troubled utility and whether his future includes another bid for mayor.
Headlines about the city's default in 1978 scarred the city and Kucinich's reputation - but later aided his redemption.
Kucinich lost his re-election bid to George Voinovich in 1979. But he would go on to win a seat in the Ohio Senate and then a seat in Congress. Both campaigns were fueled in part by his crusade as mayor to keep the public utility, which saved Clevelanders tens of millions of dollars in cheaper power rates.
"All my life, I've always fought for those things that are worth fighting for," Kucinich said this week in an interview conducted on the Zoom app. "That's how I live. And when I was called upon to put everything on the line for the people of Cleveland -- including my own career, by the way – the people came first."
Since losing his seat in Congress in 2012, Kucinich has been writing about the saga of Muny Light, which included pressure from Cleveland Trust bank to sell the utility for promises of access to credit to avoid default.
"No city and a mayor were ever publicly threatened to sell a city asset and told that if I didn't, the city's credit wasn't going to be renewed and the city would be smeared with a default," he said. "And not only that, but there was so much money at stake in this one deal."
During his mayoral tenure, there were multiple assassination attempts on his life, detailed in his forthcoming book, he said. (You can order a copy of the "Division of Light and Power" on Amazon here. It is available Jan. 1, 2021.)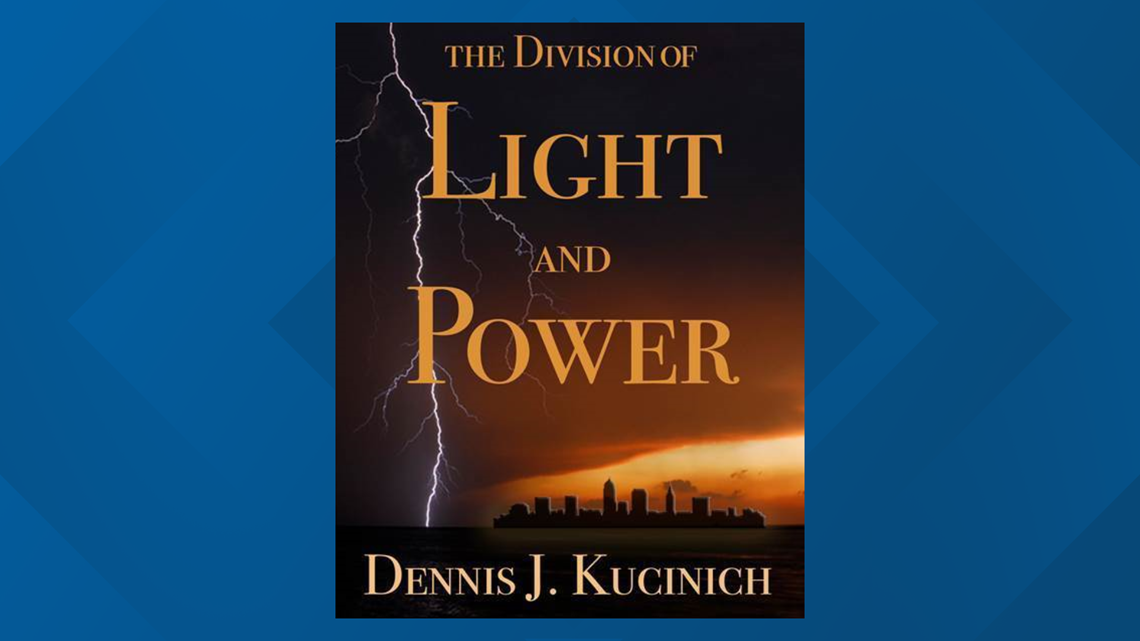 "There were three assassination attempts, which I never discussed at the time and I write about," he said. "I go into detail about the history of the conflict. It was about whether I was on the side of the people of the city or whether I was on the side of Cleveland Trust and its friends. To me, it was an easy choice, but boy, what a price. And you know, the story is one that has really never been told."
Today, Kucinich is critical of the city's oversight of Cleveland Public Power, which has been beset by management, operational and financial problems. The utility has also been the subject of a consultant's review – for which the city paid more than $1 million. The review – obtained exclusively by 3News -- says the utility is in dire shape.
"When money is being lost, or the rates keep going up, that means something is wrong," Kucinich said about the utility's current condition. "And that consultant's report -- what do you need a consultant in the first place to tell you how to run an electric system? That's part of managing a city government. We have utilities. You run an electric system."
Earlier this year, Kucinich questioned why the utility is not reducing electric rates when it appears to have a surplus of cash, based on publicly available financial records. He raised the issue again with 3News.
"What concerns me is that the city is sitting on a $30 million dollar surplus right now that can be used to lower the rates for people who are hurting right now," he said. "This is a time not to be salting away money. People are having trouble making ends meet."
Kucinich is still living in Cleveland with his wife Elizabeth. And he's speaking out on several other city issues, including city council itself. He said city council isn't aggressive enough in acting as a check on Mayor Frank Jackson, who's been in office for nearly 16 years.
"There should be a balance of power," he said. "That doesn't exist right now. [Council] has basically become inert, and I don't think that works for the people of Cleveland because council can and should be a place of dynamism, of bringing things forward, of new ideas, of challenging."
Kucinich, whose time as a councilman and mayor were marked by fighting, has also recently criticized the city's handling of the West Side Market and its decision to hire a consultant to help revive the city institution.
"C'mon. You want to hire a consultant to tell you how to run a market," Kucinich told 3News. "Talk to the people who shop there. They'll tell you how to run the market. What do people want? They want fresh food. They want to make sure that they have a great variety. They want to have fun when they shop. I mean, the West Side Market has it all, but it's been neglected. And you can hire any number of consultants, but it's not going to make up for the neglect that that's the West Market has experienced."
Kucinich acknowledged the soaring violent crime rate in the city but didn't offer specific ideas on a plan on how to address it. But he said he'd start with the understaffed homicide unit. (The Jackson administration has said its working on filling vacancies in the unit as one of many steps it's taking to address the issue.)
"We need to have close to 40 homicide detectives," Kucinich said. "Why? Because if you don't have people who can get on top of a crime of murder immediately, you're going to end up like Chicago, where it's so out of control that there are dozens of people being shot and killed over a weekend."
With Kucinich building higher profile with his book and interviews, speculation is growing about whether he is planning a bid for Cleveland mayor next year.
"You know it is absolutely mind blowing that 43 years after I first took office as mayor, I have people once again asking me to consider running," he said. "It's extraordinary. I am giving it serious consideration. I've had so many people from so many different walks of life contact me and say, 'would you think about it,' including, surprisingly, people from the business community."
Cleveland voters elect a new mayor next year. At the moment, Cleveland City Council President Kevin Kelley is considering a bid and has made several moves in preparation. Mayor Frank Jackson has not ruled out a fifth term. The race is expected to kick off early next year.
Kucinich said his possible comeback is not about himself – but the city.
"I've always been in a position where I'd make a decision based on what's right as opposed to what's better for me, because there's nothing that I want, except I've got a great wife and a couple of rescue dogs here. And that's fantastic."
More from Mark Naymik/Cleveland Public Power: