CLEVELAND — As summer draws closer, residents and visitors to Cleveland will be packing Edgewater Park. Its lakefront is one of the most popular sites in our area.
However, there may soon be some competition for Edgewater. The city of Cleveland is investing in the creation of more public access to the lake on the east side of town.
"It's been a dream of mine as long as I could remember to connect the lakefront," says Ward 8 Cleveland City Councilman Mike Polensek. He has been working for decades to have something like an Edgewater Park on his side of town.
"When the Shoreway went in, they never thought of people getting access to the lake," Polensek adds. "So now the vision is, how to we get people who live south of I-90 in the Glenwood and Collinwood communities and beyond?"
On Monday night, Cleveland City Council approved spending $3 million in American Rescue Plan Act (ARPA) funds for the Euclid Beach Trail Connector, which would expand public lakefront access from the Metroparks Euclid Creek Reservation west along Beulah Park, Villa Beach and some of Shore Acres. It will also include an approximately 0.44 mile bike/pedestrian trail.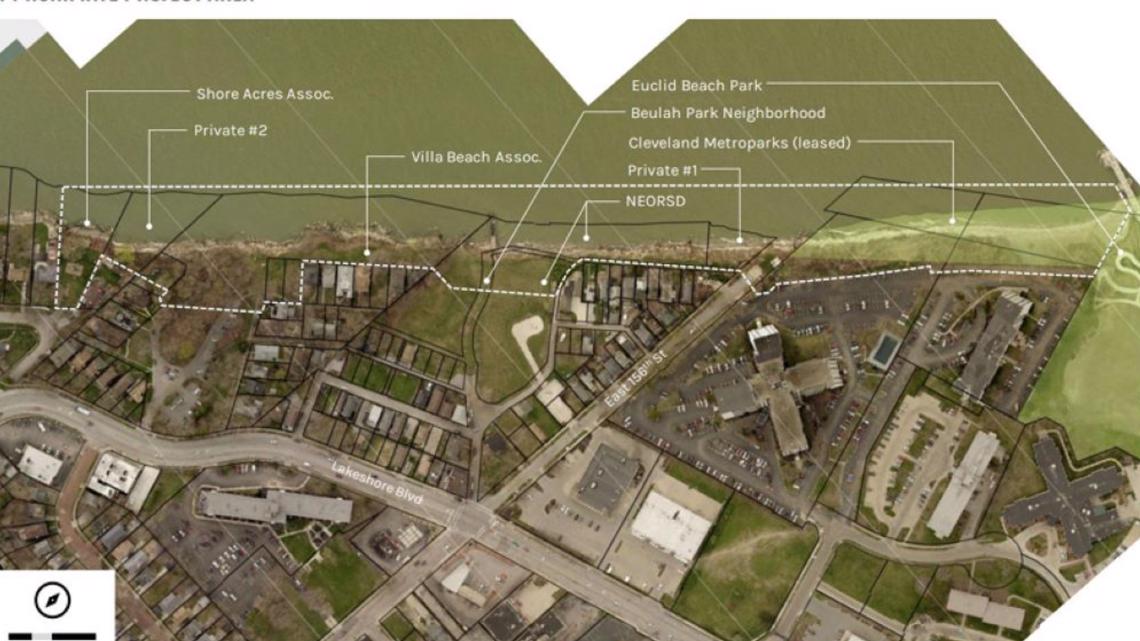 "Right now, part of the path is already in through Metroparks Euclid Creek Reservation," Polensek explains. We are going to bring it down Chardon Road to Saint Clair."
The Euclid Beach Trail Connector is just one of Cleveland Mayor Justin Bibb's nine "Waterfront Activation Fund" projects to be used with approximately $21 million in ARPA funds. Other allocations in the fund will go towards the North Coast Connector land bridge and Irishtown Bend Park.
Meanwhile, Polensek says there is a bigger picture that involves the Euclid Mobile Home Park. It was purchased by the Western Reserve Land Conservancy in 2021 and its infrastructure is too expensive to repair.
Tenants have until September of 2024 to relocate.
Leanne Flannery has lived at the mobile park since she was 16. She knows this will add to the Euclid Beach Trail Connectors appeal. Does she like it?
"Not really," Flannery says. "It's nice to be walking around here. You got nice people. I'm sure the future in this park is going to look nice."
For the city of Cleveland, the connector is more than scenery and trails. It's about rebuilding a community, while investing in its future. Polensek says this project is what the east side really needs to compete with the west side.
"On the east side, quite frankly, we didn't have the amenities they have, the connectivity on the west side. We want to see those same things on the east side of the city. That is our goal."
Construction of the trail connector is expected to begin next year.